Blank 12oz Eco-Friendly Cold PLA Cup
Due to current demand, we have a limit of 5 cases per order
The eco-friendly 12oz Clear Plastic Cup is an ideal fit for disposable cups in any restaurant, coffee shop, or smoothie bar. Your customers will have a perfect view of your iced latte or bubble tea through the heavyweight, transparent, and earth-friendly PLA plastics in every cup.
the new age of plastic cups

Made from renewable resources such as corn, PLA plastic eco-friendly disposable cups are an excellent alternative to standard plastics and Styrofoam. They are fully compostable and typically break down within 30 – 45 days in a controlled composting environment. Freezer safe and allergen-free, PLA plastic clear cups are a functional and convenient way to help the environment without sacrificing quality. Custom printing is available with a 1 case minimum.
*Disclaimer: Our compostable products are not recyclable. Our compostable products should only be sent to a commercial composting facility upon disposal.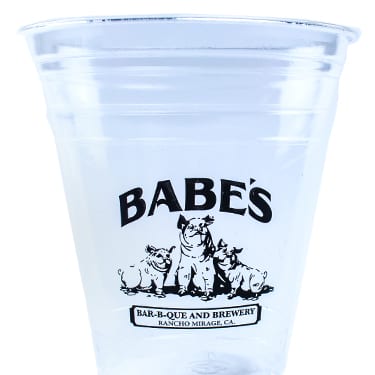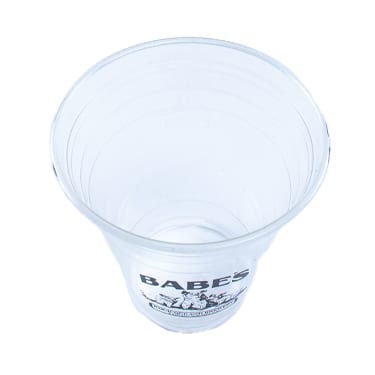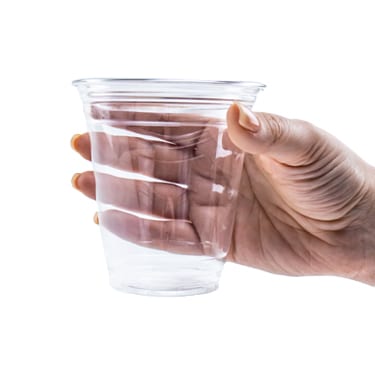 Specifications
| | |
| --- | --- |
| Weight | 25 lbs |
| Dimensions | 20 × 16 × 18 in |
| Cup Dimensions | Top Diameter: 98mm\, Bottom Diameter: 55mm\, Height: 105mm |
| Brand | Releaf |
| Lids | EDL12-24, EFL12-24 |
hidden
Your Brand Cafe and Charity:water
Your Brand Cafe is sponsoring a water project to bring drinkable, clean water to those in need. One dollar from every custom printed case goes directly to charity:water!
Customers also purchased…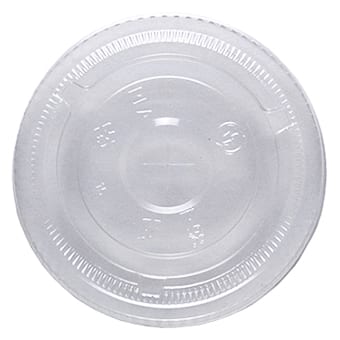 Flat Lids for 12oz to 24oz Eco-Friendly Cold PLA Cups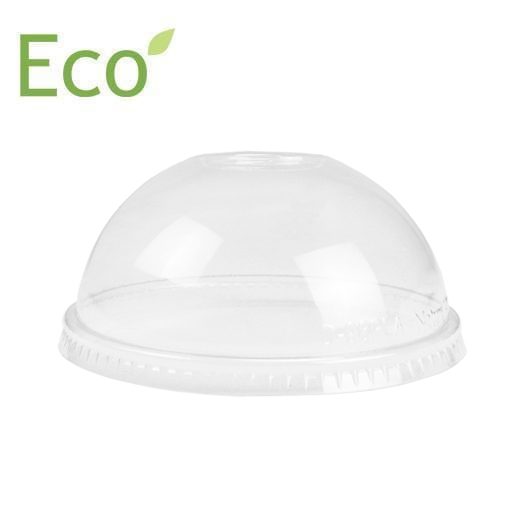 Slotted Dome Lids for 12oz to 24oz Eco-Friendly Cold PLA Cups