Blank 20oz White Insulated Paper Hot Cups
Get your hands on these large 20 oz insulated coffee cups! They're easily disposable and are available in low order minimums, helping you to create extra space for your inventory and save money at the same time. Add matching lids and have your customers enjoying your delicious beverages on-the-go.
Cups and Lids are sold separately.
an unmatched
insulated cup

Our insulated hot cups feature a double wall design that eliminates the need for double-cupping or cup sleeves and the tightly rolled rim and poly-lined interior prevent leaking, keeping your customers clean and safe. The durability and insulation are sure to make this disposable insulated cup a staple in any restaurant, church, or coffee shop. Available in sizes 8oz to 20oz.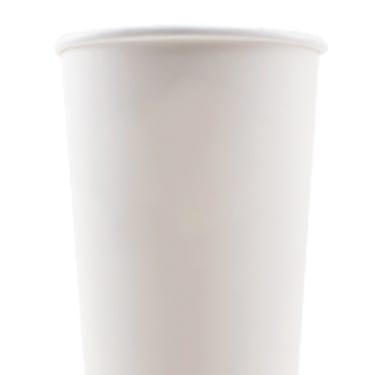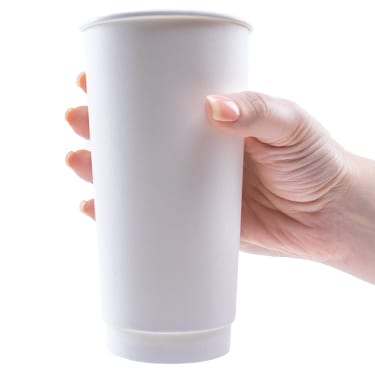 Specifications
| | |
| --- | --- |
| Weight | 20 lbs |
| Dimensions | 19 × 13 × 22 in |
| Cup Dimensions | Top Diameter: mm, Bottom Diameter: mm, Height: mm |
| Brand | Reliance |
| Capacity | 20 oz |
| Material | Poly Lined Paper |
| Lids | BLH10-24, WHL10-24 |
| Disposal | Trash |
| Packaging | 20 sleeves of 15 |
hidden
Your Brand Cafe and Charity:water
Your Brand Cafe is sponsoring a water project to bring drinkable, clean water to those in need. One dollar from every custom printed case goes directly to charity:water!
Customers also purchased…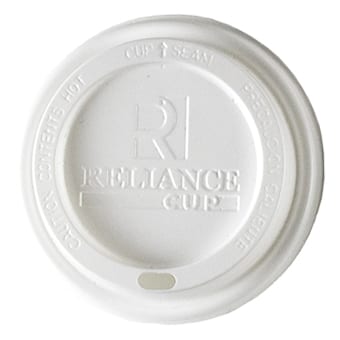 Reliance White Sipper Dome Lids for 10~24oz Paper Hot Cups
Reliance Black Sipper Dome Lids for 10~24oz Paper Hot Cups