Blank 24oz Eco-Friendly Cold PLA Cup
Due to current demand, we have a limit of 5 cases per order
If your company places an emphasis on its environmental impact, look no further than our 24 oz eco-friendly plastic cold cups! Replacing standard plastic materials with a corn-based plastic, these cups are compostable and actually give back to the earth when they are broken down. Now you can feel confident knowing your brand impacts the community and environment in a positive way.
the new age of plastic cups

Made from renewable resources such as corn, PLA plastic disposable cups are the preferred alternative to standard plastics and styrofoam. These disposable clear plastic cups are fully compostable and typically break down within 30 – 45 days in a controlled composting environment. Freezer safe and allergen free, PLA plastic clear cups are a functional and convenient way to help the environment without sacrificing quality. Custom printing is available with a 1 case minimum.
*Disclaimer: Our compostable products are not recyclable. Our compostable products should only be sent to a commercial composting facility upon disposal.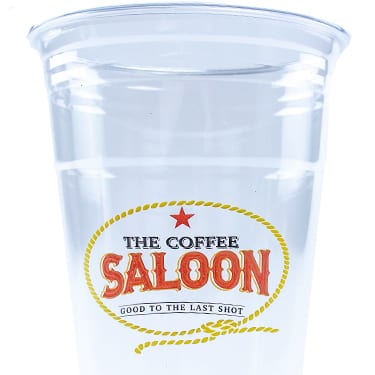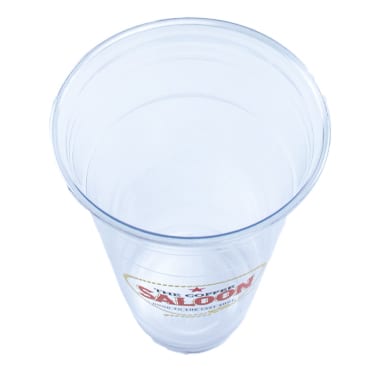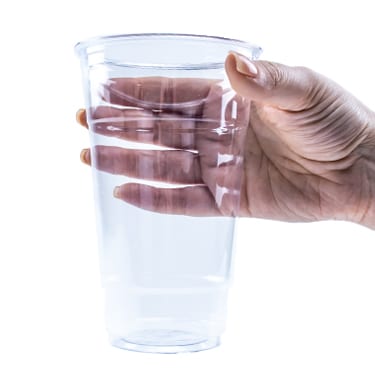 Specifications
| | |
| --- | --- |
| Weight | 21 lbs |
| Dimensions | 16 × 12 × 22 in |
| Cup Dimensions | Top Diameter: 98mm\, Bottom Diameter: 58mm\, Height: 140mm |
| Brand | Releaf |
| Lids | EDL12-24, EFL12-27 |
hidden
Your Brand Cafe and Charity:water
Your Brand Cafe is sponsoring a water project to bring drinkable, clean water to those in need. One dollar from every custom printed case goes directly to charity:water!
Customers also purchased…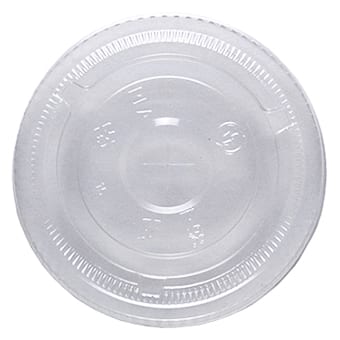 Flat Lids for 12oz to 24oz Eco-Friendly Cold PLA Cups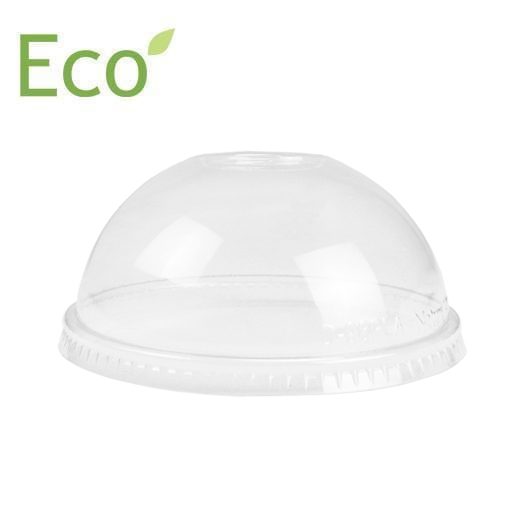 Slotted Dome Lids for 12oz to 24oz Eco-Friendly Cold PLA Cups