Wall or Counter Sign 18″ x 24″
Decorate your shop the way you've always dreamed of with our versatile wall and counter signs! Customize them to your liking with full-color printing and decorative text to create visual excitement for your brand.
| Buy | Price Per Graphic |
| --- | --- |
| 1 – 2 | $77.25 each |
| 3 – 4 | $56.65 each |
| 5 – 9 | $46.35 each |
| 10 + | $41.20 each |
Step 1  How do you want to provide artwork?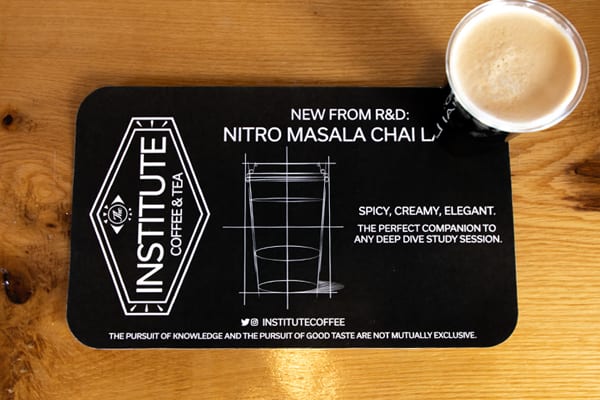 This product is printed using CMYK:
CMYK or "Full Color" is a 4 color printing process where Cyan, Magenta, Yellow, and Black inks are combined in different amounts to achieve millions of color variations. CMYK allows for a limitless amount of color which makes it the best option if your logo includes gradients, shadows, color transitions, or a photograph.

adorn every corner of your store

With a lightweight and rigid frame, these signs are easy to set up and tough enough to resist bending or breaking. They also feature recyclable materials so if you're looking to replace them, you can dispose of them easily and responsibly.
Specifications
| | |
| --- | --- |
| Weight | 0.25 lbs |
| Dimensions | 18 × 24 × .01 in |
| Dimensions | 18" x 24" |
| Material | Printed full color on durable recyclable plastic board that is light and strong with durableo overlaminate. Hardware available. |
HIDDEN
Tips For Print - CMYK
Vector logos are recommended for the best quality print. Vector allows us to scale the art to best fit the product and will prevent any unintended loss of clarity or quality in the printing. Please submit your logo as a vector file in one of the following formats: .AI, .EPS, or .PDF.
Rasterized images such as photographs (.jpg, or .png) must be 300 dpi.
Providing a Pantone color is recommended but not required. Pantone Colors provided for CMYK printed products will be converted to CMYK at no extra charge.
Your Brand Cafe and Charity:water
Your Brand Cafe is sponsoring a water project to bring drinkable, clean water to those in need. One dollar from every custom printed case goes directly to charity:water!