Winter 16oz Custom Printed White Insulated Paper Hot Cups
When the weather outside get colder, warm your customers' hearts with hot beverages in our new insulated winter cups. Along with an extra layer of paperboard to protect your customers' hands, each cup is decorated with a fun assortment of seasonal designs. Your logo will look better than ever as a Christmas present, a Valentine's Day gift, or a snowy winter portrait!
| Buy | Price Per Piece | Price Per Case |
| --- | --- | --- |
| 1-4 Cases | $0.3583 | $179.15 |
| 5-9 Cases | $0.3262 | $163.09 |
| 10-19 Cases | $0.3091 | $154.53 |
| 20+ Cases | $0.3015 | $150.74 |
Contact us for quantities over 25 cases.
Cups and Lids are sold separately.
Step 1  Choose Your Seasonal Design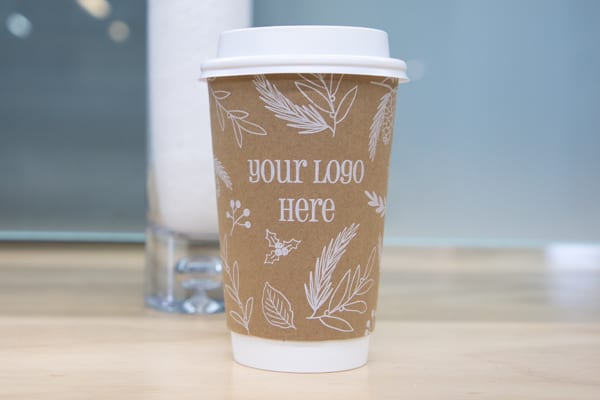 This product is printed using CMYK:
CMYK or "Full Color" is a 4 color printing process where Cyan, Magenta, Yellow, and Black inks are combined in different amounts to achieve millions of color variations. CMYK allows for a limitless amount of color which makes it the best option if your logo includes gradients, shadows, color transitions, or a photograph.

an unmatched
insulated cup

Insulated hot cups feature a double wall design that eliminates the need for double-cupping or cup sleeves and the tightly rolled rim and poly-lined interior prevent leaking, keeping your customers clean and safe. The one color option allows you to save space and cash by ordering as little as one case of custom hot drink cups. Available in sizes 8oz to 20oz.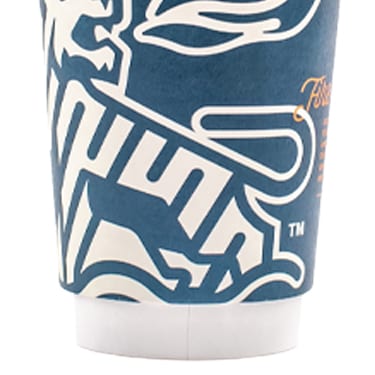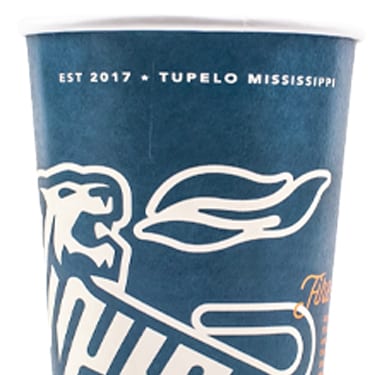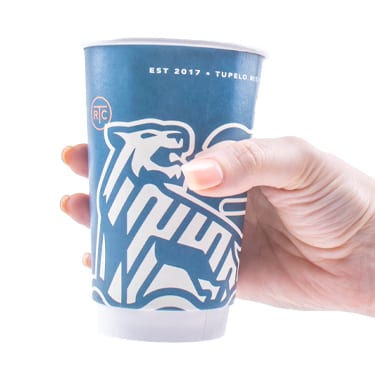 Specifications
| | |
| --- | --- |
| Weight | 24 lbs |
| Dimensions | 18 × 15 × 24 in |
| Cup Dimension | Top Diameter: 90mm, Bottom Diameter: 58mm, Height: 133mm |
| Capacity | 16 oz |
| Material | White Paper |
| Lids | BLH10-24, WHL10-24 |
| Print Area | Full Wrap, Full Color |
| Disposal | Trash |
| Packaging | 20 sleeves of 25 cups |
HIDDEN
Tips For Print - CMYK
Vector logos are recommended for the best quality print. Vector allows us to scale the art to best fit the product and will prevent any unintended loss of clarity or quality in the printing. Please submit your logo as a vector file in one of the following formats: .AI, .EPS, or .PDF.
Rasterized images such as photographs (.jpg, or .png) must be 300 dpi.
Providing a Pantone color is recommended but not required. Pantone Colors provided for CMYK printed products will be converted to CMYK at no extra charge.
Your Brand Cafe and Charity:water
Your Brand Cafe is sponsoring a water project to bring drinkable, clean water to those in need. One dollar from every custom printed case goes directly to charity:water!