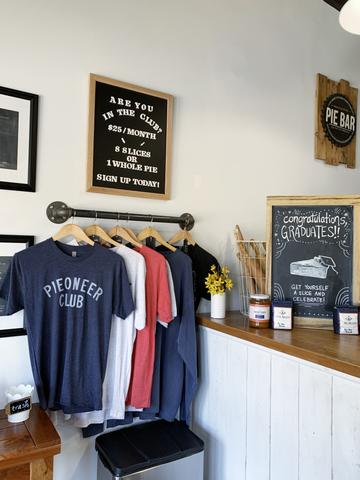 When it comes to building brand recognition and increasing your company's exposure to the general public, strategic merchandising is one of the most effective strategies you can employ. Businesses have to work harder than ever to grab the attention of an ever-fickle consumer base. For example, coffee consumption continues to rise in the United States, particularly the rate in which people are choosing to save money by brewing their coffee at home. As a result, it is important to make an impression that will keep your brand on the mind of both loyal and new customers alike.
If you think about the typical visit to a coffee shop, there tends to be a brief period of time spent waiting in line, followed by another few minutes of waiting around while the baristas work their magic. Make no mistake: this timeframe is an eternity from a business perspective. Every customer that stands in line takes in your shop's atmosphere. That creates a captive audience for these precious few minutes. What better way to grab their attention than with a crisp and organized merchandising display?
As unique as this may be, many coffee shops suffer from a lack of precision and execution of their merchandising approach. Whether it's a disorganized display or dusty shelving, this lack of attention to detail can cast a shadow on your brand. If you or your employees don't take the time to properly and neatly display your accessories, why would you expect your customers to develop an affinity for your brand?
By taking the time to rethink your merchandising strategy, you can take your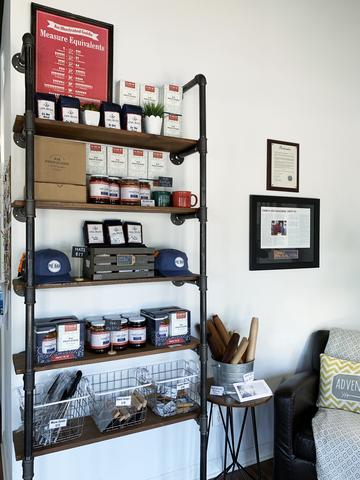 brand to the next level. Here are some ideas to consider:
Be Organized All shelves and display areas should be regularly cleaned, while the items themselves are neatly organized (this includes properly folded shirts). Small and inexpensive items should be within reach for inspection as a customer stands in front of the cash register, while larger items can be located near the pickup counter. As a customer waits for their order, they can browse through these items and possibly add another $5, $10, even $20 to their ticket.
Know Your Customers Those snapback hats with your logo may look really sharp, but they will have limited appeal if your clientele consists primarily of older customers or business professionals. Knowing your customer and keeping an eye the clientele who frequent your shop will differentiate the kind of merchandise that works in your shop.
Maintain Relevance Modern lifestyles and busy schedules make it a challenge for your brand to break through the clutter. Notable accessories and more personalized items like mugs and tote bags are very valuable, as they are reusable and keep your brand within sight on a regular basis. Also, certain types of merchandise work better at different times. Be sure to swap out the hats and t-shirts for knit caps and hoodies as the weather changes.
Don't Get Too Comfortable While customers may come to appreciate your business as a comfy spot for a good meal or beverage, you don't want your displays to stay the same all year long. Mix things up by moving items around. Try including a brightly colored, imprinted tote bag for added "pop". In addition, if an item doesn't seem to be selling, don't be afraid to pull it off the floor. You can always try selling it again later or just moving on to something different altogether. Whatever the decision, merchandising space should display the items that sell.
Limit Your Options You may find the urge to show off your creative side with your clothing and mugs, but having too many options can actually harm your add-on sales efforts. Rather than giving the customer eight different colors to choose from, pick a few colors, and focus more on the design and logo. When you keep your range of merchandise focused, you can more easily define your company's personality and image.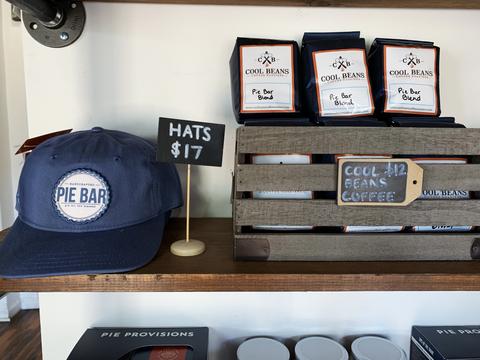 When it comes to competing in the service industry, it's about far more than what's on the menu. By placing a higher value on your merchandising, you can become a unique part of your community and drive your business towards new heights. If you're looking to up your merchandising game, make sure to contact Your Brand Cafe today to learn about how we can help your brand cut through the clutter and reach a broad base of customers.
*Images taken at Pie Bar in Woodstock, Georgia.