A polished and professional look amongst your staff can make a huge difference in how customers view your business, so dress them appropriately with customized polo shirts! Our lightweight polos will provide moisture-wicking properties to your employees, helping them to stay cool and comfortable during even the busiest days. With every polo featuring over a dozen color options, you can discover a multitude of charming and appealing designs for both employees and customers alike.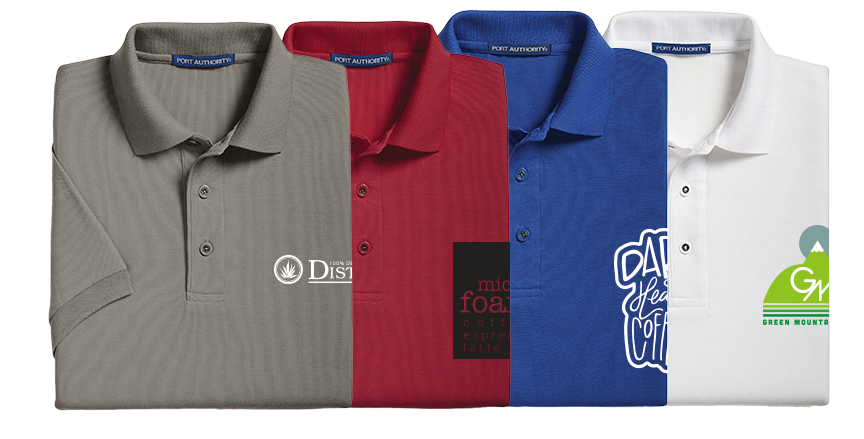 Featuring outstanding printing options, your logos and artwork will spring to life off of every shirt we develop. If your shop is near the beach or enjoys increased business during the summer, custom tank tops could be an excellent choice for many of your customers. If the weather is colder where you operate, don't worry; a customized long sleeve shirt will work perfectly and look great.
We offer shirts made with extremely soft cotton or polyester, stitched with precision, and created with tear away labels, giving your employees and customers a cozy fit with no discomfort. Many of these shirts are also crease resistant on the front, meaning no unsightly wrinkles or creasing diminishing your company logo or artistic visuals. Get yours today and enjoy quick turnaround times and fast shipping!