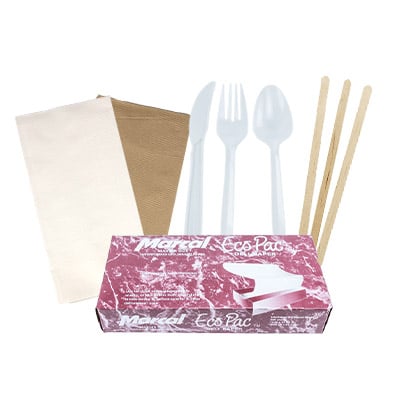 No meal or drink is quite as good without the small items we take for granted. With our comprehensive collection of food service accessories, you can enhance your food service operations and provide a seamless dining experience. Choose our high-quality accessories to meet your needs for portioning, stirring, cleanliness, utensils, and food presentation.
Your Brand Cafe offers the convenience of direct delivery services to give you the best wholesale coffee shop supplies and accessories in the industry. Take pride in offering our lineup of recyclable coffee shop accessories, and give your business an edge over the competition.
Frequently Asked Questions
What are the best materials for coffee shop accessories?
Recyclable paper or cardboard is the best material for coffee shop supplies like coffee cup carriers and napkins. For coffee stir sticks, choose a thin, flexible, natural wood like birchwood.
How do coffee shops get their supplies?
Coffee shops get their supplies in a number of ways, including online retailers, local distributors, and wholesale suppliers. Your Brand Cafe brings your coffee shop everything it needs in one place with the convenience of bulk orders and direct delivery services without having to worry about licensing fees or ongoing contracts with wholesale distributors.