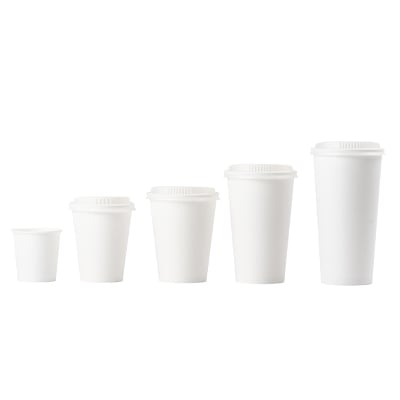 Our line of eco hot paper cups offers an eco-conscious and reliable solution that combines sustainability, functionality, and safety. With our compostable hot cups, you can confidently serve your beverages, knowing that they are free from harmful substances. These compostable paper hot cups are built upon a foundation of PLA-coated paper, derived from renewable resources, making them a responsible choice for the environment. This reliable coating enhances the cups' durability and ensures safe disposal within commercial compost piles.
Frequently Asked Questions
Can you put compostable cups in compost? These compostable cups break down properly within commercial compost piles. While some communities have begun utilizing their own compost piles, the conditions within them are not sufficient to break down waste efficiently. If you use compostable cups, make sure to use a compost bin and have compostable waste disposed of correctly.