CLEAN WATER CHANGES EVERYTHING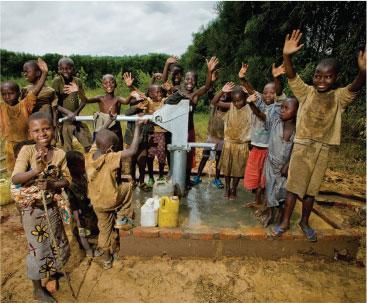 Water is an essential part of our daily routine, especially in the coffee industry, and the ease of acquiring our clean water is often something we take for granted. However, for millions of people access to water is a daily struggle. Women and children walk miles every day to gather water for their community, keeping children away from school and preventing parents from earning an income. Your Brand Cafe wants to help change this!
For every case of custom printed product sold Your Brand Cafe will donate one dollar directly to charity: water. Donations go to supporting a water project for a community in need, whether it be a piped system, a well, or a system for collecting rainwater. Easier access to clean water means communities can focus on education and earning an income, which in return helps fight poverty. To learn more about this program contact us at 866-566-0390.

UPDATE – 2019 Goal Reached!
As of 12/31/2019, we have raised the money necessary to fund a new water well for a developing community. We will post updates on the project as it begins.
We are extremely proud of this accomplishment and look forward to our continued work with this tremendous organization. Remember, every case you buy will continue to donate to this incredible cause.
Thank you for your help in this important project.