Production lead time is the time it takes for a product to ship after the art department receives approval on the proof. The artwork proof for your product will be sent to you within 3 business days of the order date.
This product has a lead time of 4 weeks.
FAQs:
What happens after my order is placed?
You will receive a proof(s) via email within 3 business days of placing your order. Your order will not go into production before you approve your proof(s). Before checking out, be sure to confirm the email in your order is the best contact email address.
Can I get my order sooner?
We know that time is scarce and we want to help make your life easier. We provide rush services for most products so orders can be expedited quickly without sacrificing quality! If you need a product fast, check out rush options or contact us at 866-566-0390. Click here to learn more about our rush option.
| | |
| --- | --- |
| Brand: |  OAD |
| Material: |  100% Cotton Canvas |
| Embellishment Method: |  Screenprint (Embroidery available upon request) |
| Dimensions: |  7.75" x 8.5" |
| Print Area: |  Varies depending on style. |
Vector files such as .ai or .eps are recommended. High-resolution PSD, PDF, JPEG, and PNG files are acceptable. Word, PowerPoint, and photographed artwork will be not accepted.
View approximate print areas on the Product Specs tab.

YBC Plus is a service that helps Your Brand Cafe customers continue to expand and succeed in new regions. Acting as a centralized distribution hub, YBC Plus offers several resources to assist multi-operator businesses, including:
Ordering portals that allow each store/operator to obtain the products they need when they need them without having to go through their headquarters
Inventory storage in our warehouse that makes restocking your supplies quick and easy
Fulfillment of orders to any location in the continental United States, no exceptions!
Comprehensive product sourcing that helps you acquire what you're looking for and even discover new product lines
If you own a growing business that is looking for additional resources, YBC Plus can help you every step of the way. Contact us today for a free consultation and find out how we can fit into your future success!
Made from 100% cotton, these miniature tote bags are easy for customers to keep clean with the occasional run through the wash. We customize your bags with high-quality screen printing that will bring your logo or any custom designs to life in intricate detail. Perfect for front counter purchases or handling other small merchandise. They're also excellent for personal usage, which makes for a great miniature travel bag for any occasion.
6 oz., 100% cotton canvas
20″ self-fabric handles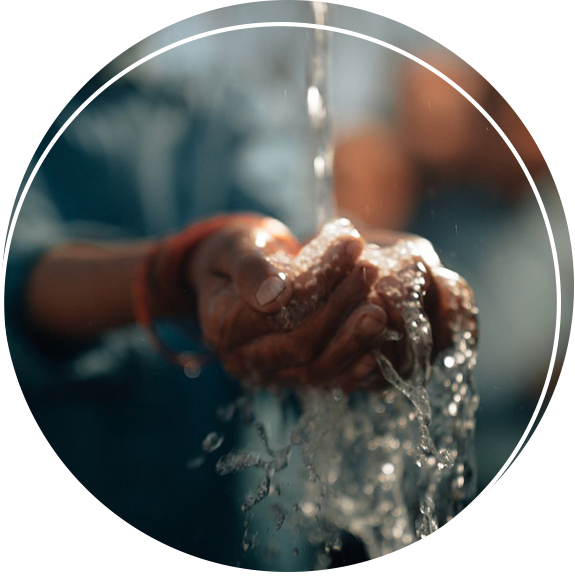 For millions of people around the world, access to clean water is nowhere near as simple as just turning on a faucet. In many nations, entire communities lack access to basic water services. Women and children may walk miles every day to gather water, a struggle that keeps children away from an education and prevents parents from earning an income to provide for their families. This issue struck a chord with us, so we decided to lend a hand to those tackling these problems by donating a portion of sales to clean water projects around the world. Whether it be a piped system, a well, or a system for collecting rainwater, charity:water creates opportunities for people in these regions to support their families and attain a higher quality of life.