Our new line of winter seasonal cups is the perfect way to decorate your cups this holiday season. Place your brand logo over any of our designs to lift the spirits of your customers this year!
All 13 designs are available in 8, 12, 16, & 20oz single and double wall paper hot cups and white dimpled sleeves.
Shipping by December cannot be guaranteed for winter product orders placed after 10/11/2021.

CHRISTMAS TRADITIONS COLLECTION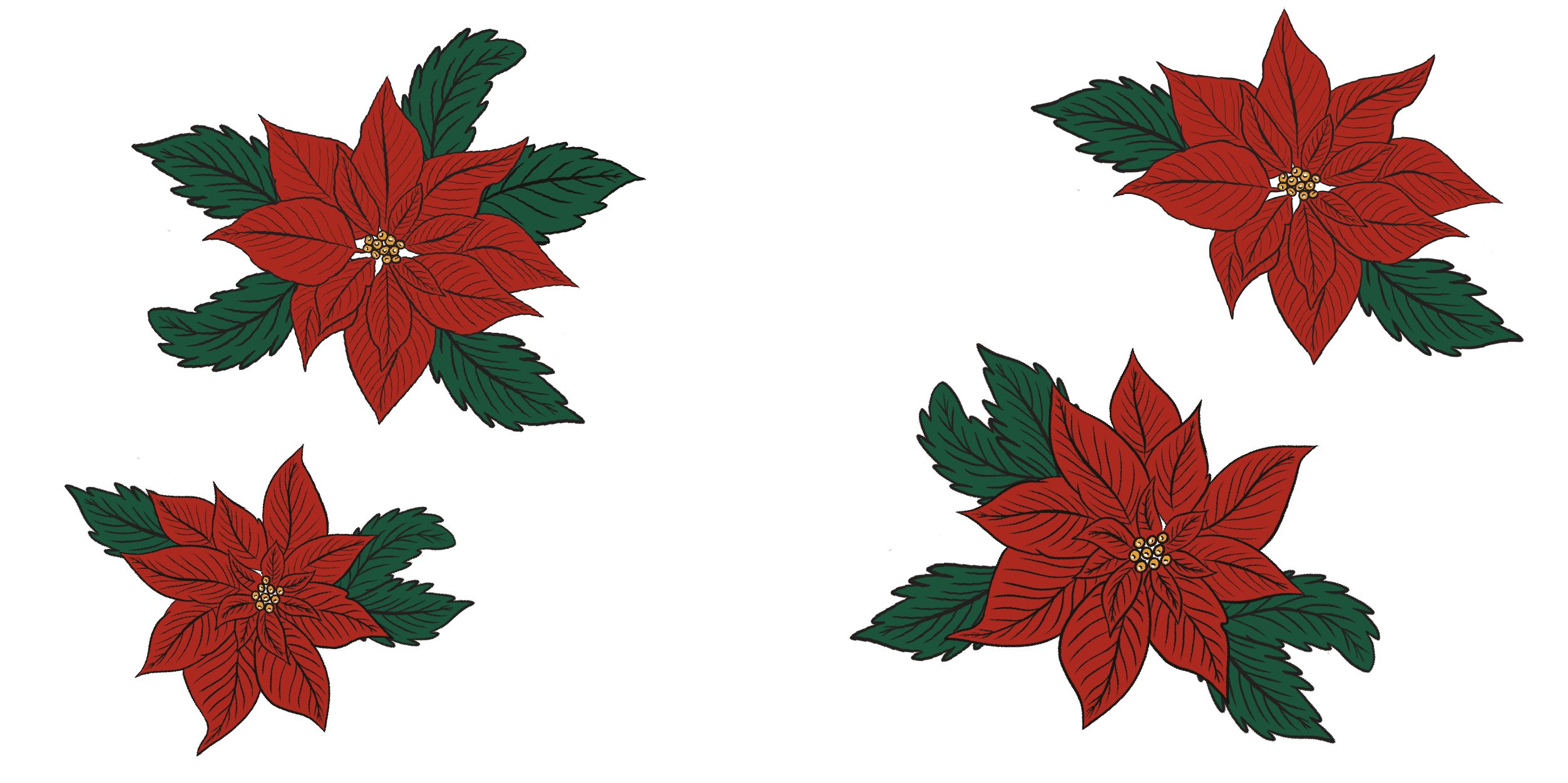 For over a century, red poinsettias have been iconic during the holiday season. Place your company logo amongst our poinsettia designs for extra Christmas cheer!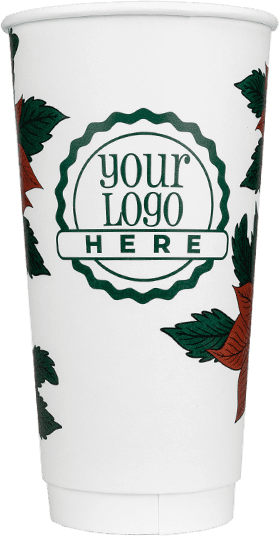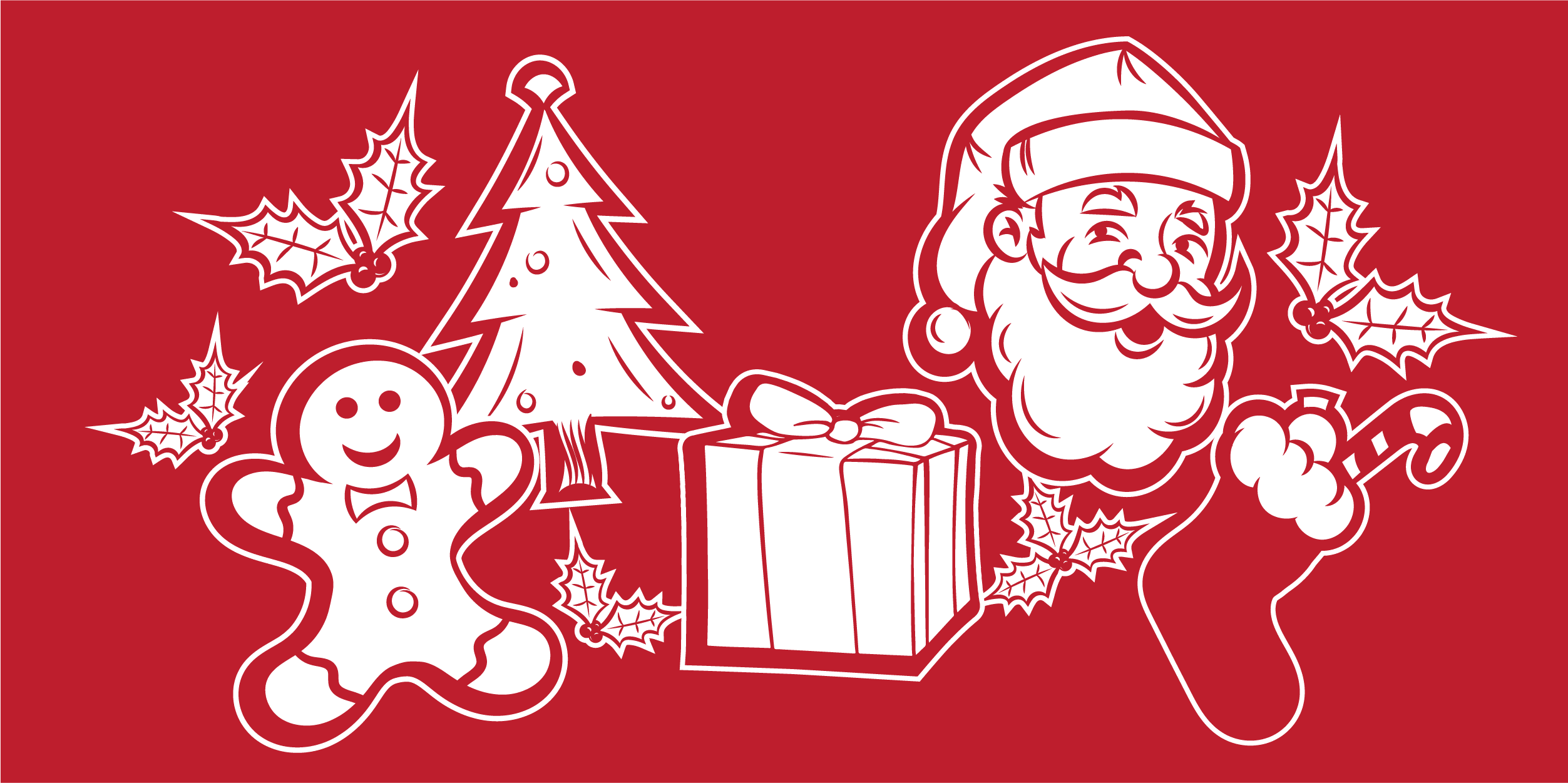 Celebrate the season and your brand in bright Christmas red this holiday season!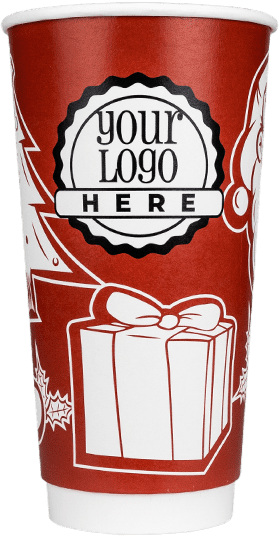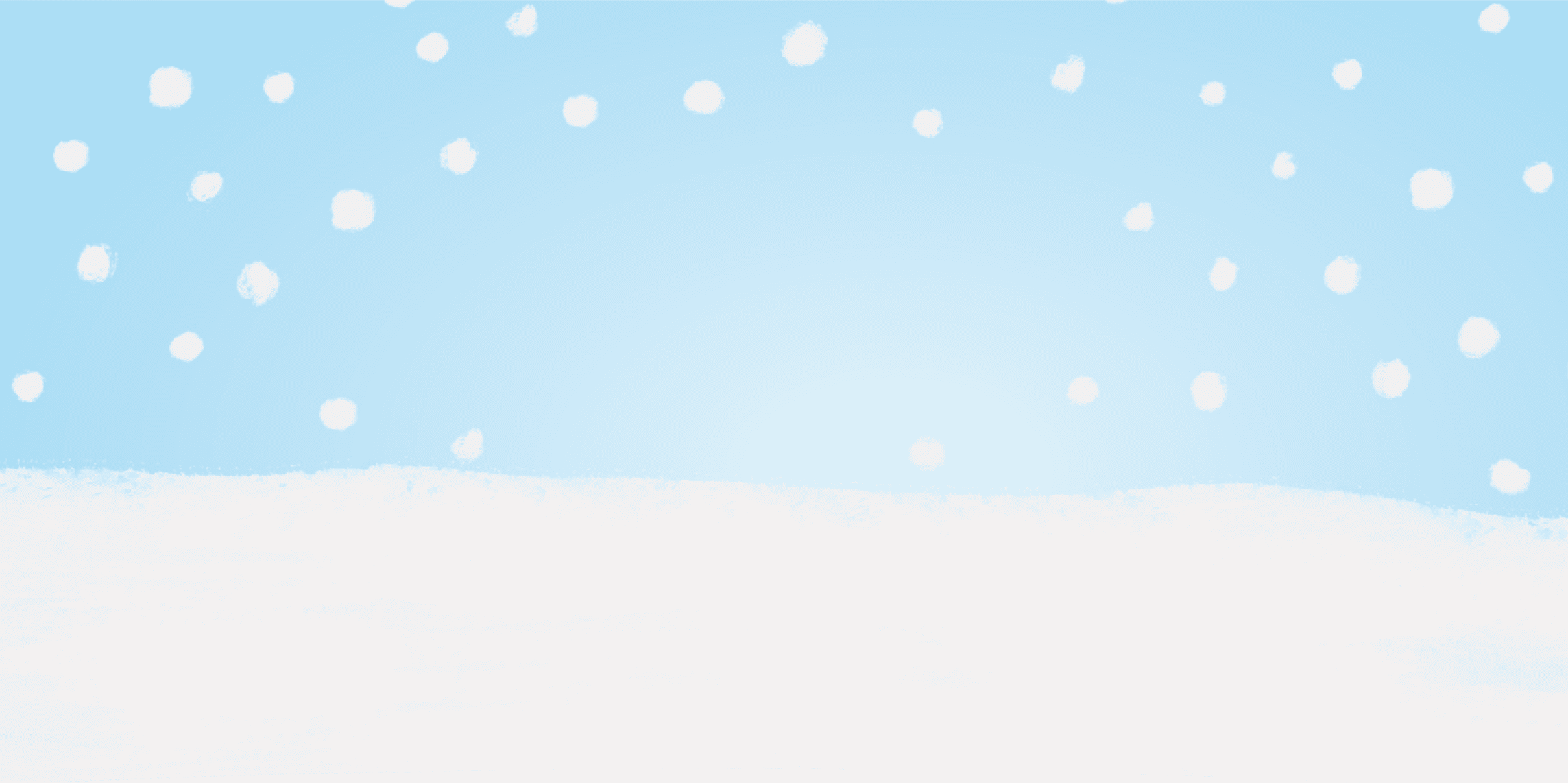 It might be cold outside, but your hot beverages will keep everybody nice and warm. Let your brand logo stand out in a snowy winter wonderland!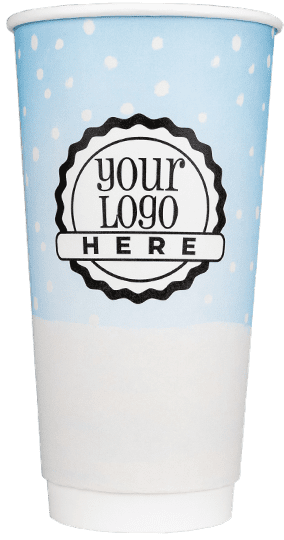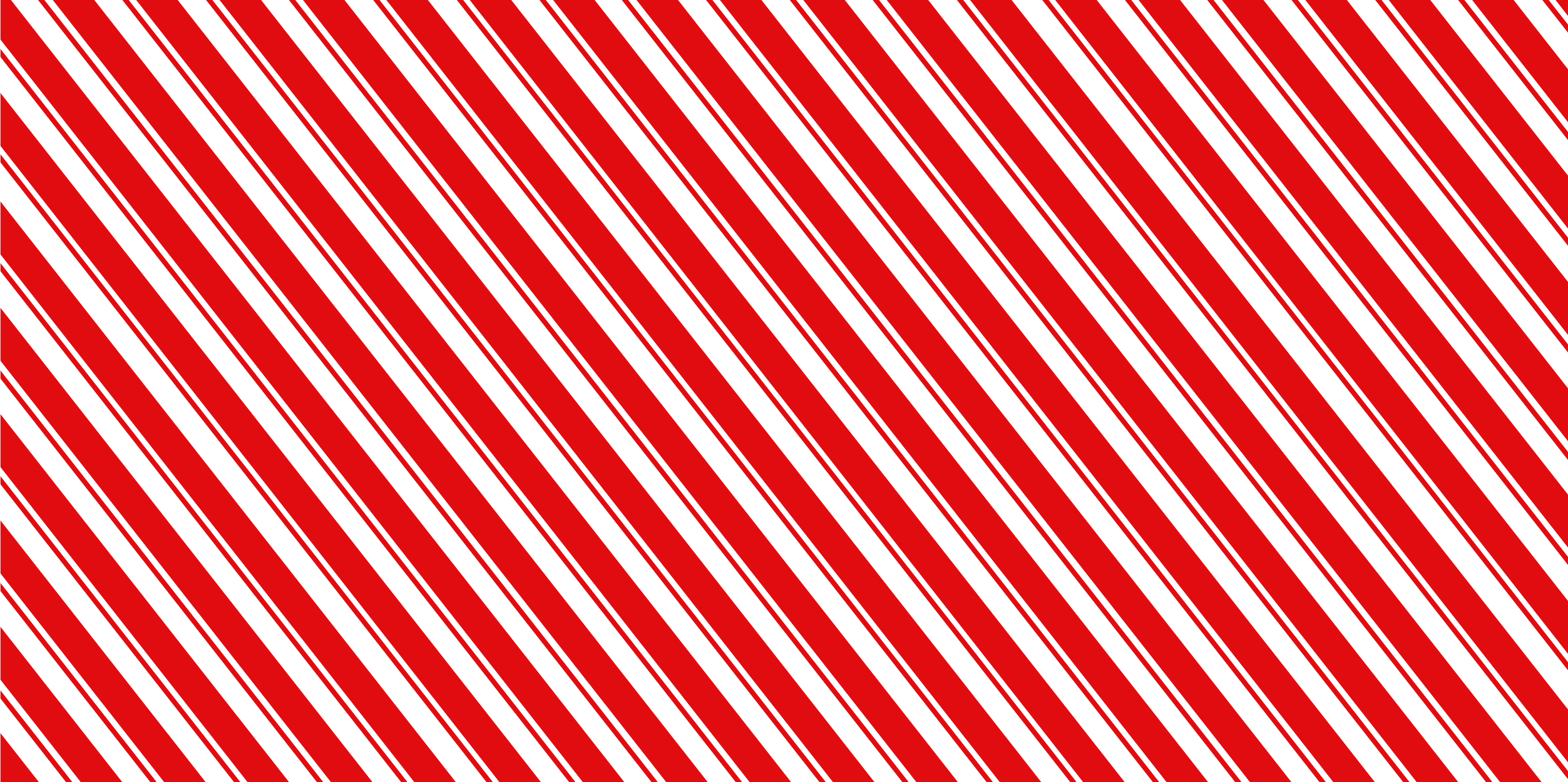 Make every coffee order an extra special treat with this classic candy cane backdrop that puts your logo front and center!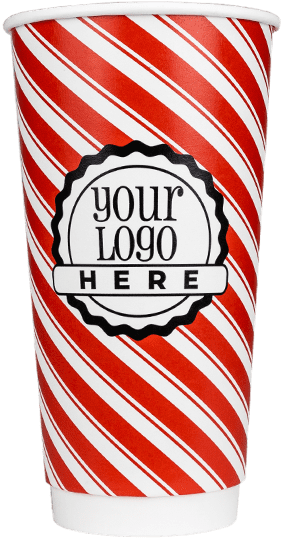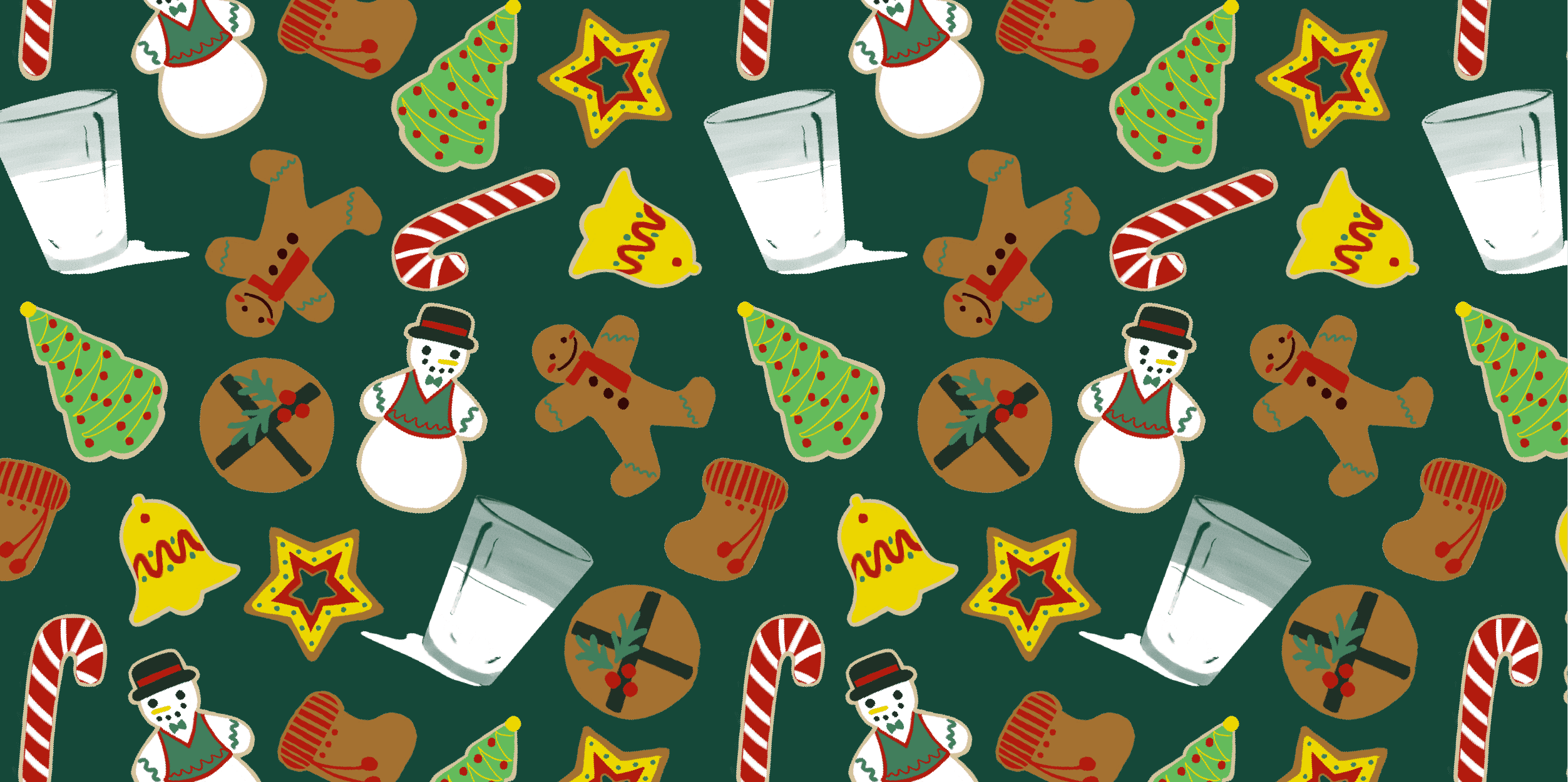 There's nothing like Christmas cookies and a glass of milk during the holiday season. Just be sure to leave some for Santa.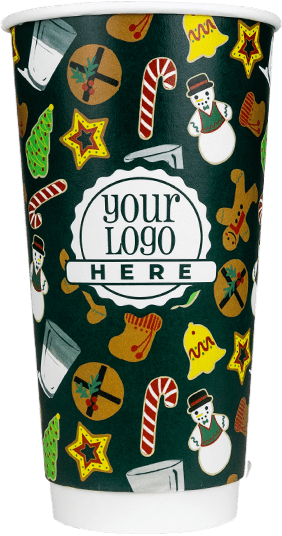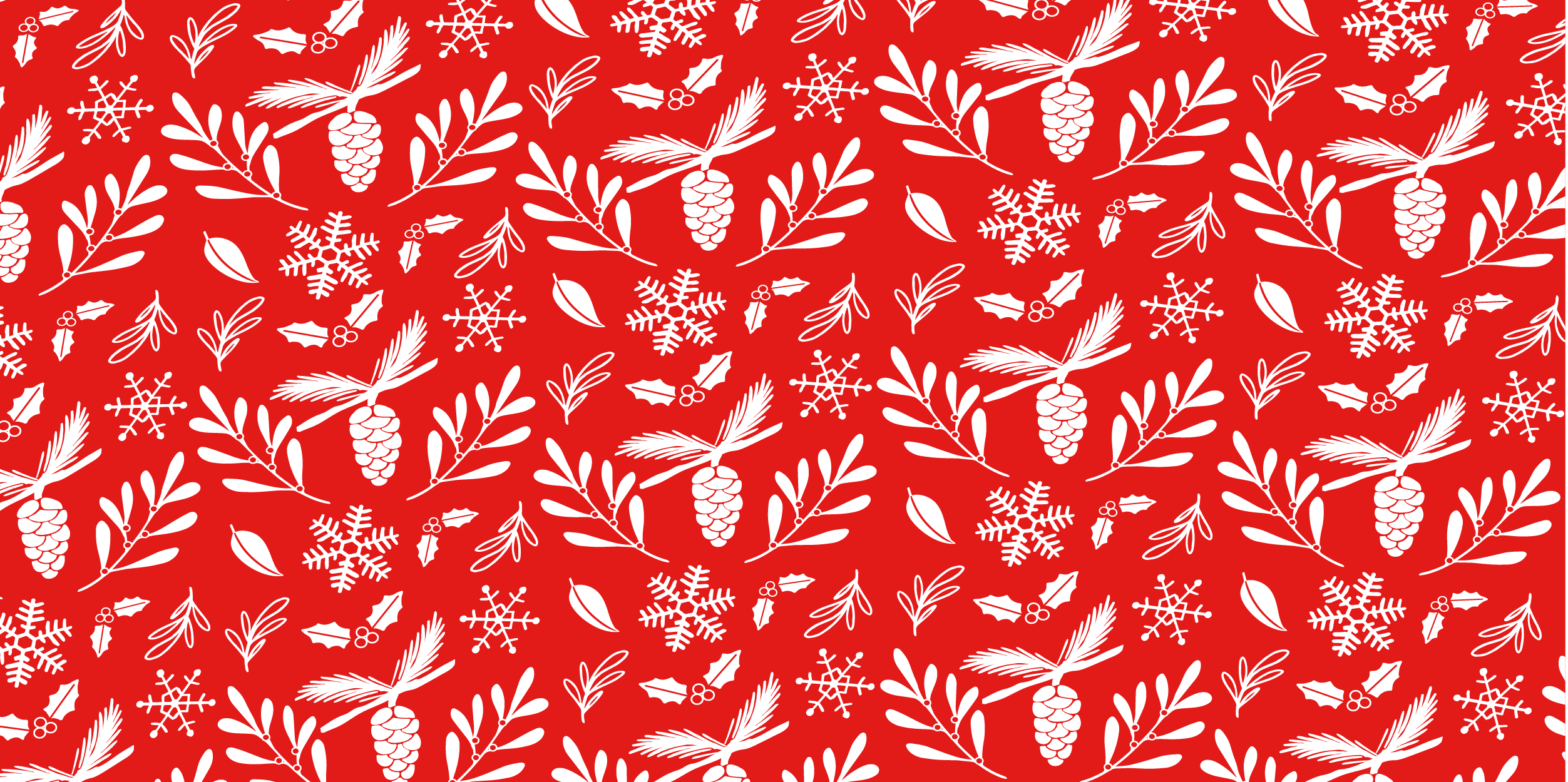 With a jolly red background and intricate floral patterns, your customers will find joy in every cup of coffee you serve!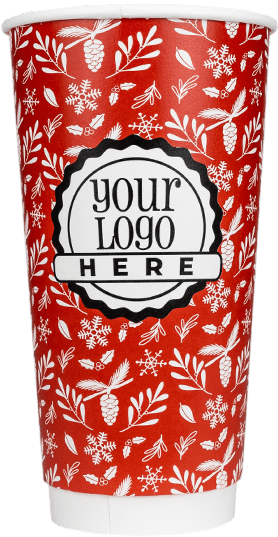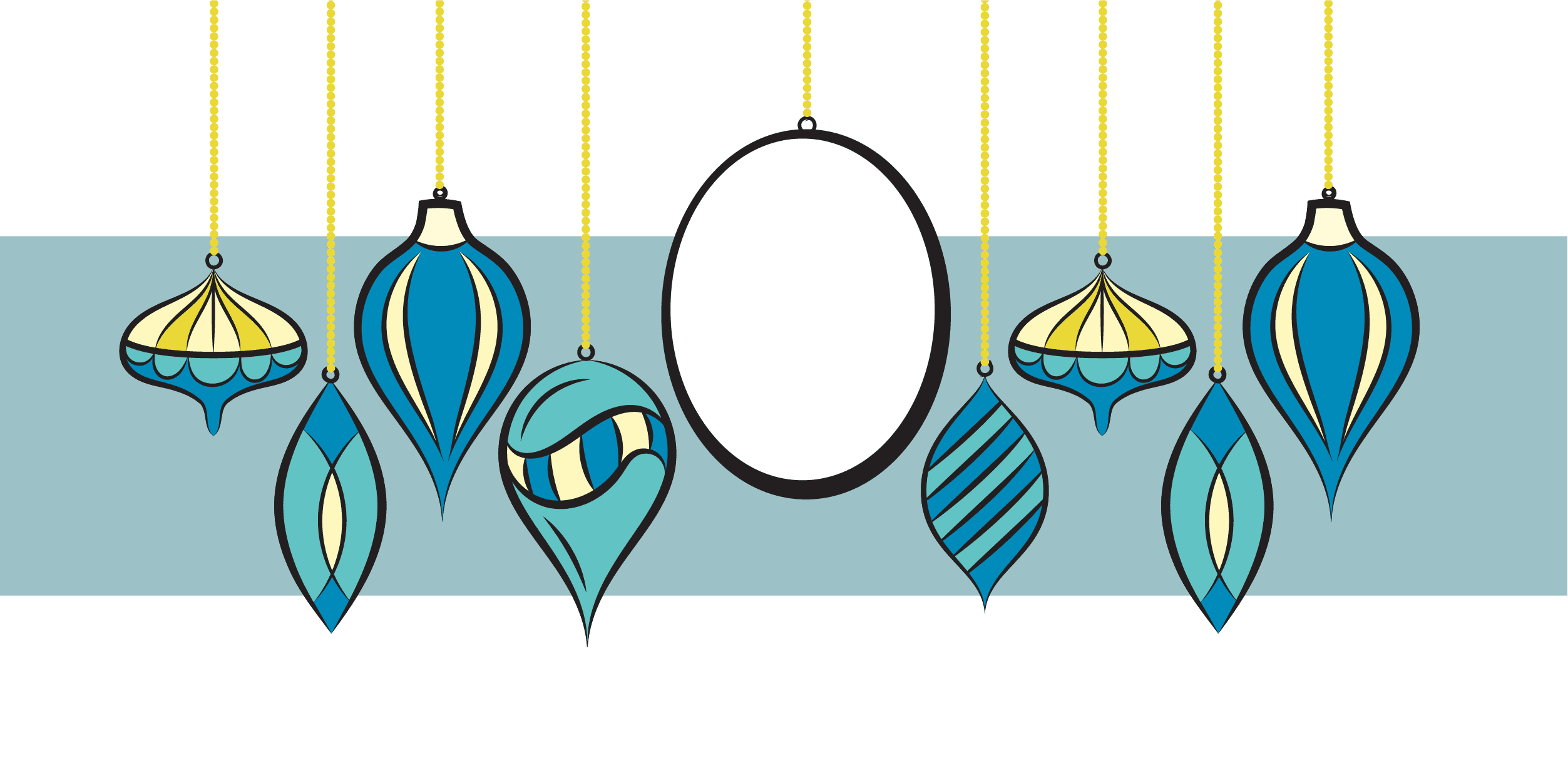 Everyone has their favorite ornaments they hang on the tree, so make these a new favorite for your customers this year.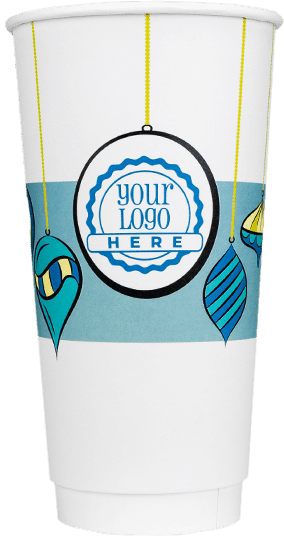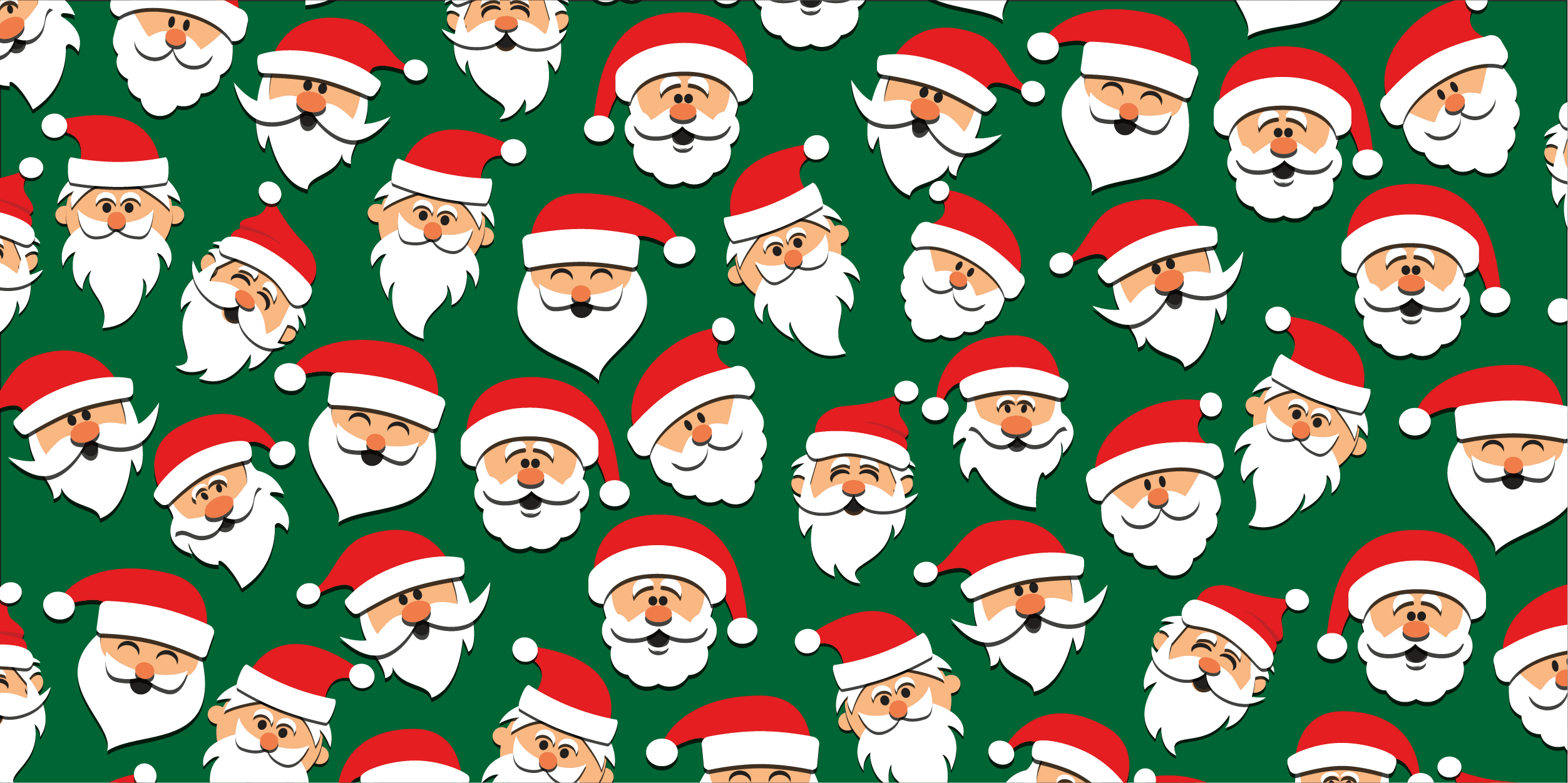 Ol' Saint Nick is as jolly as every on this vibrant cup design. Customize this cup with your logo and you might get on the Nice List.

Starbucks has proven that customers love their red Christmas cups. Add your logo to our red design for your own unique take on a holiday favorite!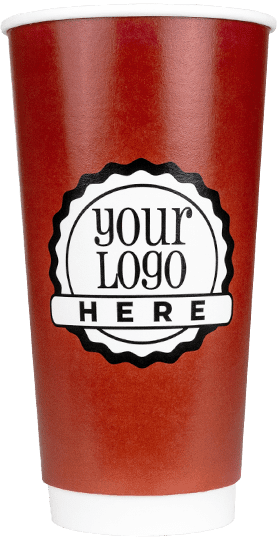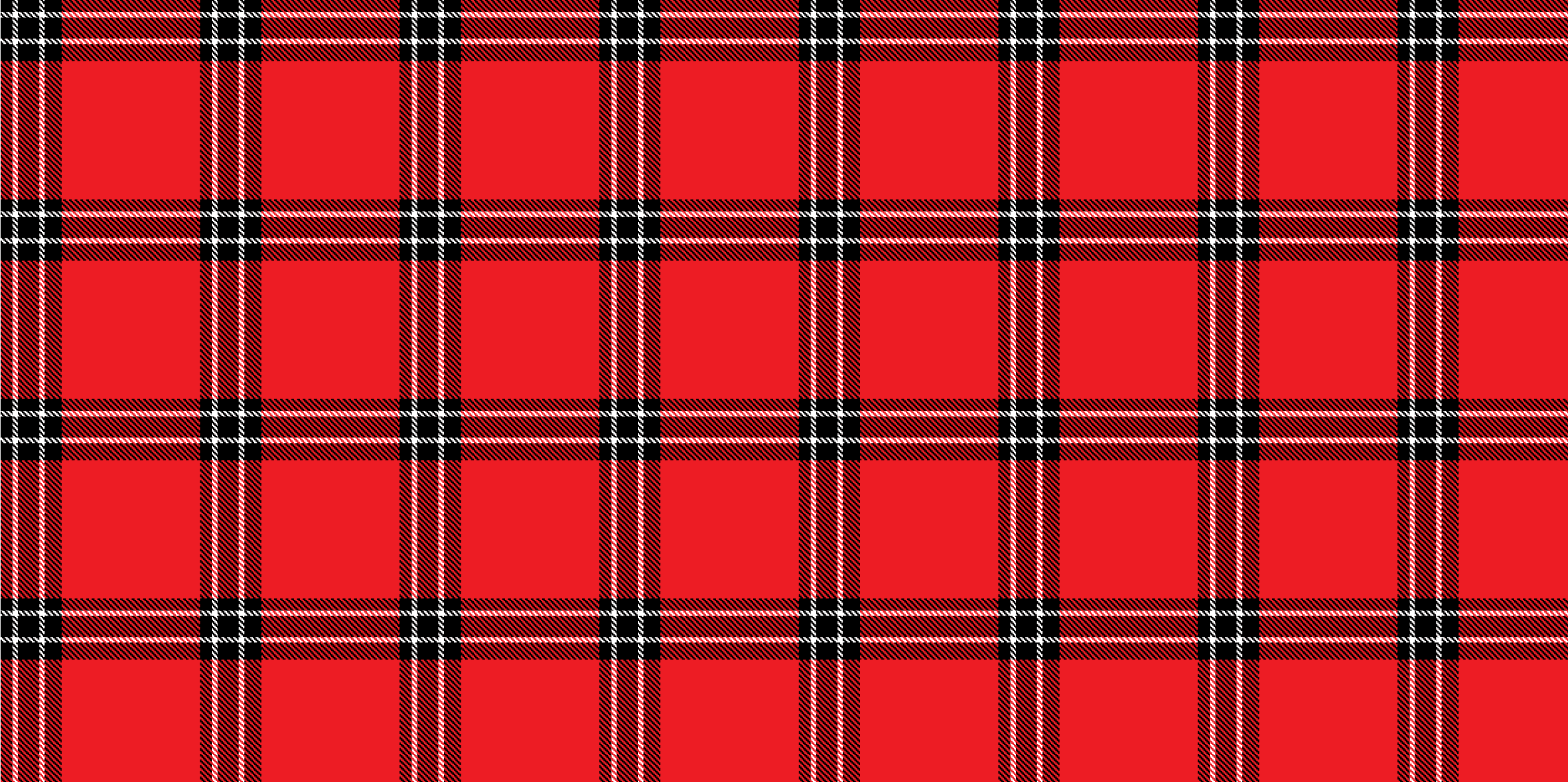 Flannels are perfect for the winter weather. Now your coffee cups can dress for the occasion!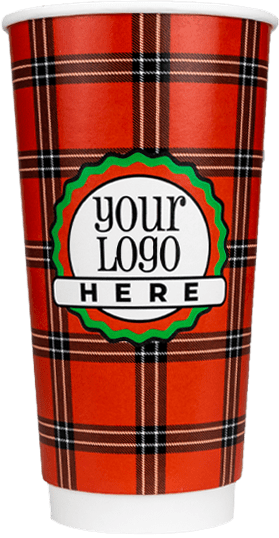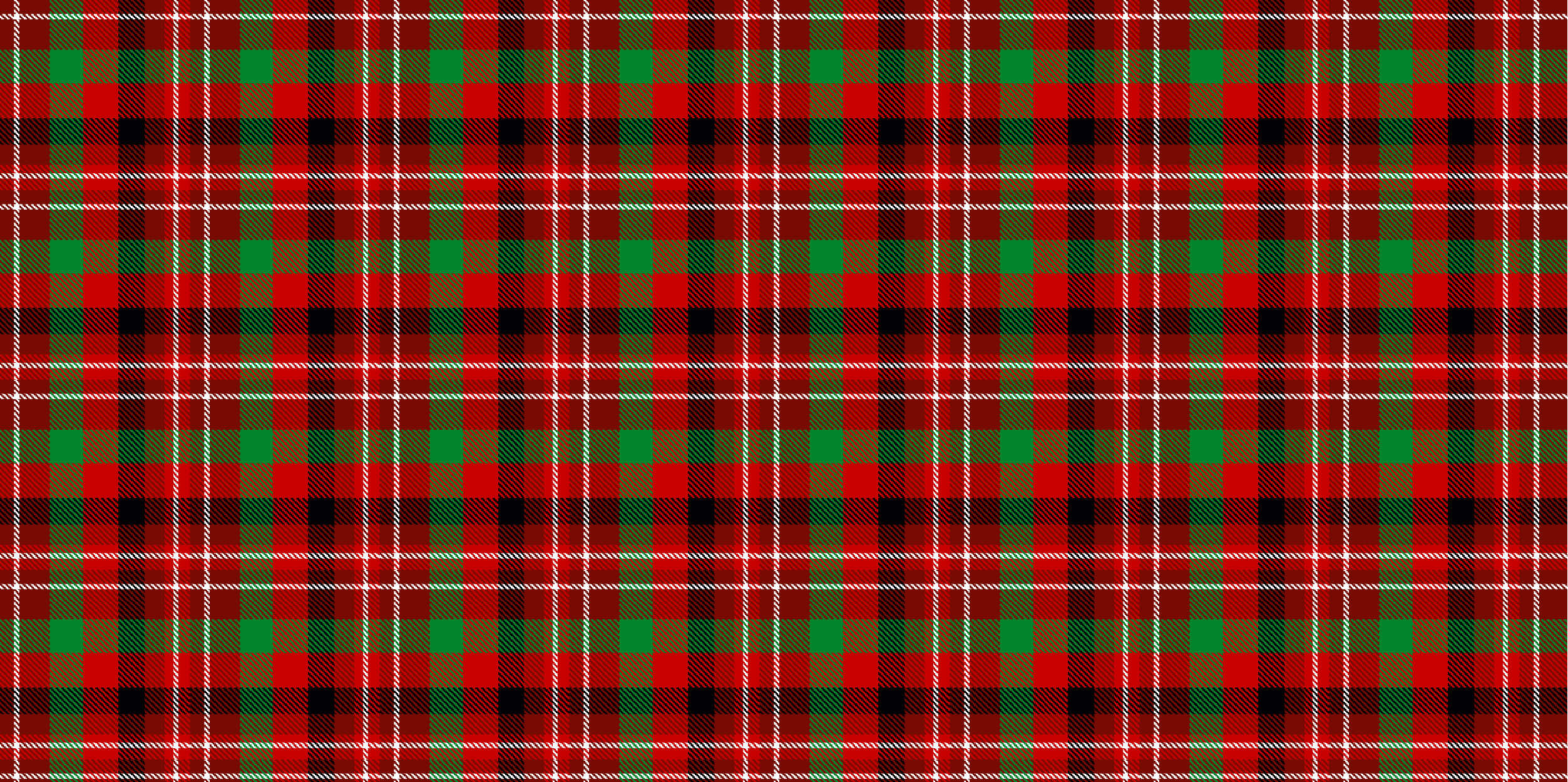 Give your cups a little extra comfort with this warm plaid design reminiscent of pajamas on Christmas morning.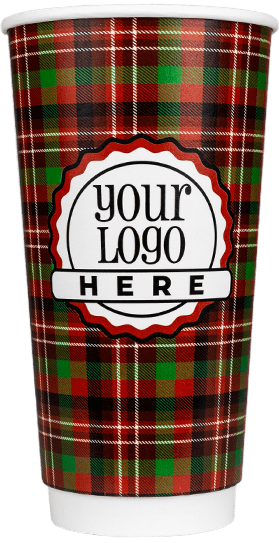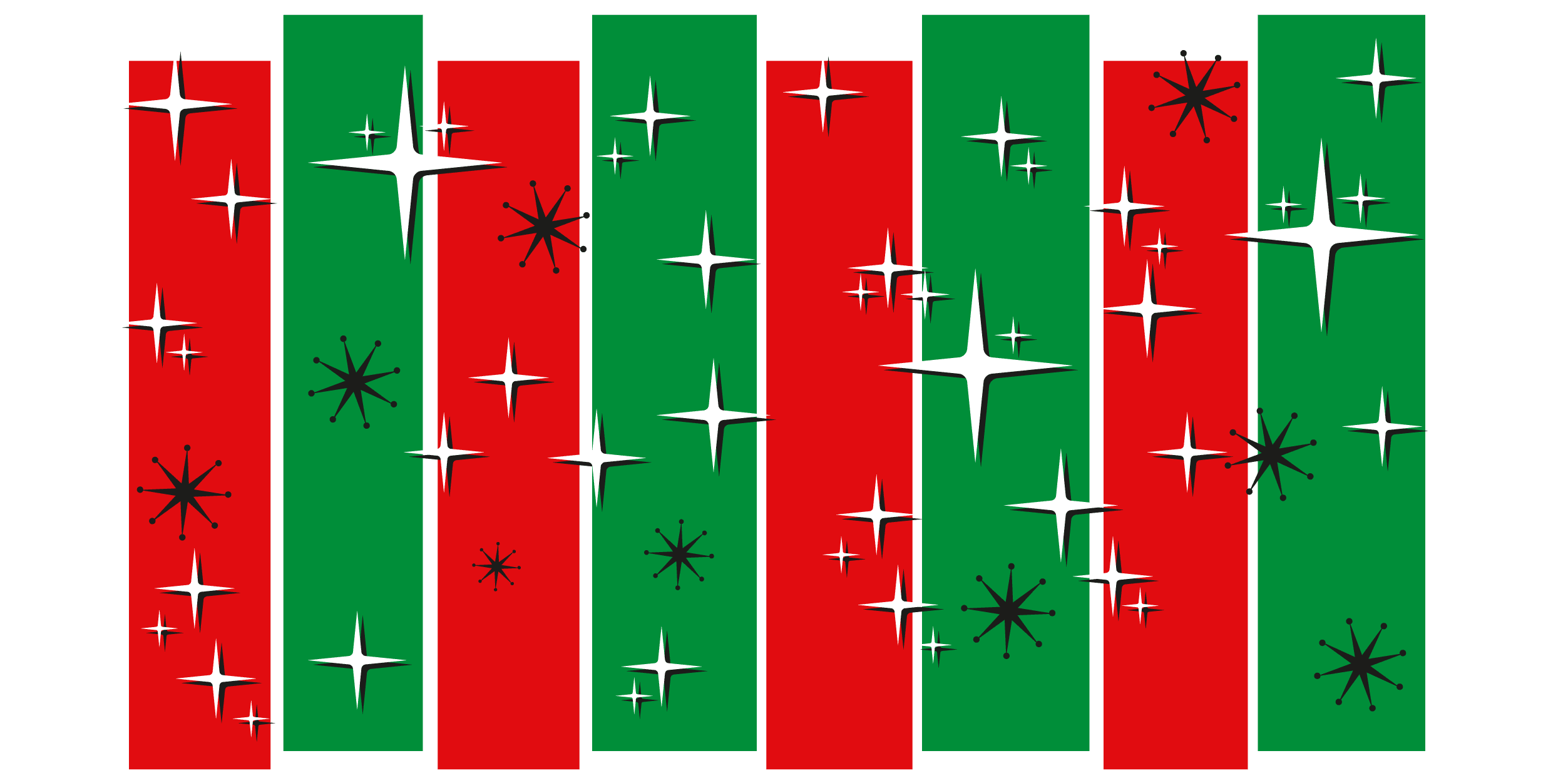 The newest addition to our Christmas collection features your favorite holiday colors and plenty of twinkling to accentuate your logo.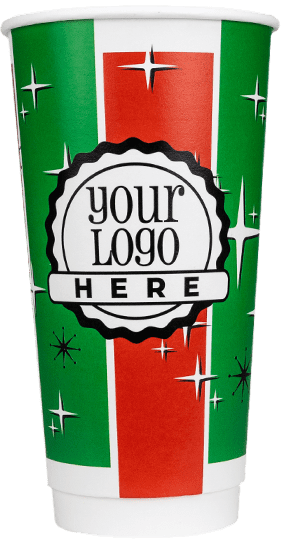 Our four pack of winter colors will help you showcase your brand with some of the most beloved and traditional colors of the holiday season.