Forget about spending a bundle on custom clear cups!
Your Brand Cafe is here with affordable prices and one case minimums. With new pricing flexibility, fast turn times, and print capabilities like our dazzling new full wrap, full color print options, you're sure to find the best custom plastic cups for your business or special events! These plastic cups are crystal clear, 100% recyclable, and available in a wide variety of sizes – from 3oz sample cups to our massive 32oz designs. Get started on your perfect brand of plastic cups today!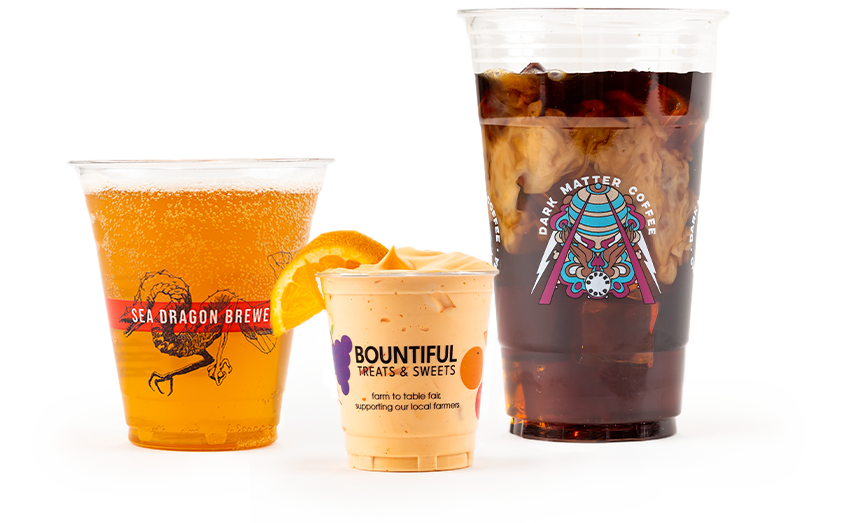 Your Brand Cafe offers three different printing options for clear plastic cups that have benefits and capabilities to meet your needs for any events! From Standard to Premium, you can get anywhere from one color prints to elegant full color, full wrap designs. With more versatile design options, increased pricing flexibility, and improved turnaround times, you can create amazing clear plastic cups that perfectly fit your business and its needs.
| | | | |
| --- | --- | --- | --- |
| One Case Minimum | | | |
| Free Shipping | | | |
| Rush Production Available | | | |
| Unlimited Ink Colors | | | |
| Full Wrap Printing | | | |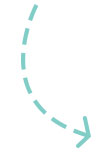 Print Type

Standard

Standard Plus

Premium

One Case Minimum

X

X

X

Free Shipping

*

X

X

X

Rush Production Available

X

Unlimited Ink Colors

X

Full Wrap Printing

X

Custom Plastic Clear Cups
Our printed PET cups are an exciting way to serve those enticing cold beverages your customers love. They are perfect for custom branding at an affordable price, and are available for purchase at a one case minimum! Having these custom printed plastic cups with your company logo is a fantastic marketing approach to promote your business, organization, or special event.
These custom printed plastic cups are a great way to elevate your brand's exposure and truly resonate with customers. Whether you're serving beer, cocktails, cold brew coffee, or soda, your branded plastic cups will become synonymous with the great tastes, textures, and colors of your best cold drinks. With a plethora of sizes – from 3 oz samplers to 32 oz juggernauts – and corresponding lids, your cups can become mobile advertisements and have everyone thirsty for your warm-weather refreshments. Customize your plastic cups with logo today!
Not sure how to print on clear plastic cups?
No problem! Whether your logo is one color, two colors, or more, Your Brand Cafe's proprietary printing method will ensure your artwork comes out looking fresh and clean, ready to greet your customers anywhere you serve your beverages in custom clear cups. Contact us today to learn more about how we can help bring your clear disposable plastic cups to life in amazing new ways!
Blank Clear Plastic Cold Cups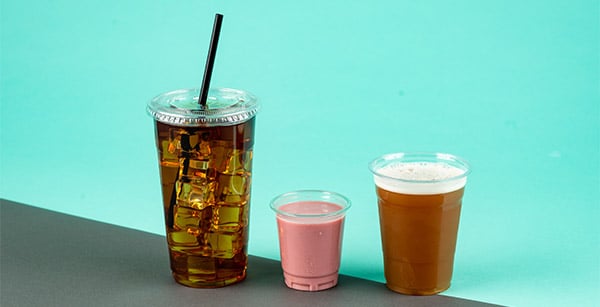 Even if you don't require custom clear cups or need to order drink cups in a hurry, our unprinted cups offer the same quality and reliability. This is because Your Brand Cafe carries Reliance Cup, a brand of soft sided plastic cups which are made of consistently strong and flexible PET plastic. They resist cracks and crimps, and are perfect for any company occasions, from serving drinks in your shop, offering beer from a food truck, or representing your brand at a local festival. With low order minimums, fast shipping, and competitive pricing, you won't find a better deal on better drinkware products!
Seasonal Clear Plastic Cold Cups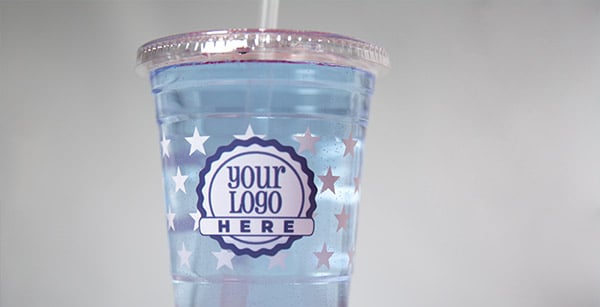 Looking for a fun and effective way to connect with your customers each holiday season? Your Brand Cafe has got you covered with our selection of seasonal clear plastic cups for Spring, Summer, fall ,and Winter! Featuring full color printing, these cups are sure to make your brand a personal favorite all year long. Best of all, for every case sold Your Brand Cafe donates $5 directly to charity:water. So not only will your guests be impressed with your festive clear plastic cups, but you'll also be helping to provide clean water to people in need. Click here to view all seasonal design offerings!
Frequently Asked Questions:
How to print on clear plastic cups?
The first step is choosing the right cup. What size do you need? We have sizes from 3 to 32 ounces to fit your needs. When placing your order, you will need to upload your logo or artwork that you desire to have printed to brand plastic cups. We can print 1 color or even full color images on your cups. After your order is placed, our art department will send you a proof of the cups with your artwork that you will need to approve before the cups go to print. For current lead times on printing, click here.
Why is there a shortage of clear plastic cups?
There's currently a shortage of clear plastic cups, and it's affecting businesses and consumers alike. The main reason for the shortage is an increase in demand, due to the popularity of clear plastic cups for to-go beverages. With more people working from home and getting takeout coffee and tea, the demand for custom plastic cups has skyrocketed. However, the production of clear plastic cups can't keep up with this increased demand. As a result, businesses are struggling to find enough cups, and prices have gone up. The good news is that the Your Brand Cafe has plenty of inventory with competitive prices, fast shipping, and low minimums!
What are clear cups called?
Clear plastic cups are most commonly made from PET plastic. PET, or polyethylene terephthalate, is a clear, strong plastic that is widely used for food packaging and household containers. It is safe for use with food and beverage products, and it can be easily recycled. Clear plastic cups made from PET plastic are typically clear and transparent, with a smooth surface that makes them easy to clean. They are also relatively lightweight and shatter-resistant, making them ideal for use in a variety of settings.
Can you put hot coffee in a clear plastic cup?
Custom plastic cups are made from a type of plastic known as PET, or polyethylene terephthalate. This material is strong and lightweight, making it ideal for use in a variety of products, including clear plastic cups. PET is also clear, so you can see the contents of your cup. However, this transparency means that heat can easily pass through the walls of the cup. As a result, clear plastic cups are not well insulated and should not be used for hot beverages. The coffee will cool quickly, and the cup may become deformed if the liquid is too hot. Stick to using custom plastic cups for cold drinks only.
What type of plastic are plastic cups?
Clear plastic cups are made of a material called PET, or polyethylene terephthalate. This type of plastic is clear, strong, and lightweight, making it ideal for use in disposable cups. PET is also safe for food use and can be recycled. Choose the perfect lid to complement your cup today!
What are PET plastic cups?
Clear plastic cups are made from PET plastic. PET is a strong, lightweight material that is shatter-resistant and easy to recycle. Custom plastic cups are clear because they are made from clear PET plastic. The clearness of the cup allows you to see the beverage inside the cup. Custom clear plastic cups are available in different sizes and styles. We also have a variety of accessories and lids to fit any size or need.
Is a clear plastic cup transparent?
Yes, PET plastic cups are transparent, making them an ideal choice for brand marketing. The clarity of the plastic allows for a full view of colorful and appetizing beverages. In addition, the print on PET clear cups is usually opaque, which helps the logo stand out when a beverage is added.
What are clear plastic cups made from?
PET stands for polyethylene terephthalate, which is a commonly used commercial plastic. Known for its durability, flexibility, and safe composition, PET is an excellent material to use in the formation of beverage cups. With a smooth exterior surface and crystal clear composition, they also make custom prints vibrant, seamless, and easy to apply.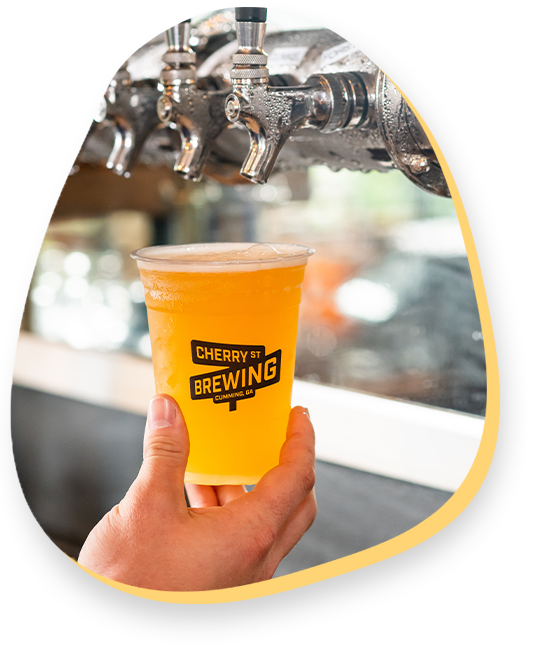 Telling a Compelling Brand Story Through Social Media Captions
Being able to tell a compelling brand story through social media captions is an art that boosts your engagement. These tips will help you target your ideal customer when they scroll on social media. The art of storytelling is an intrinsic part of humanity. We tell…
One dollar from every case of custom printed disposable cups and bowls you buy, as well as five dollars from every case of seasonal designs, is donated directly to charity:water to support clean water projects around the world.