Branding is one of the most important aspects of any business, and restaurants are no exception. A well-designed branding strategy can make your restaurant more recognizable and attract new customers.
People want more than just good food when they go out to eat; they want an experience. Your restaurant's branding should convey the atmosphere and personality of your business to create a memorable experience for your guests.
One of the simpler and perhaps overlooked ways to do this is to use clear plastic cups for your restaurant's branding. Custom plastic cups are an inexpensive and easy way to promote your brand and make it more visible to potential customers.
Here are five benefits of using custom clear cups for restaurant branding:
1. Increased Visibility
Custom plastic cups are a great way to increase the visibility of your brand. When you hand out cups with your restaurant's logo or name on them, you're giving potential customers a physical reminder of your business.
All it takes is one person to see your cup and remember your restaurant next time they're looking for a place to eat. They may not have been aware of your restaurant before, but now they'll be more likely to give you a try.
People are looking for new experiences, so don't be afraid to try something different with your branding. It could be the thing that sets you apart from the competition and gets you more business. And who doesn't want that?
2. Cost-Effective Marketing
Another great benefit of using plastic cups for branding is that it's a cost-effective form of marketing. Printed cups are an affordable way to reach a large audience with your branding message.
If you are just starting out or are interested in how to market a new restaurant, investing in custom clear cups is a great way to get your name out there without breaking the bank. It's a low-cost way to reach a lot of people and get them talking about your business, which is invaluable for any restaurant.
As a business, you always want to be thinking about ways to save money without sacrificing quality. For instance, if you are running a pet store, custom PET cups with your logo are an excellent and cost-effective way to promote your brand while also providing a needed service for customers. It's a win-win!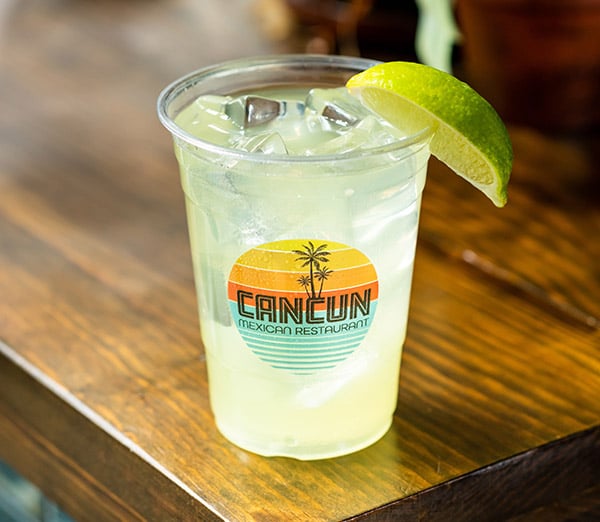 3. Enhance Your Restaurant's Image
Restaurant branding is all about creating an image for your business. Clear plastic cups can help you do this by conveying the personality of your restaurant or cafe.
For example, if you're trying to create a fun and casual atmosphere, brightly colored cups with your logo printed in a playful font would be a great way to do this. On the other hand, if you're going for a more sophisticated look, clear plastic cups with a sleek design would be a better choice.
No matter what image you're trying to create, custom plastic cups can help you convey it to your customers. When potential customers see your branded cups, they'll get a better sense of what your restaurant is all about and what they can expect from their experience.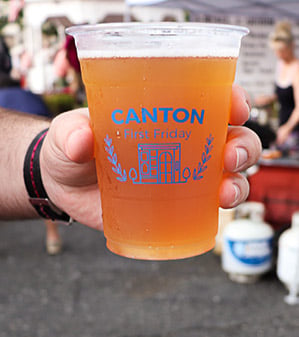 4. Stand Out from the Competition
In the restaurant industry, standing out from the competition is essential. There are countless restaurants vying for customers' attention, so it's important to find ways to make your business stand out.
Many businesses rely on traditional marketing methods, such as print ads or radio commercials. While these can be effective, they can also be expensive. And with so many businesses using them, they can also be easy to tune out.
Custom clear cups can help you do this by making your brand more visible and recognizable. When potential customers see your branded cups, they'll be more likely to remember your restaurant and choose it over the competition. Think about it: would you rather eat at the restaurant with the plain white cups or the one with the custom branded cups? Even giant restaurant chains – the ones you've known of your entire life – still employ custom printed cups to their marketing advantage.
5. Build Customer Loyalty
We all know that it costs more to attract new customers than it does to keep existing ones. That's why it's so important to focus on building customer loyalty. It's easier (and cheaper) to sell to someone who has already bought from you than it is to find a new customer.
Customers are more likely to return to a restaurant if they have a positive experience and feel like they're part of a community. One way to create this feeling is to use custom plastic cups for your restaurant's branding. When you give your customers a cup with your logo on it, you're making them feel like they're part of your brand. This sense of belonging will encourage them to come back to your restaurant again and again.
It's of crucial importance, then, to find ways to keep your customers coming back. Repeat business is the key to success in the restaurant industry. Once you've attracted new customers, you need to find ways to keep them coming back.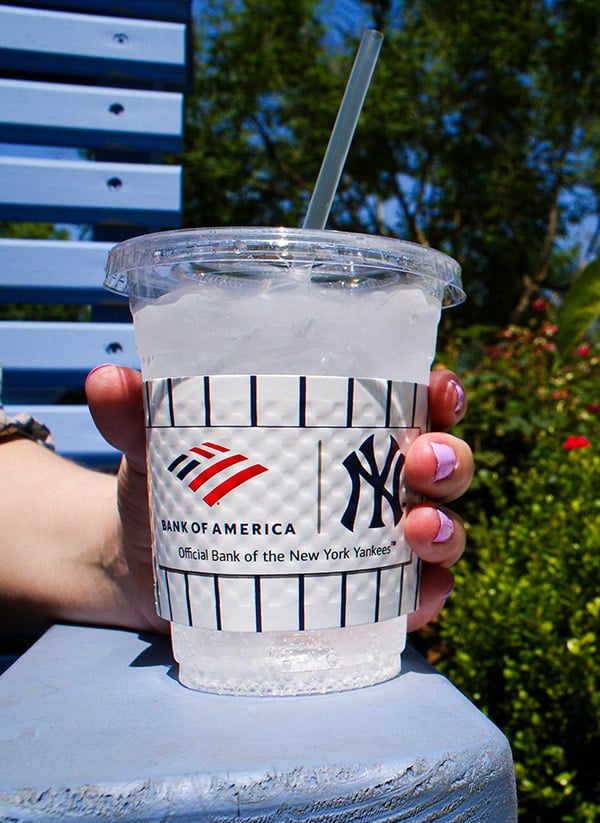 How to Market a New Restaurant with Plastic Cups
Custom plastic cups are a great way to promote a new restaurant and to build customer loyalty for existing businesses. They're a low-cost way to reach a lot of people and make your brand more visible. Most importantly, they help you create a positive image for your business and make your customers feel like they're part of a community.
This is an excellent way to encourage repeat business and build a successful restaurant brand. So if you're looking for a way to take your restaurant to the next level, custom plastic cups are a great place to start.
Now that you understand the benefits of custom plastic cups, it's time to start designing your own. Your Brand Cafe is here to help you with all your branding needs. We know what it takes to create a successful brand, and we're here to help you every step of the way – from design and production to distribution. Be sure to contact us today to learn more about how we can help you brand your business for success!