Telling a compelling brand story through social media captions is an art that boosts your engagement. These 3 tips will help you target your ideal customer when they scroll on social media.
The art of storytelling is an intrinsic part of humanity. We tell stories to make people laugh, to feel deeply, or even to persuade them. Besides intriguing your audience, a compelling story builds a connection. When we look at the digital age, people and businesses are brought together more and more through social media platforms. Your brand only has seconds to capture the attention of each potential consumer. By telling a compelling story, your brand can resonate with other people and give them a chance to remember what your business is about.
A compelling brand story on social media doesn't just happen with paragraphs of text; it starts with your captions. Looking at TikTok, Instagram, or Facebook, each photo or video has a caption that ties visual content together in just a few words.
Incorporate Your Brand Values
What makes a person stop scrolling to think about your caption? Even though captions are usually just a few words, how do you tell a story? One trick is to show your brand values and emotionally connect with consumers. Each time you post, express your values in your captions. If we thought about the most popular values for a brand, the list might look like this: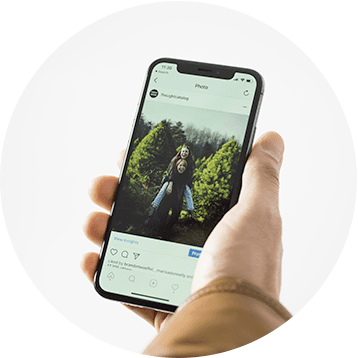 Accountability
Professionalism
Wellness
Quality
Passion
Service
Diversity
Authenticity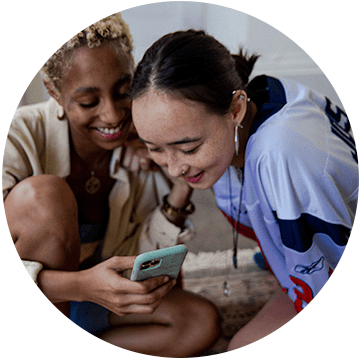 Now think about which values represent your brand the most and define them into your own words. For instance, you may prioritize authenticity the most. Authenticity could mean you keep it real, or it could be defined as being bold. Perhaps authenticity is about keeping a high level of transparency between your customers and staff. Whatever that value means to you, incorporate it into your social media captions.
If you think about the most powerful public speakers in the world, can you think of one that doesn't ask their audience questions? The most influential speakers such as Tony Robbins or Tracee Ellis Ross ask questions to build engagement. Questions are thought-provoking and are crucial for captivating the minds of your audience before your story begins.
Telling a compelling brand story though your captions works perfectly with questions. For instance, say your coffee shop is promoting a new frozen coffee drink right in the middle of winter. You post a picture of your new drink even though part of your audience is bound to question your bold promotion, "Why would anybody drink a frozen coffee when it's already cold outside?". This is your chance to execute on your caption and ask the question first!
The question goes along with your post perfectly. "Are you drinking frozen coffee all year round?". Not only will people chime in on the comment section, but they are more likely to share the post and participate in debate. Any kind of engagement is great for your brand, and the question gives social media users a reason to stop and pay attention.
You might be wondering if captions should always be quick and punchy. This isn't necessarily true because there are times where you have plenty to say! Let's say you have an actual story where it's going to be at least a paragraph long. When you tell a compelling story, you can connect with consumers if they are willing to invest their time reading. You can insert visual elements and clean up your structure so it doesn't look like one long block of text to keep readers invested.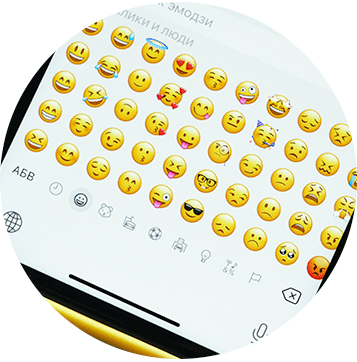 Instead, use emojis to end some of your sentences. Use emojis as bullet points to space out your text and deliver your story in a concise list. At the end of your story, separate your call to action. Add emojis on both sides to make your call to action stand out. You can also include an arrow pointing up such as, "Swipe up to see more on our website".
Structure matters when it comes to hashtags too. While using hashtags increases your reach and taps into large numbers of non-followers, they should look clean on your caption. Your goal isn't to stuff as many hashtags into your caption. It looks like spam and takes away from your compelling story. Use between 5 and 7 hashtags, but make sure they are relevant to your brand and put them at the end.
Telling a compelling brand story through social media captions isn't as tricky as you might think. When you put yourself in the shoes of a consumer scrolling through an endless feed of attention-grabbing content, think about what makes them stop to look at yours. Incorporate your brand values, ask open-ended questions, and clean up your structure. Every story has a message behind it. Keep your message clear and relate to your ideal consumers so they can find true value in your brand!