This is the flagship cup that started it all. Your Brand Cafe's single wall hot cup is the essential customizable cup for your restaurant needs. Whether you decorate the outside of your cups with your own artistic designs or dress them in custom printed coffee sleeves, you can rely on these cups to represent your brand with eye-catching style.
FREE SHIPPING IN NOVEMBER *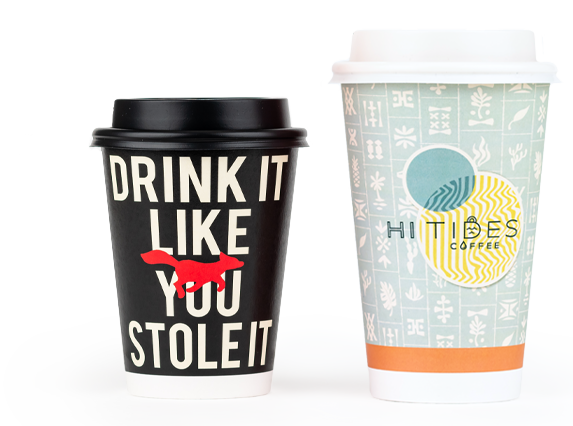 Printed Single Wall Hot Cups
Your Brand Cafe carries superior poly-lined, leak-free disposable hot paper cups that are perfect for all of your marketing and branding needs. Combine these durable cups with our unmatched proprietary printing process to achieve the epitome of superiority in drinkware. Your Brand Cafe's unique printing method ensures that your logo will look fresh and clean every time you print. Regardless of whether your logo is a one, two, or three-color design, your printed products will make a bold, memorable statement as they greet your customers. Whether serving coffee, tea, or hot chocolate, these custom paper cups are your answer!
Unprinted Single Wall Hot Cups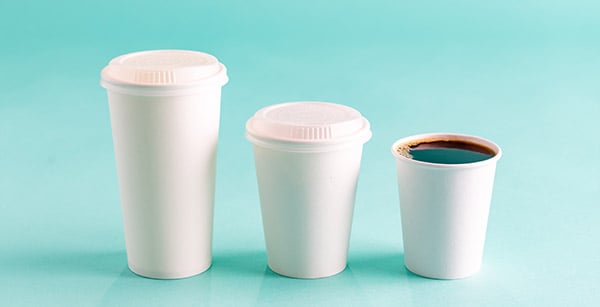 Get superior single wall hot cups for the best price on the market! We feature a wide variety of sizes for your brand to use on any occasion, from 4 oz samples at festivals to hefty 20 oz servings for your in-store customers. With low order minimums and fast shipping times, we can get you exactly the products you need before you need them. Order yours today and get the best in disposable hot cups today!
Seasonal Single Wall Hot Cups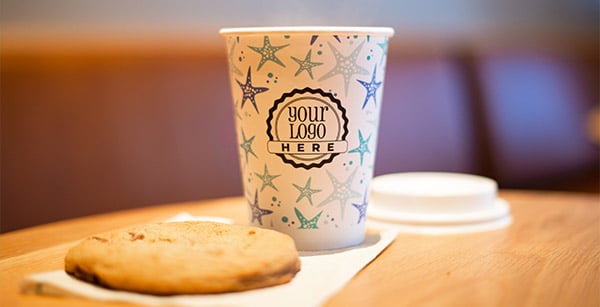 Looking to promote your brand with some seasonal style? Check out our single wall hot cups! We offer a variety of designs that are perfect for any time of year. From spooky Halloween scenes to festive Christmas patterns, we have something to fit any occasion. Best of all, our single wall hot cups can be customized with your brand name or logo. So whether you're looking to hand them out at an event or just use them in your own shop, they're a great way to spread some excitement for every holiday – and promote your business at the same time! So why wait? Get started today and see how our seasonal single wall hot cups can help boost your brand recognition.
One dollar from every case of custom printed disposable cups and bowls you buy, as well as five dollars from every case of seasonal designs, is donated directly to charity:water to support clean water projects around the world.