Custom 12 oz Plastic Cups
Looking for custom 12 oz plastic cups? You've come to the right place! Your Brand Cafe offers custom printing on clear plastic cups, perfect for promoting your brand or business. With our low order minimums and competitive pricing, you'll get the custom cups you want without breaking the bank. Made from PET, the most recycled plastic in the world, our printed 12 oz clear plastic cups are durable and perfect for serving up your favorite beverages. So whether you're looking for promotional cups for a trade show or custom cups for your business, we've got you covered. Order today to get started on 12 oz custom disposable cups!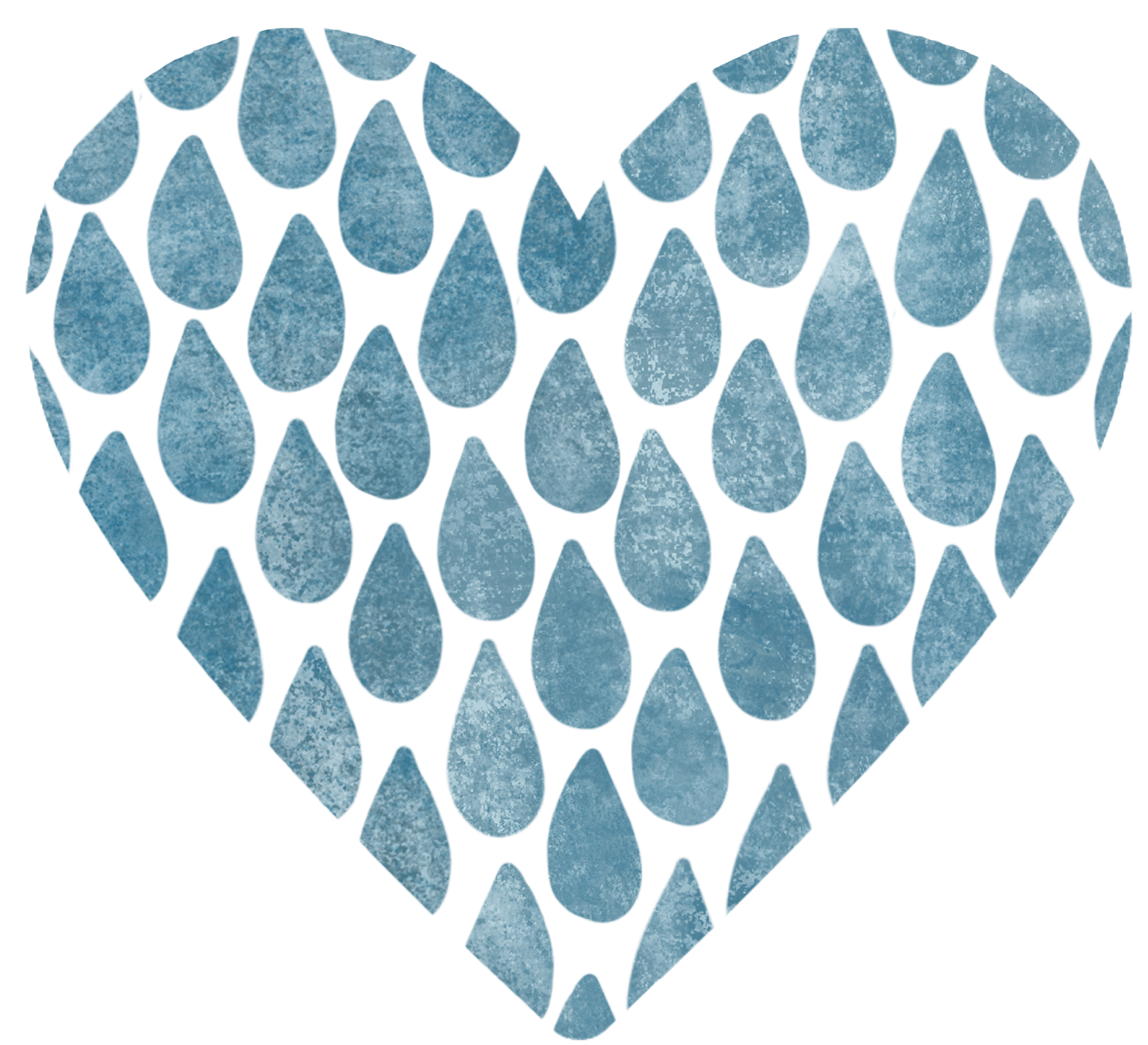 This product gives back. Click here to learn more about Charity:water.

| Buy | Price Per Piece | Price Per Case |
| --- | --- | --- |
| 1-2 Cases | $0.2663 | $266.30 |
| 3-4 Cases | $0.2566 | $256.60 |
| 5-9 Cases | $0.2434 | $243.40 |
| 10+ Cases | $0.2277 | $227.70 |
Contact us for quantities over 25 cases.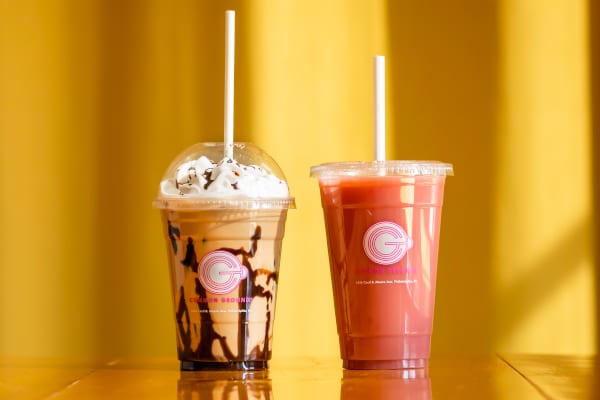 This is a Direct Printed product:
Direct printing is the process of stamping solid inks onto a surface one at a time. Up to three ink colors can be printed on one side. This printing process only uses Solid Coated Pantone Colors which are very accurate because solid inks are used rather than blending four inks to build a color. ffffff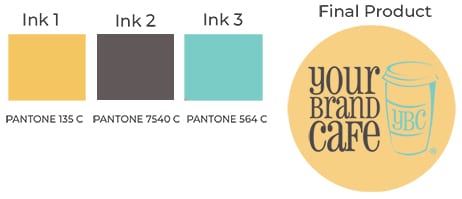 unmatched strength and clarity

Printed 12 oz Clear Plastic Cups
Made of the most recycled plastic in the world, our custom 12 oz plastic cups offer strength and durability while remaining extremely economical for your budget. If you run a restaurant, bar, coffee shop, or food truck, you will benefit from putting your brand logo front and center for every customer to see. Start designing your own printed 12 oz clear plastic cups now!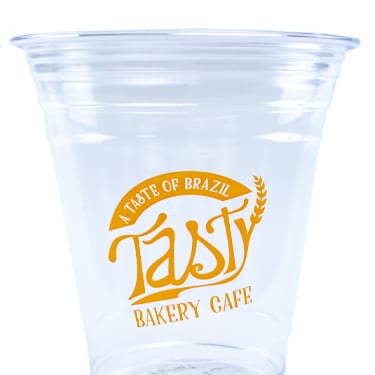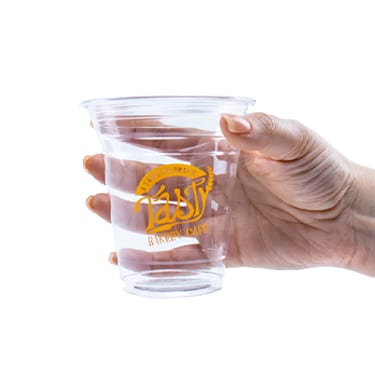 Specifications
| | |
| --- | --- |
| Weight | 29 lbs |
| Dimensions | 20 × 16 × 17 in |
| Cup Dimensions | Top Diameter: 98mm, Bottom Diameter: 55mm, Height: 105mm |
| Capacity | 12oz with Ice |
| Brand | Reliance |
| Material | PET Plastic |
| Lids | DCL12-24, FCL12-24 |
| Disposal | Recyclable |
| Packaging | 20 sleeves of 50 cups |
HIDDEN
Tips For Print - Direct Print
Vector artwork is recommended for the best quality print. Vector allows us to scale the art to best fit the product and will prevent any unintended loss of clarity or quality in the printing. Please submit your art as a vector file in one of the following formats: .AI, .EPS, or .PDF.
Providing a Solid Coated Pantone Color is recommended.
Your Brand Cafe and Charity:water
Your Brand Cafe is sponsoring a water project to bring drinkable, clean water to those in need. A portion of custom printed products sold goes directly to charity:water! Click here to learn more.
Frequently Asked Questions
HIDDEN
How tall is a 12 oz plastic cup?
Our 12 oz plastic cup is approximately 4.14 inches (105mm) tall. The top diameter is 3.86 inches (98mm) and the bottom diameter is 2.17 inches (55mm). Custom 12 oz plastic cups can be printed with your logo or design, and are perfect for promotional events and for use in your shop.
How large is a 12 oz cup?
Our custom 12 oz plastic cups are the perfect size for all your cold drinks, designed to hold 12 ounces of liquid with room for ice. With a printed design, these cups are also great for branding and promotions. The bottom diameter of the cup is 2.17 inches (55mm), while the top diameter is 3.86 inches (98mm). Order your custom 12 oz plastic cups today!
Custom 12 oz Plastic Cups with Lids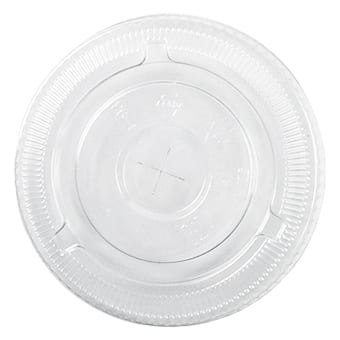 Clear Flat Lids for 12 oz to 24 oz Plastic Cups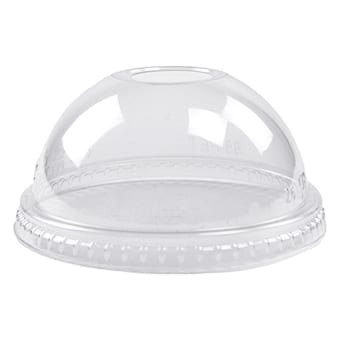 Clear Dome Lids for 12 oz to 24 oz Plastic Cups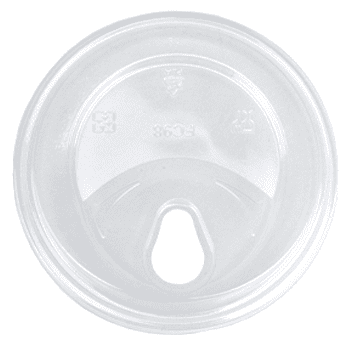 Strawless Lids for Plastic Cups