64% of American adults drink coffee every day. This adds up to a staggering 400 million cups within a 24 hour period – that's a lot of java.
It comes as no surprise then that in this land of coffee lovers, cafes sell an average of 230 cups of coffee per day. However, there are as many undersellers as oversellers. Just having your open sign on the door won't sell all those cups.
New eager coffee entrepreneurs and emblematic franchises are popping up on just about every street worldwide. If you want your coffee shop to stand a chance, you're going to have to fight off the competition.
The secret to rising to the top of the coffee market? Stellar branding and marketing. It really is as simple as that. The secret to staying there? Following current trends in marketing and branding. Once again – simple. But what solidifies your place?
Being unique.
But since no one has the time to scout out all the trends, we've compiled them for you. Here are some unique coffee shop merchandise ideas and other branding techniques to help you rise above the competition.
1. Trendy Merchandise Line
If there's a new brand on the scene, you can bet it has merchandise. In fact, it's a glaring sign that a brand is with the times.
Once the domain of prominent industry names, merch has become a part of all businesses. One reason is that making and distributing merchandise has never been easier or cheaper thanks to companies like Your Brand Cafe. From shirts, hats, and outerwear all the way to mugs and tumblers, you can slap your logo on all kinds of custom gear for an affordable price.
Merchandise makes your establishment so much more than a café. It makes it a club – a community. Most importantly, it makes it a place that people have a connection to and will proudly represent. In fact, you show your customers the utmost respect by trusting them to showcase your brand's name. It's a win-win! You get free advertisement, and they get a cool keepsake from their favorite coffee shop!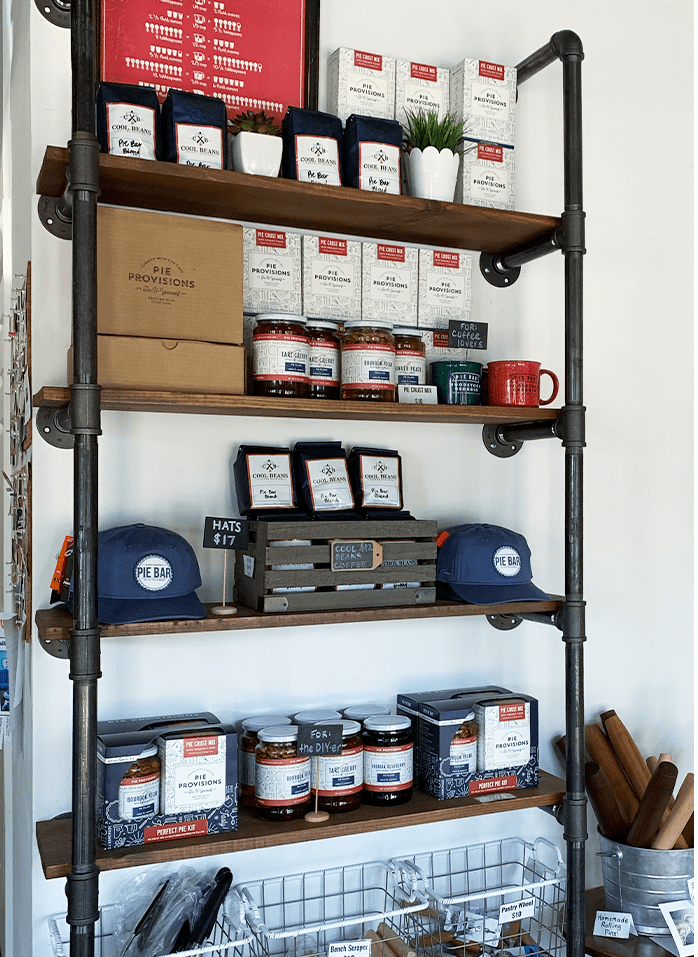 2. Scene Setting Decorations
Everyone knows that the coffee shop "vibe" is just as important as the coffee shop itself. We could all make our coffee at home or at the office, but we choose not to. Why? Because going to a coffee shop takes us to a comfortable place; a safe haven filled with rich coffee smells, kind baristas, and calming sights to enjoy as we sip on our brew.
Why some coffee shop owners overlook this central aspect of marketing is a mystery. It's as simple as establishing a "cozy corner" adorned with colorful pillows and smooth-to-the-touch throws. Or you can go a step further and include some imaginative fun, such as fairy lights, candles, paintings of far away places, and so much more. The possibilities are endless with a coffee shop.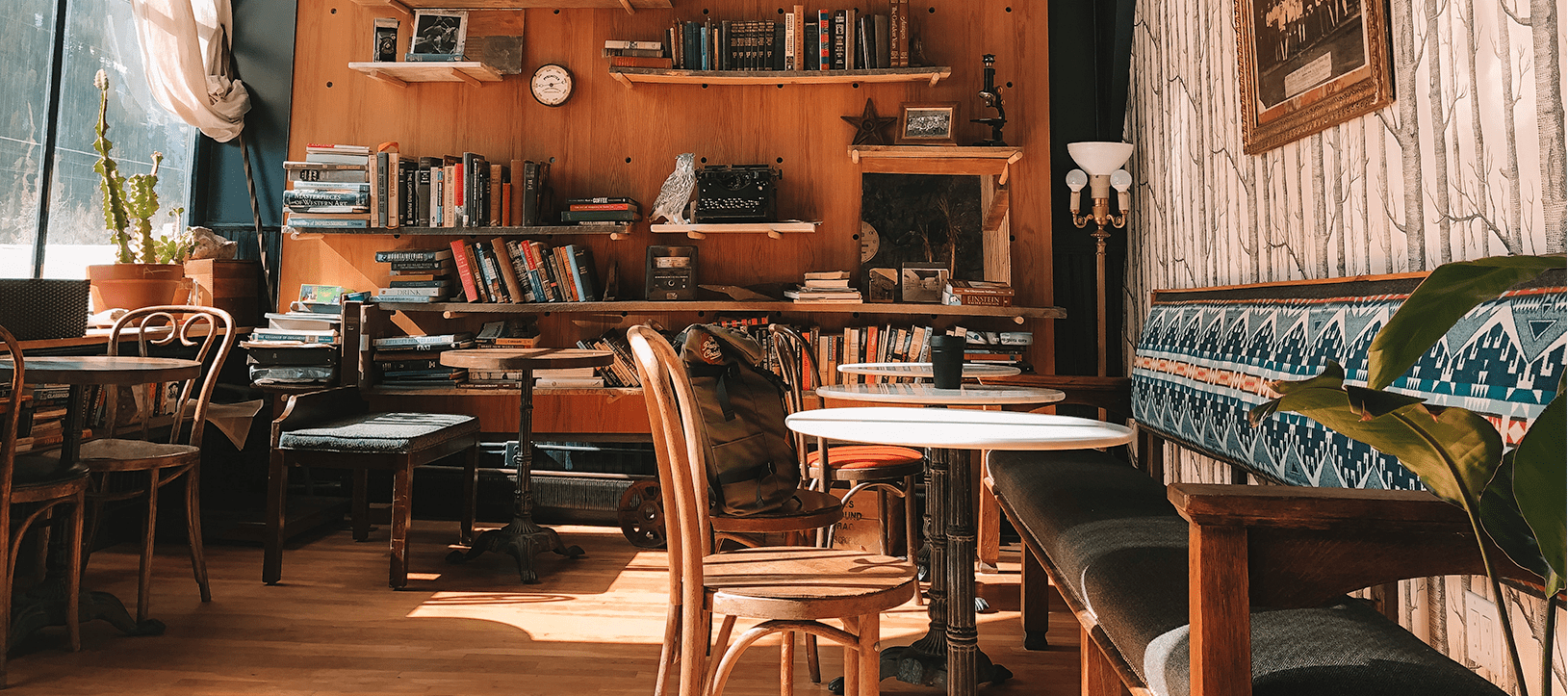 3. Getting Involved in The Local Community
Coffee shops are underestimated pillars of their communities. They're the perfect place to meet up with friends, have business meetings, catch up with family, or simply unwind and relax. So much good happens within the four walls of a coffee shop that sometimes they just have to give some good back.
Letting locals know that you're involved in the development or upkeep of their community is the quickest way to get them in the door. All you have to do is fundraise, donate, host campaigns, or do weekend cleanups. It doesn't eat up much of your time and lets your customers know that you care.
4. Free Samples and Giveaways
Offering free samples is the oldest marketing trick in the book. It's worked for centuries and will work for you too. It has proven to be so successful, in fact, that Starbucks have implemented it into their marketing strategy, encouraging their baristas to dole out samples of their new products.
If a customer seems unsure of what to order, why not offer them a sample of one of your best sellers? If you notice a regular customer ordering the same thing over and over, why not spice up their cafe experience with a free sample?
Not only does it help your brand to be generous, but it also creates a warming atmosphere that keeps customers coming back.
5. Creating A Vibrant Online Community Via Social Media
We are firmly in the era of social media. While a coffee shop's mere presence online was once enough to drive business, it simply isn't enough anymore. In the last three years, social media platforms have become engagement giants. If a brand isn't posting regular, interactive, and relevant content, they're falling behind.
You're going to have to up your game beyond simply posting pictures of your custom cups (as awesome as they are). While this might sound time-consuming and stress-inducing, it does get easier. The hard part is building a foundation of followers through online marketing tactics. SEO focus, promotions, and giveaways are just some of the important tools you can use to build a following.
But once you've got the ball rolling, it doesn't stop – especially if you regularly link between all of your social media accounts. Having a bustling community of involved followers spanning multiple social media platforms is the key to success in our digitalized world.
In today's world, a coffee shop should be present on Instagram, Twitter, Facebook, Pinterest, and even the new-fangled and trendy TikTok. Posting regularly to these sites allows you to expand your market reach across almost all generations!
6. Brand Ambassadors: Coffee and Food Influencers
We've all opened up our social media and been met by delightful, envy-inducing pictures of influencers enjoying a perfectly roasted blend. We just want to dive in and take a sip! But since that's not possible, we're usually content with running out to the nearest coffee shop – or better yet – to the venue where the beautiful blend was sold.
And it's that exact sequence that gave birth to the coffee/food influencer. Plus, if you do this, you're not alone – almost half of consumers depend on influencer recommendations. As a result, it's no surprise that US brands are expected to spend big money on influencer marketing going forward – it pays for itself in sales.
These caffeinated social media stars point all coffee lovers in the right direction. They know where every coffee shop is in their locality and they've tried it all. So suppose you can partner with them to showcase your coffee. In that case, you can be guaranteed an influx of new, eager coffee drinkers just waiting to become hooked on your freshly roasted brew.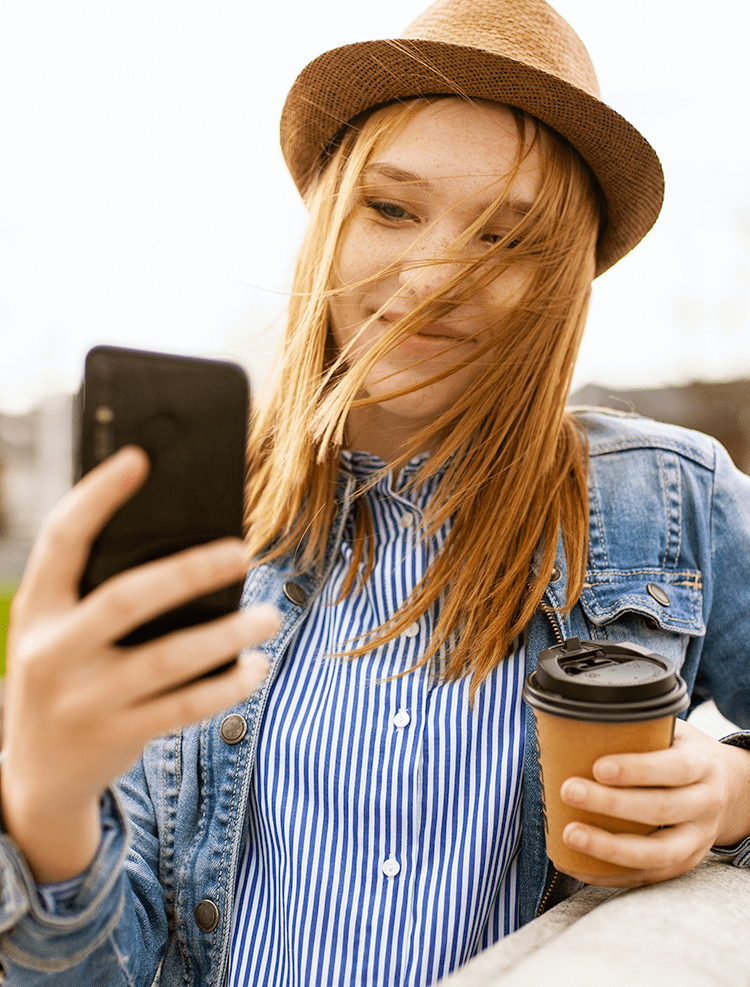 Final Thoughts
Coffee shops and cafes are evolving. Over time, they've become our go-to meet up places and where we go for solace rather than simply just a quick caffeine fix. Never have we wanted more out of our favorite coffee venues.
Rebranding to suit today's playing field isn't easy, but there is help out there. And while this might be daunting for business owners and store managers, there are a few simple tricks and trends to follow that will make your marketing strategy effective in 2023.
The trends listed above are expected to dominate the coffee shop industry this year and for the coming future. Follow them and you're guaranteed to stay on top of the café game, stave off competition, and build a dedicated community of customers.