For months now, the COVID-19 pandemic has continued to devastate the foodservice industry in the United States. With so many jobs tied to restaurants, cafes, and bars, the effects of the novel coronavirus have left millions of American workers unemployed and have forced countless entrepreneurs to board up their businesses. In fact, at the end of July, it was reported that nearly 16,000 restaurants have permanently closed and even more are certain to face the same fate in 2020. The unavoidable reality is that the use of personal protective equipment (PPE) is a critical component for restaurant owners attempting to manage this crisis.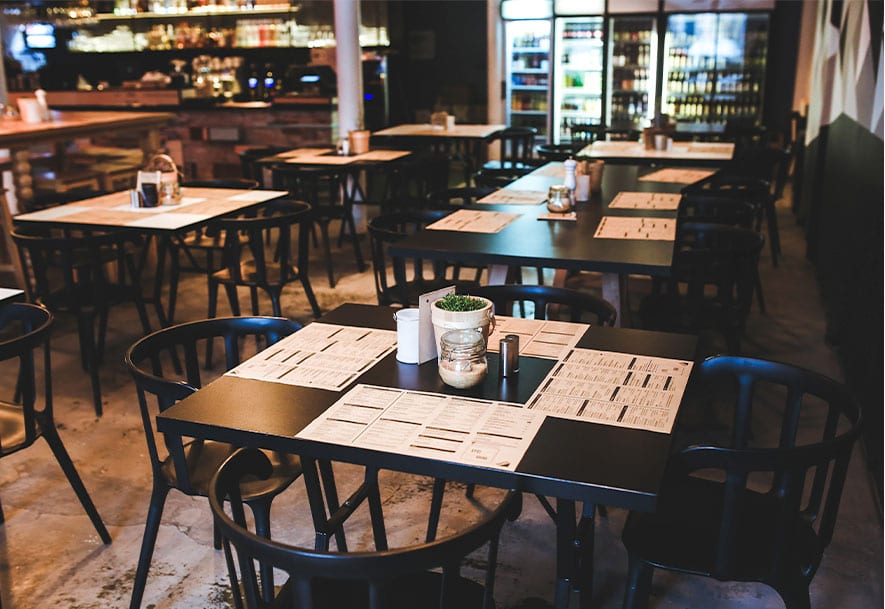 As we have learned since this virus began to spread, the main issue regarding COVID-19 is that it is highly contagious. The simple fact that one infected person – who may not even know they're sick – can essentially create dozens of new cases over the course of a weekend is both frightening and extremely frustrating. If you have one server who tests positive, there is no telling how many coworkers and customers may have been infected prior to that employee showing symptoms. Furthermore, not only will your business be at risk of closing temporarily, but your customers may just decide to find somewhere else to dine-in or order takeout.
By utilizing PPE, you and your employees have a much better chance of protecting your customers, your business, and each other. Perhaps the most prevalent and effective option seen throughout the United States is the use of face masks. COVID-19 spreads primarily through respiratory droplets produced by coughing, talking, and even breathing.
Recent studies have suggested that wearing a face mask around others can reduce the transmission of coronavirus by up to 65%.
Even though your customers can't wear a mask while eating and drinking, your employees can wear them and help prevent virus transmission to a considerable degree. For a creative addition to your brand marketing, you can even design your own custom face masks that promote your style with every customer interaction.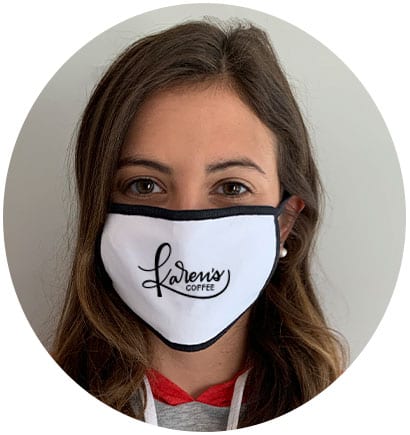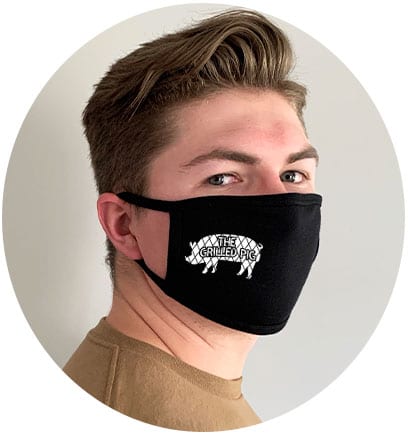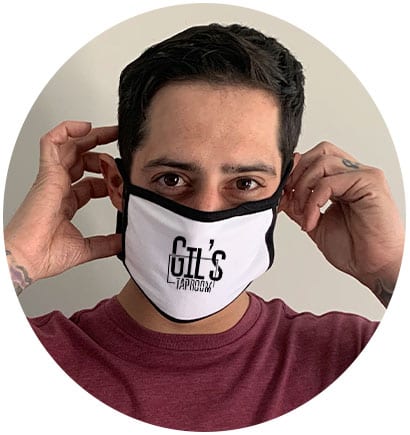 Although face masks are important and have been a primary topic of discussion during the pandemic, they are not a cure-all solution. The novel coronavirus primarily spreads through the respiratory system but it can also spread from contact with infected surfaces or objects. Even someone who wears a mask consistently can still test positive for the coronavirus simply by touching their face after being out in public.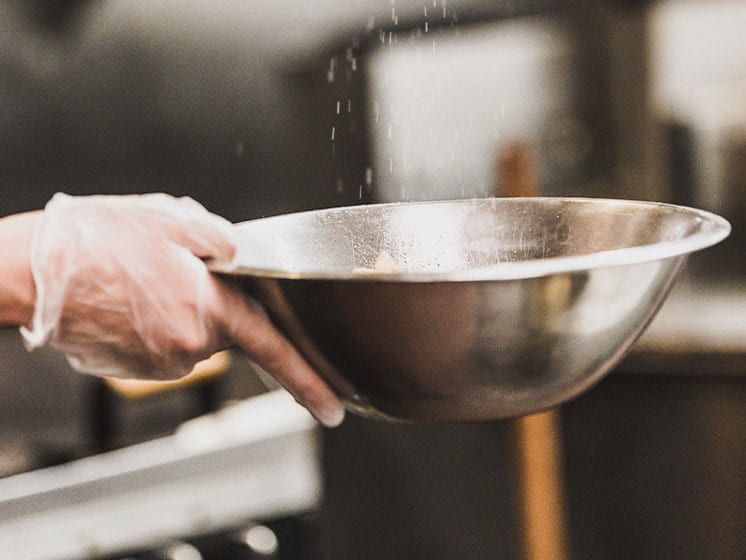 For an additional protective barrier against COVID-19 and other harmful contagions, all foodservice businesses should equip employees with disposable gloves in everyday operations from food prep to delivery services. Unlike in previous generations, many modern disposable work gloves offer multiple upgraded features including latex-free materials, powder-free exteriors, and embossed surfaces for an improved grip.
While it is crucial to ensure your employees are following COVID-19 protocols, your customers will appreciate additional safety measures. Using masks and gloves isn't feasible for a customer trying to enjoy a meal, so encouraging good hygiene in other ways is very important. For example, hand sanitizers can be conveniently set up on walls or on stands anywhere around a restaurant or office setting.
By incorporating hand sanitizing stations into your business, you can help everyone keep their hands clean and provide a feeling of confidence that hygiene is critically important in your establishment. PPE can also be used alongside floor graphics and custom signage to enforce social distancing policies and keep your customers a safe distance from one another.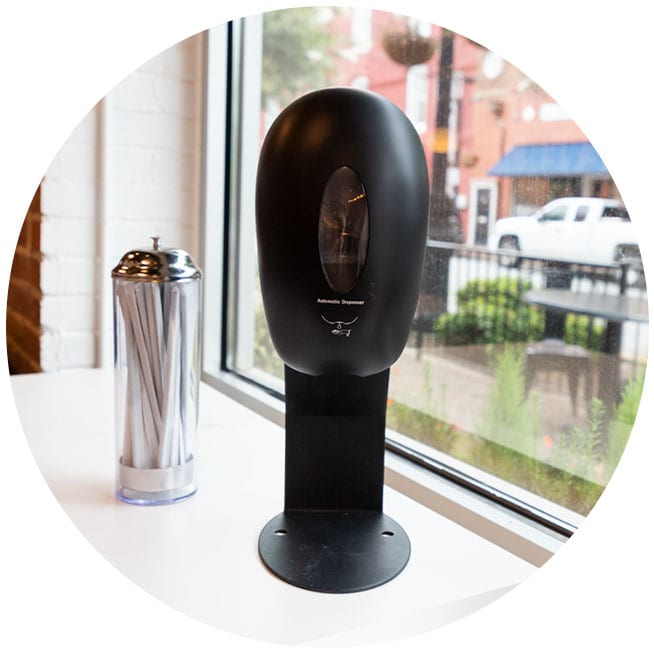 There will eventually come a day when the coronavirus pandemic has subsided, but viral infections and illness in general are a part of life. As we continue moving forward after the worst of COVID-19 has come and gone, protecting ourselves from contagious disease will continue to be a focus of many people around the world. By investing in PPE now, you can protect your business and ensure your employees and customers a brighter future.