When small businesses are purchasing inventory, it's easy for the simple things to get overlooked. Something as small as a cup may not seem like a big deal, but they are more important than you might think. When you consider how often customers use them – particularly in cafes or with any businesses that serve beverages – and the importance of first impressions, it's worth taking the time to find the perfect cups for your business. That's where Reliance Cup comes in.
What is Reliance Cup?
Launched in 2018, Reliance Cup is a wholesale cup manufacturer that specializes in creating top-of-the-line drinkware and foodservice products. Because many of their customers are small businesses, Reliance aims to provide everything that Starbucks and other large competitors buy at a reasonable price. While other companies buy the cheapest product at the most affordable price, Reliance holds manufacturers to a specific quality level to ensure that products are held to the high standard that the brand name implies.
At Your Brand Cafe, we use Reliance Cup to give our diverse customer base the best in custom branded drinkware and restaurant accessories. Featuring an extensive selection of sizes and styles in their product line, Reliance is able to meet the needs of any business – no matter their size or what industry they're in. Let's take a look at the types of products that Reliance Cup has to offer:
Paper Cups
First and foremost, Reliance Cup offers high quality paper cups in their product line. The selection of disposable paper cups feature a lining made from polyethylene. The poly-lined paper has two distinct advantages, the first being that it provides better strength against tears and abrasions. Secondly, the poly-lined interior creates an excellent seal against potential leaks, making them excellent for serving hot beverages like coffee.
For additional protection from the heat of fresh coffee, Reliance's selection of double wall cups are effective alternatives. These cups feature an extra layer of insulation that helps keep heat from escaping, making them ideal for customers on-the-go. The double wall paper cups also shield fingertips from even the hottest pour of coffee, preventing burns and discomfort for a better drinking experience.
Plastic Cups
Reliance cold cups, on the other hand, are the perfect fit for chilled beverages. Made with durable PET plastic, these cups will resist cracking or becoming bent out of shape when handled. These clear plastic cups also provide excellent clarity, allowing customers to see the refreshing beverage inside.
PET plastic cups are also safely recyclable, which helps to limit the waste produced by your business. By disposing of them in standard recycling, clear disposable cups can be repurposed for future usage.
Drink Sleeves
Along with the selection of cups, Reliance Cup produces coffee sleeves to fit with single wall hot cups. Reliance paper coffee sleeves come in two styles: a dimpled exterior and a corrugated interior. The dimpled version is made with a smooth and bubbly exterior that's easy to grip, while the corrugated coffee sleeves have an interior that's ribbed for additional insulation.
Both styles of sleeve fit multiple sizes, can be used on hot or cold beverages, and – perhaps most importantly – won't slide right off the cup once they have been applied. This allows customers to enjoy their drinks without fumbling around with the sleeve. They're also made of safely disposable paper, so they can be thrown out with their respective coffee cups after use.
Lids
Reliance also offers a variety of lids for their cups, ensuring that every customer can drink without worry. If you've ever had to constantly adjust a flimsy lid or drink slowly to avoid spilling coffee on your work attire, then you know how important it is to have a cup with a secure lid. Reliance's coffee lids provide an airtight and reliable fit that drastically reduces spills and accidents. They're also made from polypropylene, a strong and flexible material that won't easily become bent or cracked.
If your business is more suited to desserts, such as ice cream, milkshakes, or smoothies, then the selection of dome lids are just what you need. Clear dome lids provide ample room for delicious toppings, and the raised dome helps to prevent accidental spillage if the cup is knocked over.
Carryout Containers
Since the COVID-19 pandemic, carryout services have become essential to the success of restaurants, cafes, and other foodservice establishments. Reliance offers carryout containers that are perfect for packaging to-go orders.
The boxes are made from durable styrofoam and bagasse that can withstand the weight of heavier items, like sandwiches or salads. They're also easy to assemble, so you can get your food out the door as quickly as possible. The lids fit snugly on top of the box, keeping contents secure during transport. Plus, they're available in a variety of sizes to accommodate any type of order.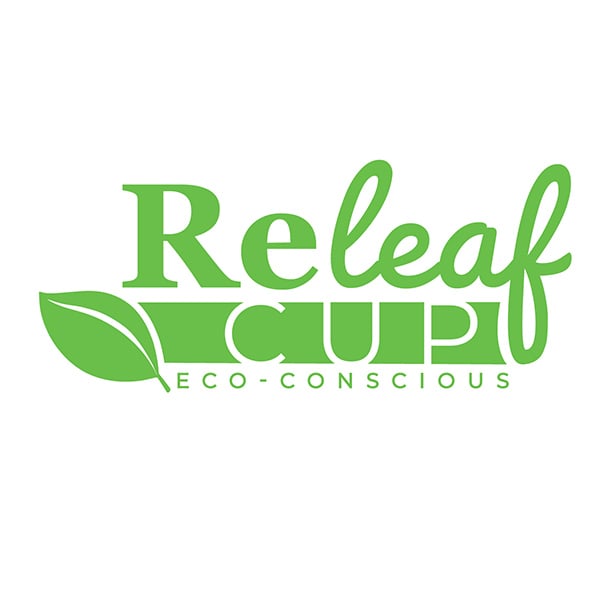 What is ReLeaf Cup?
In simple terms, ReLeaf Cup is the eco-friendly alternative to the Reliance Cup brand. Disposable products like cups are endemic to the economy and our way of life, so this branch of Reliance aims to make them safer without sacrificing their quality or usability. For businesses that want to emphasize their commitment to waste reduction and conservation efforts, ReLeaf provides them with products that won't negatively affect the environment.
For example, in addition to Reliance's standard plastic cups, ReLeaf offers a line of biodegradable plastic cups made from PLA (polylactic acid). These eco-friendly cups are just as durable and provide the same great clarity as their regular plastic counterparts. The only difference is that they will break down over time when taken to a composting facility after usage. Similarly, bagasse food containers are derived from dried sugar cane, which makes for a robust design that is also organic in nature.
Overall, these eco-friendly products are an important part of the 'reduce, reuse, recycle' equation, and businesses that invest in them send a clear message that they care about more than just their profits.
Reliance Brand Characteristics
OK, so Reliance Cup makes drinkware, takeout items, and related accessories. Don't plenty of companies offer these kinds of products? The answer to that question is certainly 'yes', but Reliance Cup is not just a name. Every product boasts reliable qualities that set them apart from what you'll find with other manufacturers:
Clarity – All Reliance and ReLeaf plastic cups are made with crystal-clear plastics. Instead of the foggy, translucent appearance found in lower quality plastic cups, PET and PLA plastics offer a transparent view into every beverage. This clarity is especially important for businesses like cafes, smoothie bars, and creameries, whose colorful refreshments will look even more appetizing. These plastic cups are also perfect for custom printing, allowing for detailed and intricate logos and designs that capture every customer's attention.
Weight – Both paper and plastic cups made by Reliance Cup are very lightweight, which makes enjoying any beverage more convenient. Most importantly, though, lightweight material cuts down on waste – something that's become increasingly important over the years. As humanity continues to invest in products that help to preserve our planet, less is more – particularly when Reliance PET and PLA plastic cups are recyclable and biodegradable, respectively.
Design Capabilities – Perhaps the most notable aspect of Reliance products is their design capacity. At Your Brand Cafe, we believe there's a unique style for every business and Reliance Cup provides the perfect canvas for exploring and establishing brand identities. Both the paper and plastic cup lines can be printed with full-color, full wrap designs that are sure to turn heads, and with a strong selection of lids, straws, and other cup accessories, businesses can transform cup designs into mobile advertisements for their brands.
Consistency – Last but certainly not least, Reliance Cup equips its customers with highly consistent products. Whether you order one box or one hundred, you can trust that every cup will be the same size, shape, and material. For one, this ensures that customers avoid frustrating issues that are out of their control, like leaky cups or spills caused by subpar lids. Secondly, quality products are a reflection of a company's professionalism and care. Handing out low quality drinkware to clients or customers will get their attention – and not in a good way!
Upcoming Endeavors
As Reliance Cup continues to grow, there are multiple exciting new ventures on the horizon. Over the next few years, the company plans to launch several new initiatives that will help it serve its customers even better.
In the near term, the company is working on two products to include under the ReLeaf brand. One of these is a backyard compostable paper cup. While compostable cups are a terrific eco-friendly choice for businesses, they only break down efficiently in official composting facilities. With the backyard compostable cup, businesses will be able to dispose of these cups far more easily and without the potential hassle of taking extra trips to a composting facility across town.
The other ReLeaf product is the biodegradable hot cup lid. While standard hot cup lids are safely recyclable, this eco-friendly option will break down naturally even in regular trash cans. Best of all, it will feature the same firm grip around cup rims that is featured on other Reliance lids.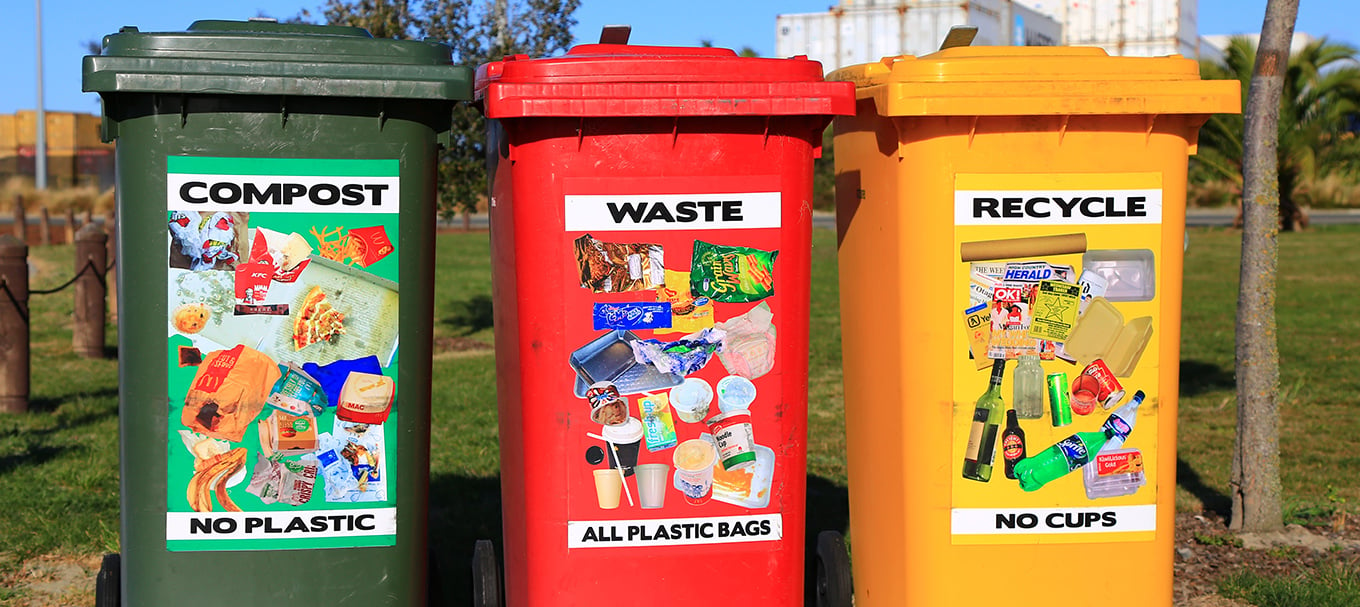 Additionally, Reliance Cup is actively looking to expand its services, as well as its workforce. First, they plan to acquire more assets within the United States in order to produce even more domestically. Not only will this smooth out supply chain issues that have resulted from the COVID-19 pandemic, it will also help hire more employees here at home. Reliance is also planning to expand distribution into the western United States by 2024, helping customers in those regions receive quicker service.
If you're a foodservice business or a cup distributor and are interested in trying out Reliance Cup products, we encourage you to contact them today! They will help you find the perfect products to both match your business needs and support your brand's professional reputation. For more information, call (678) 212-5569 or send them a message at www.reliancecup.com/contact-us.
Contact us to speak with a customer solutions member