Starting your cafe is a proud milestone that kicks off an exciting journey in business. You have the opportunity to be your own brand and make a profit. You also add to an industry that's already booming with growth for the future with
expected 6% growth
over the next five years. However, even though we are looking at a higher demand for coffee related products, there are challenges ahead.
You should always embrace the tough times, even if your cafe isn't as successful as you'd hoped so far. The good news is that every time you experiment, you learn valuable business lessons that will help you out in the long run. Today, we are breaking down three reasons why your cafe may not be successful yet and offer some potential solutions to your problems.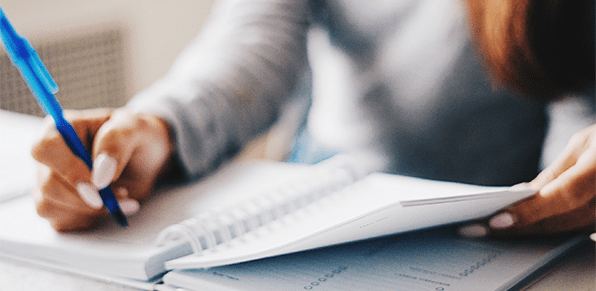 Failure to prepare is a culprit that could haunt any business no matter what industry it's in. If you don't prepare with avid research, you'll likely join the many other businesses who fail. Around 60% of businesses fail within their first year.
More than 80% fail before reaching their 5th anniversary.
While you shouldn't be discouraged, you can use this statistic as motivation to prepare the right way.
The Problem
There's plenty of mistakes you could make right after starting. Getting locked into a bad real estate deal with high expenses and investing in bad equipment are common. Establishing a poor culture and a staff without proper training is also possible. Many cafe owners cut short their time spent on research and would rather wing it. In return, this leads to mistakes that are harder to reverse in the short-term. Your preparation is critical for success.
The Solution
Many cafe owners jump right into the business and would rather learn things the hard way. But why make impulsive business decisions when there are all kinds of free resources available? Read books made directly from coffee shop owners who talk about valuable lessons. There are YouTube vlogs with entrepreneurs entering the coffee business who give away free knowledge. In addition, there are countless real estate information blogs that talk about locking in a good deal for your shop.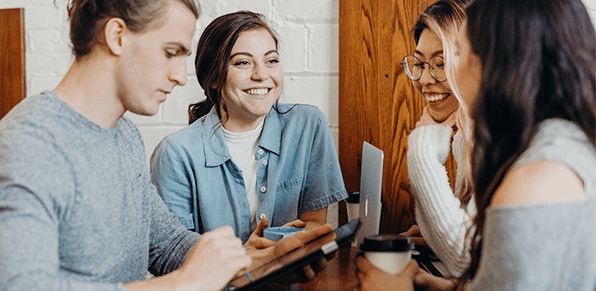 2. Non-Established Concept
Every coffee shop needs to have a concept going into the business. The business concept is an idea or a vision behind your entire brand! There's a good reason why your concept should sit behind the value of a customer. Cafes are especially important because of the connection you establish with your customers. You're creating an entire experience for customers and your concept should be in writing.
The Problem
Cafes scramble around and figure things out as they go without a written plan. What's the idea for your coffee shop? Soon enough the business loses focus and doesn't have an established idea as things change. This could cause confusion with employees during training and result in failed execution on ideas. Ultimately, not having a defined business concept leads to a lack of success.
The Solution
Start with writing down a business description of what your cafe represents. A successful cafe should describe how they stand out from the competition. You can follow this description by writing down your core products. Is it your signature flavor option? Your amazing vegan lunch menu? Establish what the staples of your business are. Next, write down your target market. Who is your ideal customer? This is how you can make accurate marketing campaigns that target people who are actually interested in your cafe.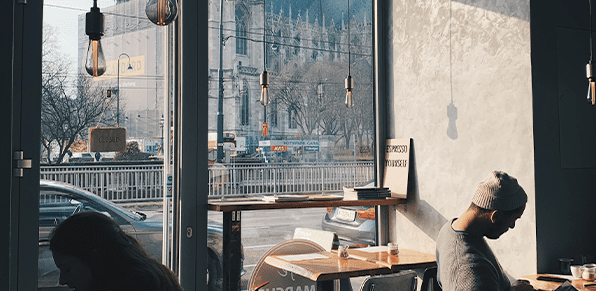 The socialization and atmosphere of a cafe often gets overlooked. Just look at what Starbucks has done during their rise to the top of the coffee industry. They focused on creating a one of a kind atmosphere for the customer experience despite being a corporation with over 15,000 outlets. Starbucks knew that having no music and no chairs would reduce the comfort of their establishments. It takes away from the atmosphere and could even drive people away.
The Problem
If you don't have a good atmosphere for your cafe, it takes away from your success. Customers aren't as motivated to relax and stay longer inside. Chances are that you have potential customers that want to socialize or work, spending hours at a time inside your cafe. People are looking for a great and familiar atmosphere where they feel like they are at home. This means you could be losing multiple sales everyday from a single customer. Not to mention you're not building a loyal base of customers.
The Solution
Your design needs to have colors associated with your brand that make people feel like home. Your lighting is best when it's dim to simulate a cozy feeling rather than energetic. However, aesthetic appeal isn't everything. Create a fresh coffee aroma with hints of vanilla to really set the tone. You can also play laid back music to improve your overall vibe. Don't sleep on having branded items either. Consider using custom uniforms for employees along with custom drinkware. Furniture is a good branding tool to make people feel comfortable and really string your design together.
Having a cafe is an exciting journey that gives you the power of being an entrepreneur. You have the potential to turn your coffee shop into whatever you want it to be. However, there is important work to be done along the way. If you are hanging in there and haven't found success yet, you can still turn it around. Some keys for a successful coffee shop take careful planning, but with careful preparation, a clear business concept, and a focus on atmosphere, you'll be sure to make progress.