Your Brand Cafe wishes you a happy Earth Day! Here's how you can enhance your business and better our planet with zero-waste strategies and products.
Earth Day was established in 1970 as a way of raising awareness for environmental issues on our planet. Every year on April 22, we celebrate Earth Day by recognizing how important it is to protect our planet and by being more mindful about conservation efforts.
Business owners have the opportunity to do better for our planet by rethinking their strategies. It starts with refusing to produce waste in large quantities and reducing the emission of harmful toxins during business operations. After that, your company can update its business practices to be more eco-friendly. Here are a few ideas to consider for this year's Earth Day:
Launch a Recycling Program
With just a few steps and some dedication, you can launch a recycling program for your business to start making a great contribution for Earth Day. Recycling starts by sorting the easy items. Cardboard and plastics are easily identifiable as you can set up containers for specific materials. Encourage your staff and customers to use the bins and you can offer a special discount for turning in recyclable items.
One large hurdle with recycling is distinguishing which items are waste and which ones belong in recycling. As you contribute to Earth Day this year, consider investing in clear visuals around your establishment. Make sure the graphics give examples of which items belong where. Items that are commonly placed in recycling when they shouldn't be include:
Napkins
Paper towels
Plastic bags
Cardboard boxes
Receipts
These types of items are not created equal and have to be handled differently. The best way to recycle is to place each item in the appropriate bin for processing. By utilizing graphics, your customers will get a descriptive idea of how to take action for Earth Day.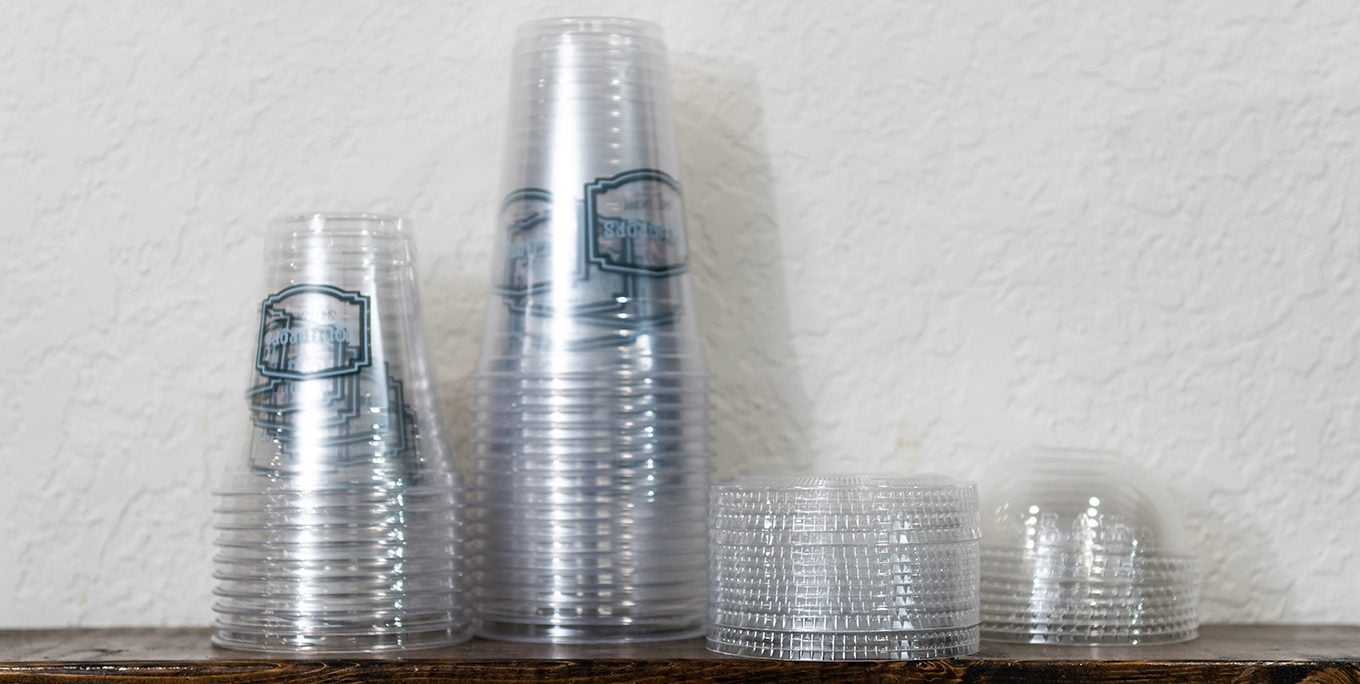 Investing in Eco-Friendly Inventory
If your brand is considering making a difference for the environment, start thinking about your core inventory. Making the switch to biodegradable inventory has a variety of benefits for your business.
As customers become more conscious of environmental issues, demand for biodegradable and compostable products will continue to increase. Incorporating eco-friendly plastics is a great way to expand your customer base. You'll show others that you're invested in making a difference, and in return, customers will identify with your brand even more.
Eco-Friendly Plastic Cups
Common cups that hold your beverages have harmful plastic materials that take long periods of time to break down. You can opt for eco-friendly plastic cups instead which still have a clear appearance and sturdiness, but are compostable.
Eco-friendly cold cups are allergen-free and are even safe for the freezer. In addition, you can also utilize eco hot cups for your coffee selection. By using a combination of these cups, you can reduce your carbon footprint and keep the planet safe without hindering regular business operations.
Every cup needs a tight-fitting lid on top, but we often forget about millions of traditional plastic lids that get tossed in the garbage. Plastic materials are incinerated in landfills, which omit harmful toxins and create air pollution. By switching to eco-friendly lids, you can make a difference and improve the environment.
Eco-friendly lids produce fewer greenhouse gas emissions and are made out of renewable materials that break down safely during composting. They are also versatile in that they fit several cup sizes just like a traditional lid, which can make filling your inventory easier.
Eco-Friendly Plastic Straws
Traditional plastic straws are so small that they don't properly get sorted and filtered once thrown away. They are one of the hardest items to recycle which means plastic straws end up in landfills and the ocean. When we think about the millions of tons of straws that are used every month, they pollute the environment drastically.
Eco-friendly plastic straws are a top solution for several reasons. Not only are they cost-effective, but they have a lifespan of less than two years. The compostable nature of eco-friendly plastic straws is far better for the environment than traditional ones that can linger for decades as pollution.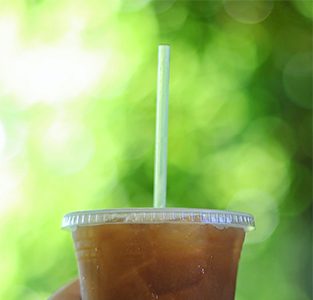 The team at Your Brand Cafe wishes you a Happy Earth Day and is dedicated to providing you with the latest resources about the best business practices in the cafe industry. This Earth Day, what matters most is that you're conscious of how you conduct business and understand that our operations combined have large-scale effects on our planet. If you go out there and make even small contributions, we can continue to clean up standard business practices and work towards optimal efficiency.