Whether it's a café, coffeehouse, brewery, church, or quick-serve restaurant, having that strong brand presence is crucial for success.
It's more important than ever before in this day and age, where most consumers are quick to make snap decisions. Imagine a busy street filled with a variety of shops, all offering similar products and services. You'll most likely walk right past them without giving them a second glance. Now picture a different street lined with well-known, successful businesses that are easily recognized by their strong brand identity. Which one do you think will draw the most customers?
You guessed it – customers are more likely to do business with companies with a strong brand presence. Quality branding informs customers that your business is legitimate and successful. Perhaps most importantly, it also helps build trust with potential customers and makes them feel more comfortable in their purchasing decisions.
You might be wondering what exactly a strong brand identity entails. It's more than just a logo and color scheme; it's the message that your business conveys to consumers, both through your advertising and in person when people walk into your shop or restaurant. That being said, here are 7 reasons why your business needs a strong brand presence:
1. Establish Trust With Potential Customers
It's no secret that today's consumers are more skeptical than ever before when it comes to purchasing decisions. With so many businesses out there competing for their attention, customers want proof that they can trust you and your products or services. A strong brand presence helps build trust by making potential customers feel comfortable in your business and confident in the quality of your products or services.
Creating a strong brand presence goes beyond having a well-designed logo and matching color scheme. It's about delivering your message clearly to potential customers, so they know what your business is all about and why they should choose you over the competition. This can be done through advertising campaigns, promotional materials, and even in person when customers enter your store or restaurant.
At Your Brand Cafe, we specialize in customizable products that help businesses of all sizes build a strong brand presence. Having disposable coffee cups, custom tumblers, or custom printed apparel featuring your company logo lets customers know that you take pride in your brand and care about representing it well. Whether you're a café, coffeehouse, brewery, church, or restaurant, our products help build trust and loyalty among your customers – something crucial for long-term success in today's competitive landscape.
2. Stand Out From the Competition
Standing out in today's crowded marketplace is no easy feat, and having a strong brand presence is one way to do it. When customers see your logo or brand name, they immediately feel more comfortable purchasing from you because they know that you are a trusted and legitimate company. This sense of trust goes a long way towards converting new customers into loyal brand advocates.
In a busy city street filled with similar shops, it's crucial to have something that sets you apart from the rest. This is where your branding comes in. With a standout logo, catchphrase, and color scheme, you can inform customers of your unique and professional quality, which makes them more likely to trust your business over the others.
Most importantly, it helps build your reputation as a leading brand in your industry and keeps you top-of-mind when potential customers are looking to make a purchase. Whether it's through targeted ads, social media campaigns, or word-of-mouth recommendations from existing customers, a strong brand presence is crucial for success.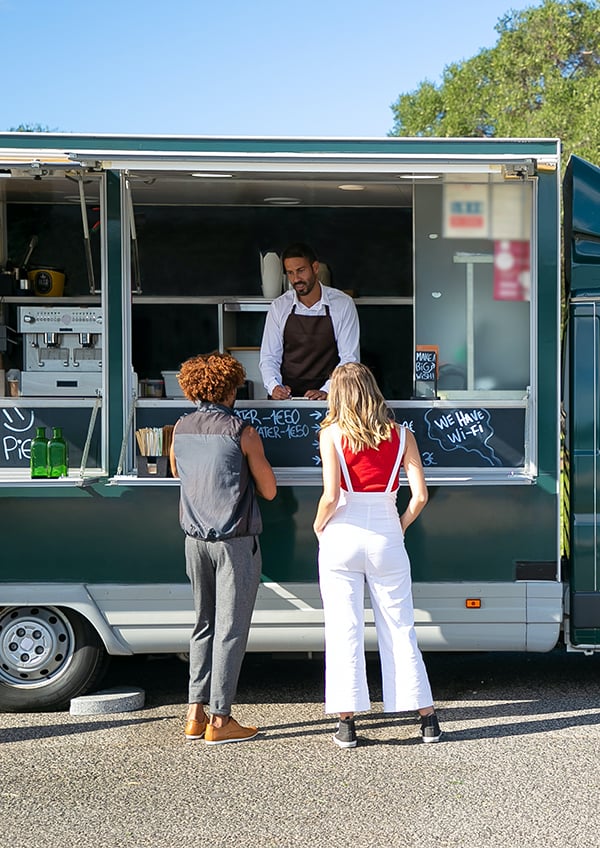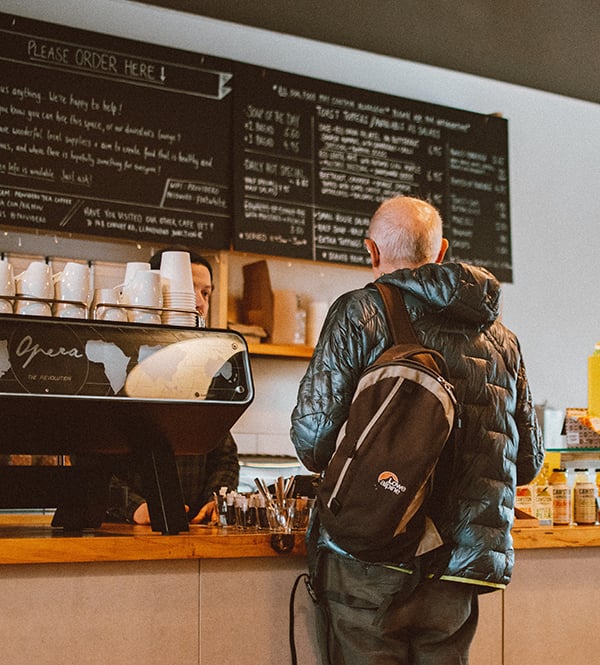 3. Build Loyalty Among Your Existing Customers
When people see that same logo or catchphrase regularly, it creates a sense of familiarity and belonging. This in turn inspires loyalty among your current customer base, who are more likely to continue buying from you and recommend you to their friends.
It's like having a shared connection with your customers, which makes them feel valued and appreciated. This can be especially important for small companies that rely on repeat business from their existing customer base to stay afloat.
At Your Brand Cafe, we believe that one of the best ways to build loyalty among customers is through the use of promotional products like branded mugs, cups, and other items. Whether you're a coffee shop or a local bakery, having branded products that your customers can use every day is an easy way to build brand recognition and customer loyalty.
4. Win Over New Customers
A strong brand presence is absolutely essential for attracting new customers. From carefully crafted marketing campaigns to targeted ads, there are many ways to reach potential customers and let them know about your business. And if you have a clear and consistent message that resonates with your target market, you're far more likely to win over those new customers than your competitors.
Running an effective marketing campaign is easier when you have a strong brand presence. With a recognizable logo, recognizable color scheme, or customizable products, you can create a cohesive presence across all of your marketing channels. For instance, you can offer holiday custom coffee cups during the holiday season, and then create targeted social media ads that feature your brand to promote them. This gives potential customers a glimpse of who you are and what you have to offer, helping turn them into loyal customers in the process.
5. Greater Visibility for Your Business
When you advertise online or in print, you want to be sure that your ads are seen by as many people as possible. Whether it's a catchy slogan on a billboard or an enticing offer on social media, having a strong brand presence can help make this possible. You can never go wrong with a recognizable logo or design elements that make you stand out from the crowd.
6. A Strong Brand Presence Helps Increase Sales
When potential customers know that they can trust you, they're more likely to buy from you. Furthermore, having a well-known brand identity makes it easier for people to remember when the next sale is or what your business has to offer, which helps drive profits and increase revenue.
7. Small Business Branding is Crucial to Boost Customer Engagement
Customers today want to feel connected and engaged with the brands they interact with. Having a strong brand presence helps make that possible, whether it's through customer reviews, social media comments, or special offers for loyal customers. By keeping your business top-of-mind among your existing customer base and potential new clients alike, you can boost sales and increase engagement over time.
Branding for Small Business Made Simple
In short, there are many benefits to investing in a strong brand presence for your business. Whether you're looking to build trust with potential customers, set yourself apart from the competition, or improve sales and profits in the long term, it's worth investing in a well-thought-out branding strategy that fits your business needs. At Your Brand Cafe, we can help you develop a strong brand identity that will set your business apart from the rest and drive sales and profits for years to come.