Whether your restaurant looks extravagant from the inside out or if you have a 5 star menu, it doesn't matter if you don't have excellent customer service. Customer service is the most critical aspect of running a successful restaurant. It's an industry that requires reliability and gives customers a reason to come back. Furthermore, your most loyal customers will quickly boost your reputation by sharing their positive experience with their friends, family, and colleagues!
Why Customer Service Matters For Restaurants
The restaurant industry is competitive and there's no shortage of places to eat in a majority of locations. However, each restaurant is different, including their quality of customer service. It takes extra time, effort, and resources to deliver a remarkable customer experience each time patrons visit your restaurant. Even though it's a challenge, it's going to
help you stand out
and reinforce the positive qualities of your brand.
Customer service encourages positive recommendations through word of mouth. However, with most people searching online for reviews, customer service encourages that too! In fact, 90% of consumers check online reviews before visiting a business. Your customer service is a first impression before they even set foot inside of your restaurant. It's going to drive loyalty as they know what they are getting each time they visit.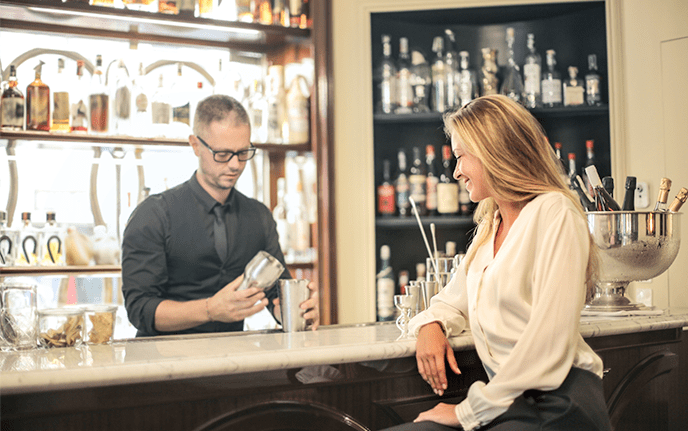 Respecting the opinions of your customers and hearing their voice is the first essential key to customer service. Your customers want to resonate and connect with your brand. They do this by expressing how your restaurant makes them feel.
Maybe the special Mother's Day food items were a hit and customers loved the menu. Maybe Happy Hour deals are the reason why employees across the street are regularly meeting up together at your restaurant. This is positive feedback where you and your staff should be open to customer suggestions and ideas. You could even consider asking open-ended questions on social media captions or opening a suggestions page on your website for more engagement.
On the flip side, your staff has to be able to handle negative feedback and customer complaints. Something is bound to go wrong in the fast-paced environment of a restaurant. The essential part here is to acknowledge your mistakes and make it right for the customer. Be prepared to offer a replacement meal, drink, or a voucher in case customers are not satisfied. If the situation isn't corrected, they probably won't be coming back.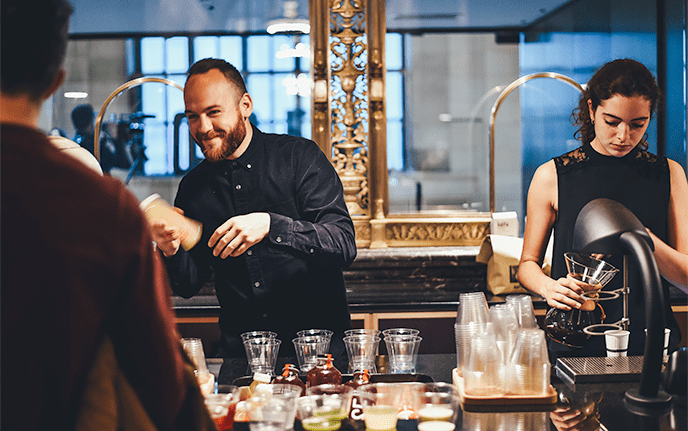 Showing your customers appreciation for their business is important for customer service, but it's often overlooked. The restaurant business moves fast, with lots of establishments focused on flipping tables and making the sale. But how many customers have a decent experience yet don't feel valued? Your staff should practice gratitude towards customers by asking if they've ever visited your restaurant before. It opens the door for a warm welcome if they are a first-time customer and builds an emotional connection. Furthermore, your servers can walk them through the menu, specials, and the general layout of your establishment.
It wouldn't be about loyalty if you don't thank your existing customers too, right? Your regular customers have a better understanding of your brand and are probably more engaged with your restaurant. They follow you on social media, sign up for email newsletters, and register for that new rewards program you've introduced. Here's your chance to appreciate them too. Create discounts for their birthdays and offer them promotions. Invite them to tasting or holiday events with exclusive benefits. Get creative and show your gratitude to your customers!
Your restaurant should be attentive to your customers no matter what. Sometimes unpredictable things happen in the restaurant industry, but you should try to minimize the impact that it has on your customer service. People are generally understanding if you show that you care and communicate. Maybe a customer customized their burger and your server wrote it down incorrectly. Alternatively, perhaps the bar is packed, which is backing up drink orders at the tables. Be attentive, read their body language, and let them know what is happening behind the scenes before correcting the issue.
Tiny details matter even if there isn't anything wrong at the moment. Train your staff on the small things that take minimal effort but go a long way. For instance, servers could bring extra napkins or wet wipes paired with a messy appetizer such as nachos or wings. Servers could also refill water glasses or coffee mugs on the spot instead of asking, going back, and finally refilling. As a customer service essential, being attentive is yet another expression of showing your customers that you care.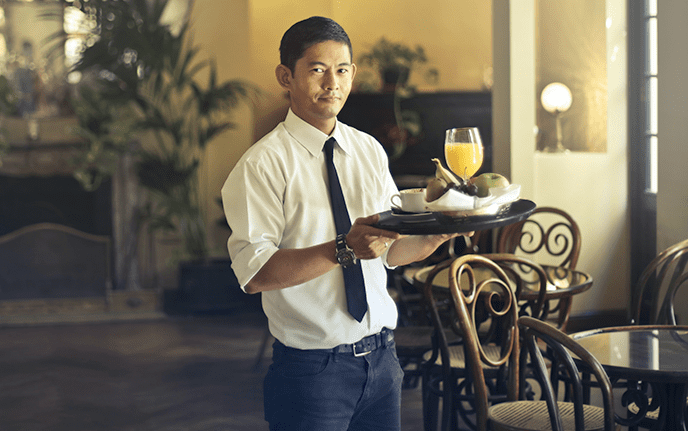 Searching for tools and solutions for your growing business?
YBC Plus is a service that provides sourcing and distribution for your custom printed food service products and merchandise. Whereas Your Brand Cafe helps you design and create branded products that build awareness for your business, YBC Plus helps you supply multiple store locations with these products through an efficient and convenient centralized network. It's the next step in our process of helping independent businesses grow and prosper! Click here for a free consultation.