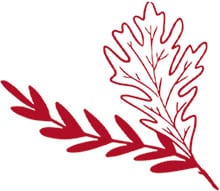 At the end of 2015, Starbucks released their annual Christmas coffee cup with a slight change from previous years. Rather than being decorated with all of the trappings of the holiday season, the red cup that Starbucks unveiled featured the company logo and nothing else. Feeling that Christmas should be more clearly honored on holiday products, many people took offense to the new seasonal launch. The resulting media controversy – known then by some critics as "The War On Christmas" – took pop culture by storm and kept Starbucks in the headlines for weeks.
Whatever the controversy may or may not have been, Starbucks certainly didn't see anything negative reflected in their sales numbers. In fact, they finished 2015 with an 11 percent increase in profits from the year prior. A few years later in 2018, Starbucks released a reusable version of this red holiday cup that gave

customers a 50 cent discount on coffee orders for a limited time. Available for purchase on only one day, the cups sold out by noon in some locations and caused a commotion on Twitter. Needless to say, customers were really enthusiastic about these holiday cups.
Let's be clear: this does not mean that you should be looking for ways to antagonize your customers. It does, however, speak to why you should be decorating your drinkware for the holidays if you aren't already. Whether they are celebrating any number of winter traditions like Christmas and Hanukkah or just gathering with friends around a warm fireplace, people cherish the holiday season and the positivity that comes with it. They also cherish the warm and satisfying beverages that compliment the cold winter weather, so serving them their favorite drinks in genuinely festive cups can help you develop a loyal customer base.
"Seasonal cups and coffee sleeves provide a simple and festive way for my business to celebrate the holidays while serving our customers," said Lisa Umansky of Polka Dot Poundcake, located in New York. "People certainly notice when we swap out our coffee sleeves with new holiday designs. It's even inspired us to possibly create our own seasonal graphics in the future."
Polka Dot Poundcake is certainly not alone in that regard. The transition from using Christmas design templates to creating original holiday graphics is a move employed by many growing businesses. Beca House, a coffee house in Upper Sandusky, Ohio, has been creating their own Christmas designs for years. The popular shop takes a unique approach to determining the best of their artistic options.
"We have a graphic designer that we have worked with for years. We allow him the complete freedom to design any ideas with every tool in his arsenal," explains Beca House owner Steve Jackson.  "He comes up with several designs and we vote among our team members on the two favorites."
By utilizing an employee vote on the eventual holiday cup designs, Beca House builds a fun sense of camaraderie within the company. At the same time, the designs serve to broadcast the personality and shared values of the brand to every customer they serve. Once customers have left the shop with their drink in hand, the power of

social media helps to rapidly spread awareness for these cups and the Beca House brand as a whole.