So you've noticed that the cafe down the street from yours is the place to be. It makes no sense. You sell the same things, you put on your best smile, and your shop looks great! What do they have that you don't have?
Well, in short – social media.
When
84% of people
are more influenced by reviews and online comments than by their own friends' recommendations, having an intentional and effective digital strategy is essential to your restaurant or bar. Moreover, window shopping or cafe hopping is no longer a thing. Sure, your attractive storefront may allure some walk-ins, but it won't have the same effect as creating a stellar online presence.
If you're making waves online, you're guaranteed to broaden your horizons and reach the shores of previously untapped customers. Both large and small cafes alike are creating their sales-driving empires on social media.
Since not having an online presence is no longer acceptable in the digital era, it's time to learn how to market your business to the online masses.
1. Complete Your Accounts
Nothing says "I don't really care" as loudly as a half-finished social media or business account. Here's a checklist to help you avoid that look:
A branded image such as a logo or a picture of your team
A concise, catchy, information-dense bio or description – consider adding some emojis.
Contact info (location, phone number, email)
Opening hours
Relevant links
It's hard to build a social media community around incomplete profiles. So, type something into every box and use every feature available!.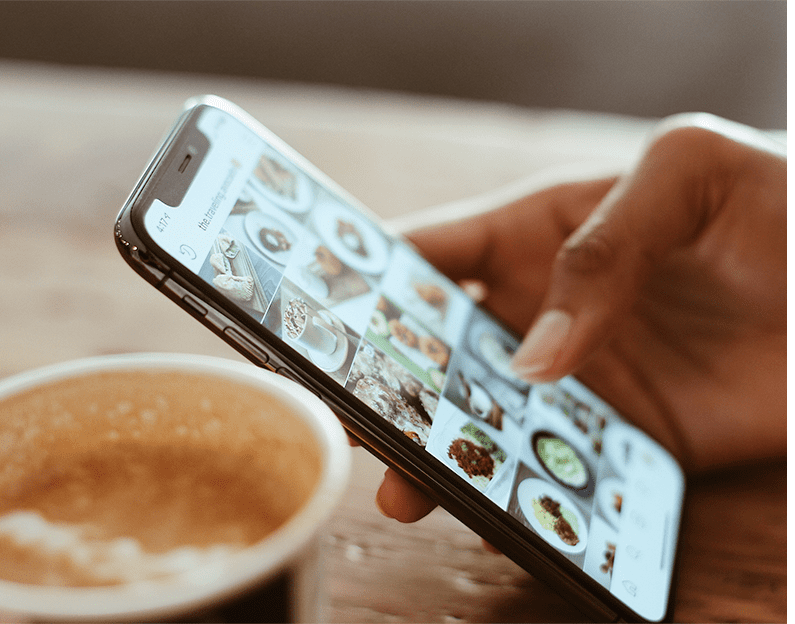 2. Search Engine Optimization (SEO)
Before anything else, you need to make your online presence attractive to social media algorithms.
A big mistake that most brands make is thinking SEO is only applicable to search engines such as Google or Bing. The fact of the matter is that Twitter, Facebook, and Instagram all have their ways of deciding which content should be seen and which content should be kept low in searches.
For
Instagram
, as of now, creating content that people will save is essential. Of course, likes and reposts still count but
saved content
currently holds the most weight. To make sure customers save your content, make it heartfelt and full of personal value. Consider posting quotes related to food or even coffee. Alternatively, cultivate a warm and touching post with a regular customer – tell a story.
On Twitter, SEO is all about retweets and likes. Businesses don't win solely with statements or announcements. On the other hand, talking to your audience will win your attention. Fun jokes and even some memes are permitted on Twitter, so make the most of it!
Facebook SEO revolves around setting up a business profile and completely filling out every available element of the account.
3. Understand Your Customer
No, this doesn't mean you have to take part in 21 questions or perform customer interrogations – demographics will do the trick just fine! In fact, if you already have a social media account for your brand, it's time to check who's following you.
Instagram hosts an analytic tool that allows business account users to track their followers' ages, preferences, and when they're most active on social media. If you know all of this, you know exactly who you're trying to hook with your posts (and the best times to post them!)
If you still haven't made the leap onto social media, you can complete this task by simply observing your regular customers. Are they health conscious in their choices? Do they like to indulge every now and then? Would they be down with the latest trends and hashtags? If so, there's only one thing to do:
4. Tailor Your Posts to Your Target Audience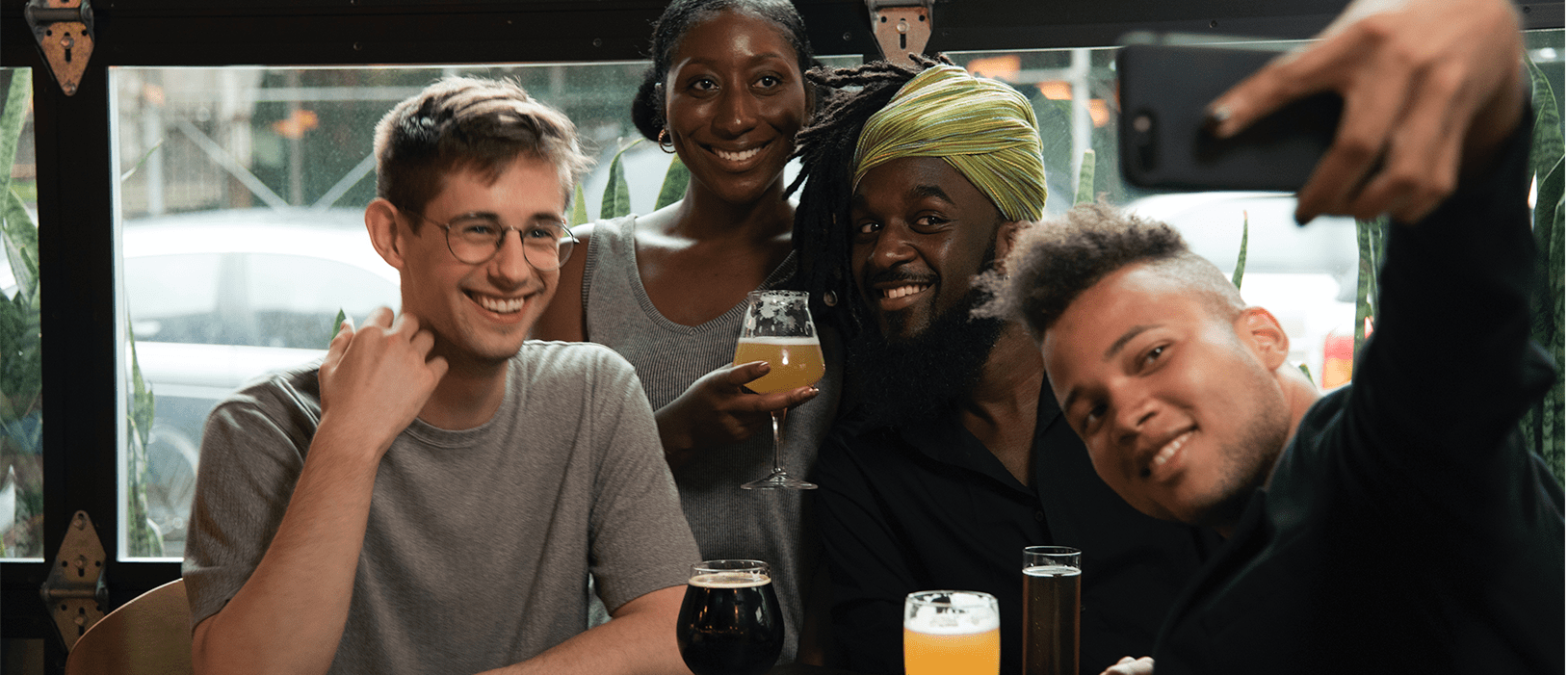 The key to engaging your audience and keeping them hooked is through targeted posts that promote interaction. Before taking on this step, you might want to get a good grasp on your overall brand. You can even consider
rebranding
to suit your target audience.
Marketing and branding have changed from the cut & dry, hands-off days. Customers now want to feel like they're on the same wavelength as the brand they're purchasing from. This change means that brands have to be relatable, in-touch, and transparent about their values and goals.
Here's how you can achieve this simply using some convenient features across various social media platforms:
While it's best to keep your Instagram captions relatively short (and SEO friendly), you can still get conversations going through stories and reels. In fact, Instagram Stories offer some of the best tools for customer engagement.
Post regular stories with a "polling" widget attached is also very effective. This feature is a fantastic method of finding out what your customer base likes and doesn't like. Thinking of adding a pickle sandwich to the menu? Get on Instagram and ask what your followers think about your idea!
You can even go directly to the heart of things by including the "answer box" widget.
While hashtags are the currency of all social media platforms, nowhere do they hold more sway than on Twitter. Why not create a personal brand hashtag and encourage customers to use it? Regular promotions and competitions can help spread your hashtag far and wide while driving traffic to your main page.
Even just using the triad of "delectable food photo, location hashtag, and brand name" can drive hungry locals directly to your doors.
The key is to not use Twitter as a megaphone, which brands too often do. You want users to talk about your brand – so start the conversation!
Facebook ad formats and Pages are designed to capture attention and prompt action. They offer creative flexibility, work across devices, and are built to help you reach your goals.
We've already mentioned food photos, but now we'd like to emphasize that. It's a well-known fact that we eat with our eyes before we eat with anything else.
If your food doesn't look good, people won't want to come to you. Or, if your food isn't out there, how will anyone know if they want to chow down on it? Plus, a few photos of your team or customers wearing your
apparel line
creates a sense of community and "happening" around your brand.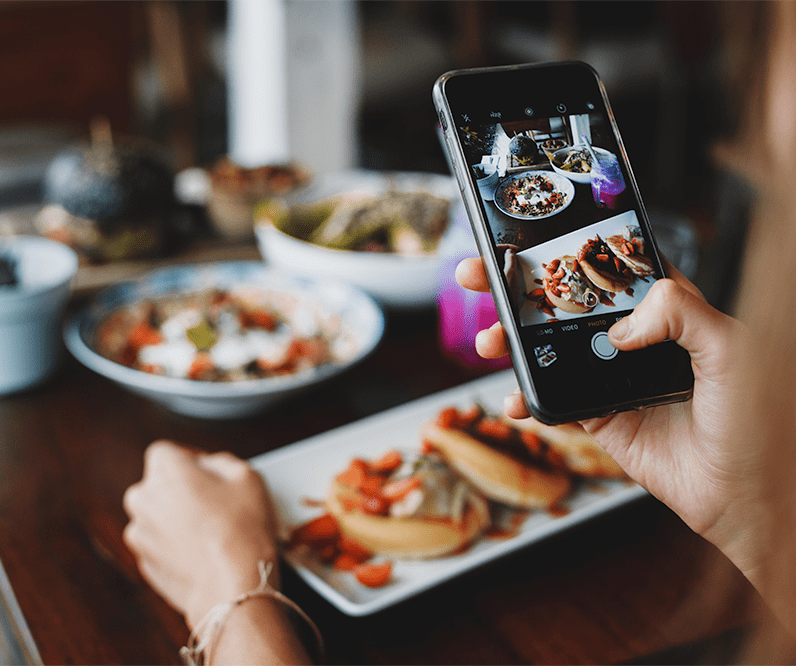 6. Google Business Accounts
These days, reviews make the choice for the customer. Plus, our online average attention span is just short of 8 seconds if the research is to be believed.
So, when we're on the hunt for good food or coffee, we want it fast! If we type "good food near me" into Google, Google Business' listings will be the first thing we see. Here we'll be treated to the best cafes with their reviews, contact information, and location at a glance – exactly what we want.
If your cafe isn't a contender for the top listing spots, it doesn't stand a chance of bringing in busy customers. According to research done by
SagaPixel
, 46% of Google searches have local intent. Furthermore, 86% of people look up a business' location on Google Maps – that's huge.
Since your Google Business Page is essentially how you'll be "findable" and what you'll be judged off of, it's best to fill it out thoroughly.
In an industry as competitive as foodservice, managers can't afford to overlook the power of social media to drive customers through the door. The key to social media marketing in 2021 is simply being seen, being there for customers, and maintaining steady contact through numerous content forms across many platforms.
In short, marketing is now much more personal and should be approached as one might approach a friend (with some added SEO). Over time, you'll be able to cultivate a loyal community of online fans and followers who'll be more than happy to claim your establishment as their favorite.