Playing the Shift: How The End of a Lifelong Dream Led to an Exciting New Opportunity
Everyone likes to be on top of their game. As I read about Shane Buerster's background, I could immediately relate to his story. He dreamed of going pro and went further than most, playing college baseball at Mercer University until the fall of 2015. But having to let go of the game happens to every ballplayer sooner or later. Fortunately, there is plenty of life to be lived after hanging up your cleats, and Shane discovered the next phase of his life in an unlikely place.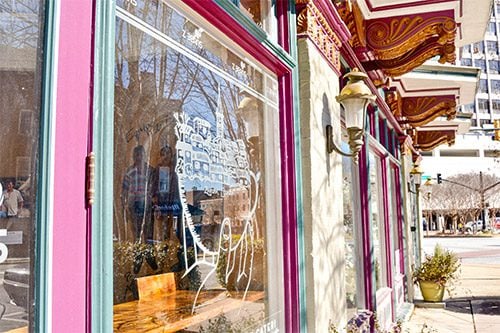 Through an economics program called Mercer on Mission, Shane found himself in Zaruma, Ecuador, where he interviewed and befriended coffee farmers in the El Oro province. One farmer eventually asked him what he thought about starting a coffee business with imported Ecuadorian coffee. He agreed to give it a try and after months of establishing infrastructure and building the necessary connections, Z Beans Coffee shop was officially opened in August of 2017.
"Z Beans is a single-origin, specialty coffee brand that works directly with Ecuadorian farmers and sources through what we call "transparent trade," explained Mary Kathryn Stewart, Z Beans' director of public relations. "This concept entails practicing direct and fair trade as well as maintaining personal relationships with all of our farmers and ensuring that they and their families are cared for, even if it is not in the best interest of the company."
Based out of the Mercer University Innovation Center, the first Z Beans Coffee location allowed him not only to store his coffee beans, but to roast, ground, and package them for sale. Five years after opening, Z Beans has expanded outward from Georgia into cities in Alabama and Kentucky. Currently, the company features eight shops in total that embody what the brand is all about. At the same time, however, each shop is its own unique entity that reflects the community it serves.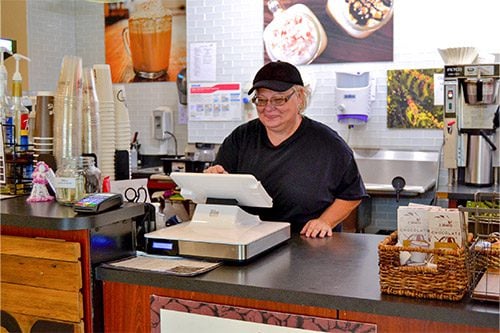 "The location of a shop greatly influences all of these things. A lot of marketing and supply chain research goes into each new location. This is why you will often see a slightly different version of the same Z Beans menu at many of the shops. Comparing our hospital kiosks to standalone shops, for example, the hospitals have to have a more condensed menu to accommodate their smaller size."
Treating each shop as its own distinct branch is one way that Z Beans demonstrates a firm grasp on
brand management and development
. They also know the effect that a memorable logo can have in spreading awareness for their business.
"Having
logo and brand visibility
constantly at the forefront of a customer's mind—as well as potential customers who may just see the image—is crucial to the success of any business. And even though there's no real way to measure the return on investment, the evidence of it is there. When someone across the country calls us to say they saw our logo on a t-shirt and wanted to learn more, that's real. Your Brand Cafe has really helped us to capitalize on that idea."
For more than ten years, Your Brand Cafe has been helping growing businesses like Z Beans increase their brand awareness and stand out from the competition with custom
disposable coffee cups
,
apparel
, and more. Branded cups are a great way to attract attention to a business and Z Beans has found their cups to be very effective at accomplishing this goal.
Another example of their quality branding is seen in their product line. While Z Beans serves a consistent selection of coffee, espressos, and food items, they also create unique beverages to celebrate the communities they serve. In Macon, Georgia, for example, Z Beans created a specialty drink that was sold to benefit a local organization called United in Pink. Available only at the Downtown and Mercer Village shops in Macon, it celebrated the city's annual Cherry Blossom Festival held during the spring.
Z Beans Coffee has also expanded their product line to include chocolates and teas, both of which provide additional support to the farmers in Ecuador. In addition, one of the tea flavors, Coffee Cherry Tea, is served in a reusable bottle. In fact, customers often return them to the shops directly when they are done with them. Z Beans even offers private labeling for their products as a way to better serve their wholesale customers. The company sees it as a small business alliance that has helped to develop relationships in numerous communities.
Much like during his baseball days, Shane knows that teamwork and the development of a strong company culture have been critical to Z Beans' sustained success. Although he never got to play underneath the lights of a Major League stadium, he learned that failure is often a better teacher than success. He also knows that perspective can come not only from experience, but from the people around you.
"Every employee, from upper level marketers to baristas on the frontline, is allowed to offer input and criticisms, even if that means telling Shane directly that they feel we are doing something wrong," said Stewart. "Furthermore, we are all encouraged to come up with new ideas. There is absolutely no shame in making a mistake. The company culture emphasizes learning from failures and supporting teammates in order to constantly move forward."