Marketing is always a key component of success for any brand. Due to a new shift in marketing that has taken place over the past decade, we've seen brands go from ads in the newspaper, TV commercials, and business cards, to more digital methods. Fortunately for the latter, these marketing tactics allow businesses to operate on a much lower budget.
If you're a coffee shop owner, you have the power to market your brand creatively with low-cost strategies. There's also other businesses and brands out there eager to collaborate with you. Read more to find out how you can market your brand on a shoestring budget.
It's best to double down on a couple of platforms in order to create a strong community efficiently. You have a bunch of
social media
platforms to choose from such as:
Facebook
Snapchat
Instagram
Linkedin
Twitter
TikTok
Reddit
Facebook is a popular low-budget choice for cafes because it gives customers a snapshot of what your brand is about. You can provide your business hours, link a phone number, and even hold customer reviews. Consistently post what your store looks like on the inside and out. Use high quality photos of your product line and introduce your menu for easy accessibility.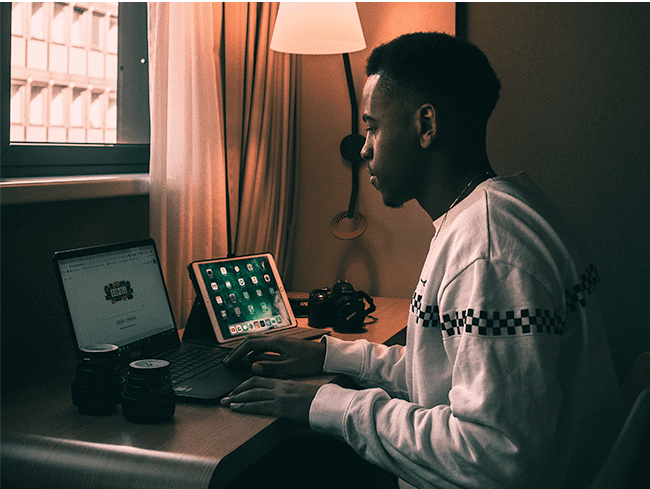 Reddit has "Ask Me Anything" sessions where you could do questions and answers with other people. It would look something like, "I'm a small cafe shop owner who has been in the industry for three years, AMA". This is tremendous for connecting with others on social media and funneling new people into your business content. People love free information!
Giveaways are great for letting customers market your cafe brand for you. They are also engaging and help your brand build loyal relationships through customer interactions. After all, who doesn't love free stuff? All it takes from you is creative planning ahead of time.
Make your giveaway
rules, define your prize, and don't forget to get insights on your data.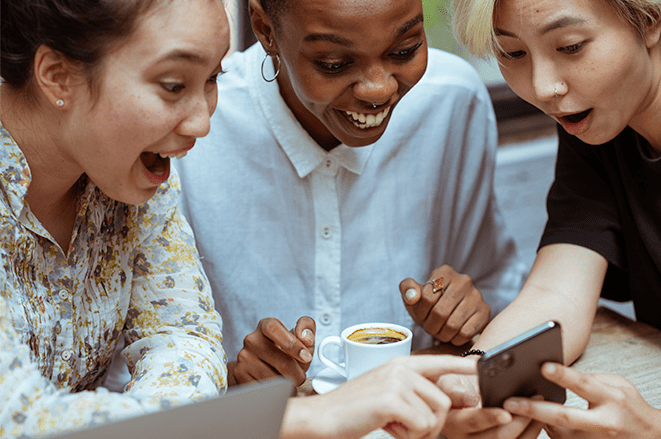 For example, let's rally back to our social media methods. You can combine social media with a giveaway by interacting with the coffee community on Instagram. You could also encourage your customers to take photos of your drinks and use a branded hashtag. People love a good reward, so perhaps incentivize your customers with the opportunity to win a gift card in a giveaway challenge if they participate. Remember too, that you can give customers free samples of your new drinks. This will help you get feedback directly from your loyal customers who are happy to try your products first.
Get Involved with your Community
The coffee community is a strong base of people who are passionate when it comes to the ins and outs of the subject. Coffee and cafes are a delight for all kinds of people, including remote workers, travelers, or just local customers. That's why you should always
be involved within your community
. It's about boosting your engagement and making positive experiences for the people around you.
If you want a low-budget way of marketing your brand, you could get creative in a few different ways. First, pay attention to holidays such as National Coffee Day and Earth Day. Offer discounts and coupons for customers on these specific days.
For instance, by celebrating Earth Day, you have the opportunity to tap into a new customer base. You can tell customers to use a hashtag for your business while they post themselves cleaning up the planet on Earth Day. In return, give a free coffee for their generosity. You're making a positive contribution to the community!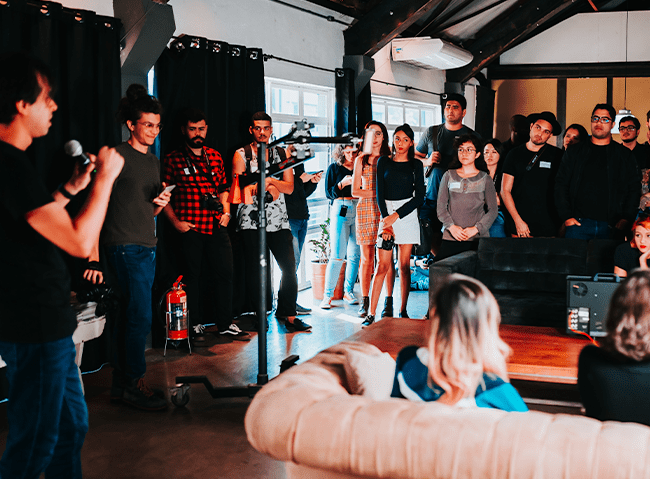 You can also create a public event for your cafe brand. Offer to do a public tasting event or a virtual tour of your business. Welcome your customers in and allow them to engage with your brand. Unveil new specials on your menu or even a competition for customers.
Collaborate with Other Local Businesses
Even though you may think other businesses are your competition, they could be a valuable asset. Not to mention, you don't have to just direct competitors. There are all kinds of local businesses that could enhance your customer's experience. For coffee shops you could team up with a local bakery to provide a special menu. It doesn't even take a large commitment!
Experiment with a week-long promotion where you cross-sell baked goods such as cookies and pastries. The bakery could do the same with your products or simply promote your collaborative marketing campaign. You are attracting new customers, but it's also budget-friendly marketing.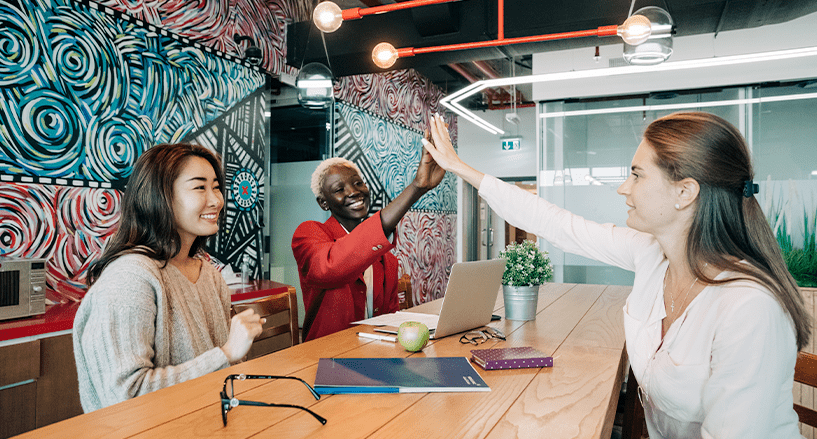 Collaboration with local businesses doesn't stop with cross-selling products. Try teaming up with three or four other local businesses and putting on a local public event. Have an event in an outdoor area or even virtually. Think outside the box and consider local businesses such as flower shops, printing companies, gift shops, and food trucks to put on a real show for the people. It's a ton of low-budget cross marketing for your band.
Keeping your marketing strategy budget-friendly doesn't have to be complicated. In fact, it usually is more simple and organic. You can attract customers to your cafe brand using low-budget marketing tactics with a splash of creativity. Many businesses are already jumping on the opportunity to market their business organically. Social media, giveaways, and collaborations are all wonderful ways you can increase awareness of your brand. With a little experimentation, there is no doubt you can find success at your coffee shop without breaking the bank.