Fall is not only a season of changing colors and falling leaves; it's a canvas for businesses to reimagine their identity and connect with their audience through the allure of stylish and functional apparel. As the air turns crisper and leaves carpet the ground, the opportunity to redefine your brand's presence emerges like a breath of fresh autumn air with these custom apparel ideas. In this blog post, we'll be your guide through the rich tapestry of fall fashion, unveiling five compelling apparel ideas that not only elevate your employees' wardrobe but also beckon to be embraced as coveted branded apparel for your customers.
From the practical allure of tote bags to the cozy comfort of hoodies, the trendy statement of beanies, and the casual sophistication of crew necks, we'll discuss the details of each item, exploring the nuances of materials, qualities, and the transformative power of branding. As the leaves change, so too can your brand's narrative, so let's uncover how strategically incorporating your custom products into these fall essentials can be the catalyst for a season of heightened brand awareness and increased profitability.
1. Tote Bags: The Stylish and Eco-Friendly Statement
Tote bags are versatile accessories that blend style with functionality, making them a must-have for any fall wardrobe. From a business perspective, they are an excellent canvas for showcasing your brand and values. Investing in high-quality tote bags for your employees and customers can serve multiple purposes.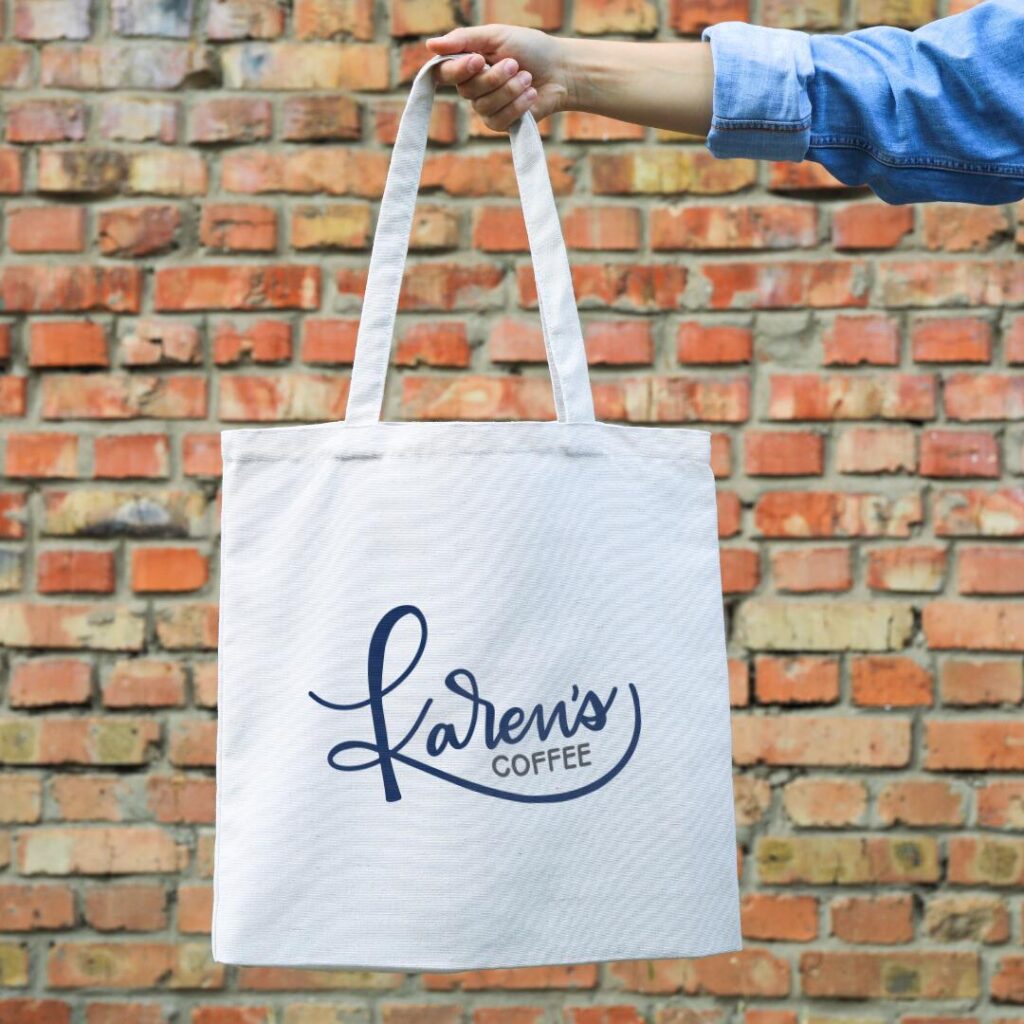 Opt for durable stitching and reinforced handles to ensure your tote bags can withstand the wear and tear of daily use. A well-constructed tote bag not only serves as a reliable accessory but also reflects positively on your brand's commitment to quality. At Your Brand Cafe we carry 100% Cotton Liberty Branson Tote Bags that are both comfortable and stylish. The cotton design makes these bags not only soft and durable, but also easy to keep clean. Also check out our OAD Small Canvas Tote Bags for a smaller size reusable bag option. Whichever bag you choose, your business logo will look stunning as your customers and employees flaunt it all around!
Tote bags provide ample space for your logo or message, turning them into walking billboards for your brand. Choose a design that resonates with your brand image and values, creating a stylish and functional piece that effortlessly promotes your business. Plus, with our screen-printing capabilities, you'll never have to worry about your design fading or peeling off. The screen-printed graphics will stay sharp and eye-catching even after an occasional trip through the wash and the journeys of life.
2. Hoodies: Cozy Comfort with a Branding Boost
As temperatures drop, hoodies become a staple in everyone's wardrobe. Offering branded hoodies to your customers not only provides them with comfort but also turns them into brand ambassadors during the chilly fall months. Investing in custom business hoodies offers endless opportunities to represent your business and have your branding resonate with potential customers from anywhere!
The key to a successful hoodie lies in the fabric. Opt for a blend that combines warmth with breathability, such as a cotton-polyester mix. Consider our BELLA + CANVAS Sponge Fleece Hoodie for a quality fleece comfort and a soft feel against the skin. Invest in hoodies with reinforced seams and a durable zipper or pullover design. Quality craftsmanship ensures that your hoodies remain a long-lasting and beloved piece of apparel, reinforcing positive associations with your brand.
Hoodies offer a large canvas for branding. Your logo can be prominently displayed on the front or back, turning your employees and customers into walking advertisements. Choose colors that complement your brand identity and resonate with the fall season, creating a cohesive and stylish look.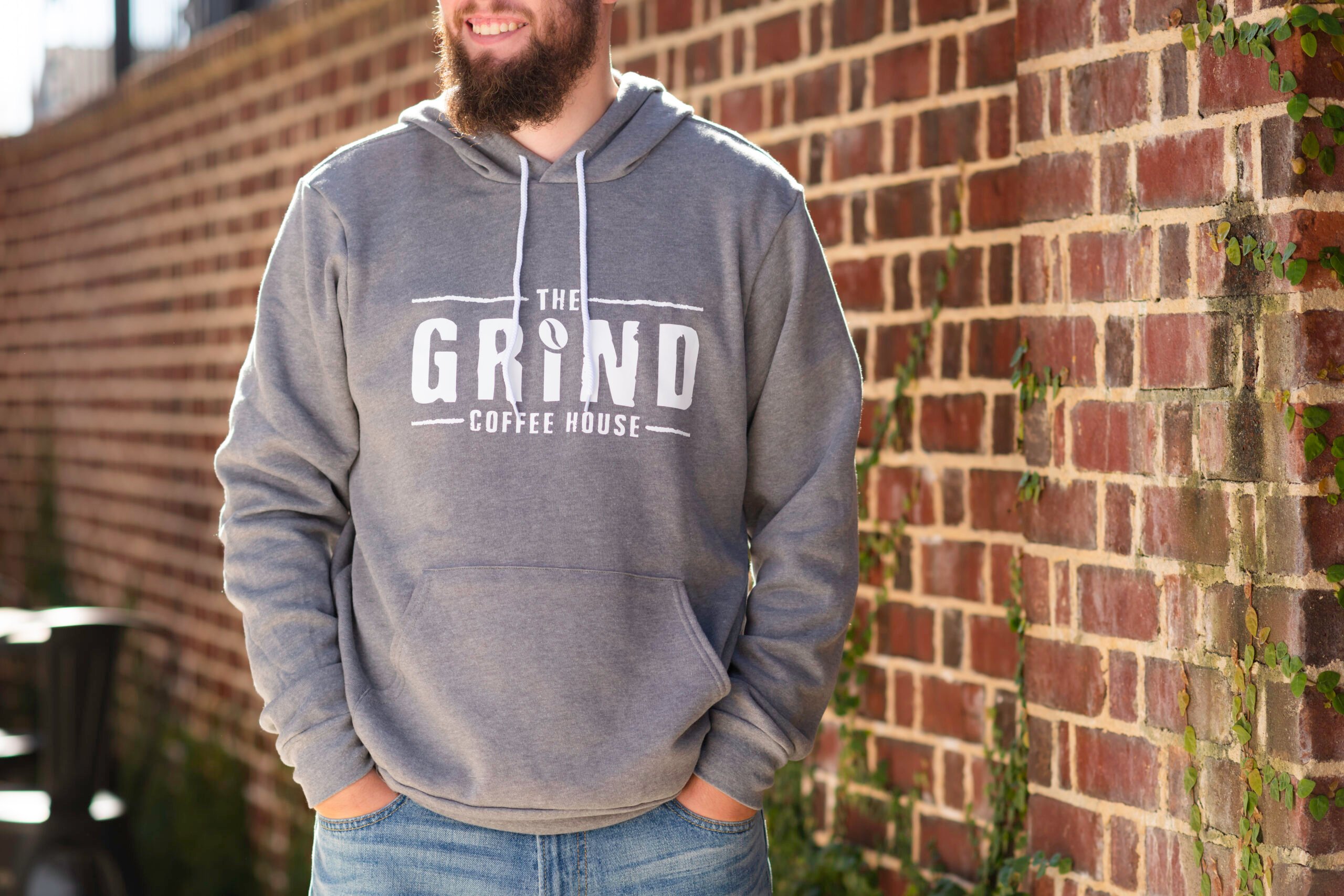 Looking for a more sustainable apparel option? There are many brands out there that carry sustainably and responsibly manufactured hoodies that don't skip out on warmth. Our Alternative Eco-Jersey Full Zip Hoodie is the perfect hoodie for your employees to promote your business's sustainability initiatives. And with your branding displayed, it'll have customers recognizing your logo for increased brand awareness!
3. Beanies: A Warm and Trendy Headwear Option
Beanies are not just a practical accessory for keeping warm during the fall; they also serve as a trendy and fashion-forward statement print. Adding branded hats to your fall apparel lineup can elevate your brand's visibility and enhance your customers' style, especially when you come up with different new designs for your beanies.
First you'll need to choose high-quality materials like acrylic or a polyester blend for your beanies. These materials provide insulation while remaining breathable, ensuring that your employees and customers stay comfortable during cool autumn days. Ensure that your beanies are well-constructed with the right stitching to prevent unraveling. A well-made beanie not only keeps your customers warm but also reflects positively on your brand's commitment to quality.
The small surface area of a beanie presents a unique branding opportunity. Consider adding a subtle logo or tagline to the cuff or using embroidery for a premium look. Branded beanies not only keep your customers warm but also make a stylish statement, turning heads and sparking conversations about your brand.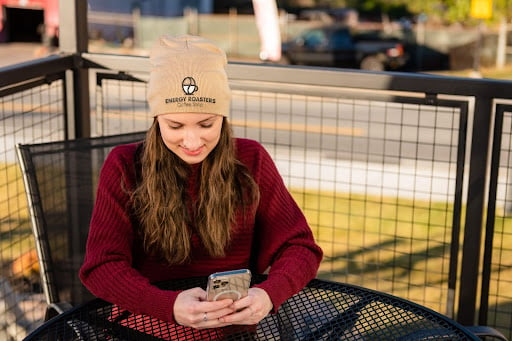 Crafted from a luxuriously soft blend of acrylic and polyester, the Sportsman Solid Cuffed Beanie offers a comfortable fit with an adjustable cuff that ensures it sits perfectly on every head. Boasting a palette of over 30 colors, this beanie provides a canvas for limitless creative expression and inspiration. Elevate your style with intricate embroidery, showcasing custom designs and company logos in captivating ways that leave a lasting impression. And if you're looking for just a standard over-the-head flexible beanie, we also carry a Sportsman 8″ Knit Beanie that is perfect to add your designs for the fall season.
4. Crewnecks: Casual Comfort with a Touch of Sophistication
Crewneck sweatshirts are a versatile and comfortable option for fall apparel. Whether worn alone or layered, these casual yet sophisticated pieces offer ample space for branding while providing your people with a cozy, stylish and more fun garment.
You can opt for a cotton-polyester blend for a comfortable and breathable feel. Or consider a brushed interior for added softness against the skin. The right material ensures that your crewnecks are suitable for both indoor and outdoor activities during the fall season. Look for well-constructed crewnecks with reinforced cuffs and hem. Ensure that your sweatshirts maintain their shape and durability over time, contributing to a positive brand image.
Serving as a perfect crewneck option, check out our BELLA + CANVAS Unisex Sponge Fleece Raglan Crewneck Sweatshirt With unisex sizing and raglan sleeves, making it a seamless fit for men and women alike. The wider underarm area makes for easy movement and less restriction, combining to create the kind of comfort you'll fall in love with. Offering over two dozen color options – along with premier custom printing – designing your custom crewnecks with Your Brand Cafe is an exciting creative endeavor and a surefire way to bolster your branding for special occasions and more. Since crewnecks offer such a large area for branding, it makes them ideal for showcasing your logo or message.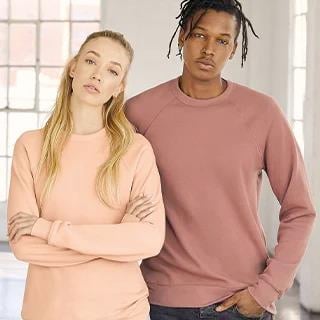 Consider creative writing designs and color combinations that align with your brand identity this fall season. Branded crewnecks not only enhance your employees' wardrobe but also become sought-after merchandise for your customers, boosting brand awareness and loyalty!
5. Custom Long Sleeves: Elevating Brand Presence in Fall
As autumn descends, custom long sleeve t-shirts emerge as a quintessential addition to your fall apparel ensemble, seamlessly blending comfort, style, and brand visibility.
Boasting different styles and fabric like our Gildan Cotton Long Sleeve T-Shirt to our BELLA + CANVAS Unisex Jersey Long Sleeve Tee, the expansive canvas of custom t-shirts serves as a prime opportunity for creative branding, with logos or designs making a bold statement and enhancing brand awareness.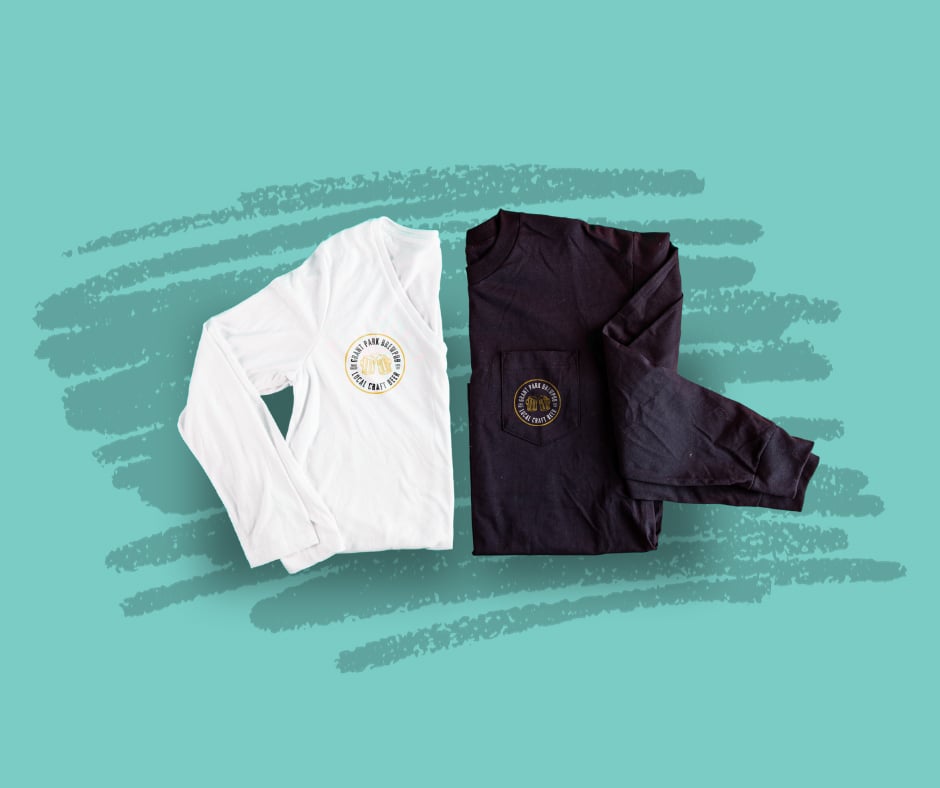 Harmonizing with the fall color palette, these garments exude warmth and familiarity, ensuring your brand remains both seasonally relevant and visually impactful. Beyond aesthetics, the versatility of custom long sleeve t-shirts, suitable for both professional and casual settings, positions them as powerful ambassadors for your brand. By unifying employees under a shared garment, these long sleeves are the perfect t-shirt design to foster a sense of team spirit and professionalism, making them an invaluable component of your fall apparel strategy.
In essence, custom long sleeves are not merely garments; they are a representation of your brand's commitment to quality and style. As the autumn breeze ushers in change, these versatile pieces become a symbol of unity, warmth, and brand prominence in the crisp air of the fall season.
Bonus Tips: 
Selling Custom Clothing for Increased Profits and Brand Awareness
In addition to providing fall apparel for your employees, consider selling these items and more to your customers. This strategy can turn your merchandise into a revenue stream while significantly increasing brand awareness and its appeal.
Create Limited Editions:
Introducing limited-edition fall apparel adds an element of exclusivity, sparking anticipation and driving demand. By offering a unique range of items, both employees and customers are motivated to secure these rare pieces before they vanish. This scarcity not only cultivates a sense of urgency but also positions your brand as a trendsetter, fostering a deeper connection with your audience.
Run Promotions:
Unlock the potential of your fall apparel sales by introducing compelling promotions. Whether through discounts, bundled deals with your restaurant, or seasonal offers, incentivizing customers to explore and purchase multiple items enhances their shopping experience. These promotions not only stimulate immediate sales but also create a positive impression of your brand, encouraging repeat business and word-of-mouth recommendations.
Collaborate with Influencers:
Forge impactful connections by collaborating with influencers who align with your brand. Leveraging their reach and authenticity, influencers can showcase your fall apparel in a relatable context, resonating with their audience and inspiring trust. This collaboration not only expands your brand's visibility but also leverages the influencer's credibility, making your fall apparel more appealing to a broader demographic.
Host Events:
Bring your fall apparel to life by organizing events or pop-up shops that provide a tactile and immersive experience. Allowing customers to touch, feel, and try on your merchandise fosters a stronger connection between the consumer and your brand. Events create a memorable and interactive space where customers can engage with your fall apparel, leading to increased confidence in their purchase decisions.
Utilize Online Platforms:
Extend the reach of your fall apparel beyond physical storefronts at your restaurant or cafe by maximizing your online presence. Selling through your website or popular e-commerce platforms provides accessibility to a global audience. Leverage social media channels to not only showcase your products but also engage with your audience in real-time. Harness the power of online platforms to create a buzz around your brand, fostering a sense of community and excitement that translates into increased sales and brand loyalty.
Your Creative Ideas for Your Apparel Will Help Elevate Your Business
This fall, elevate your business's image and engage with your audience through custom apparel. These custom apparel ideas like tote bags, hoodies, beanies, crewnecks and long sleeve t-shirts offer versatile options that not only enhance your employees' wardrobe but also serve as lucrative merchandise for your customers. By carefully selecting high-quality materials, ensuring top-notch craftsmanship, and strategically incorporating your branding, you can create fall apparel that not only keeps everyone warm but also boosts your brand's visibility and profitability. Embrace the season with style, and watch your business flourish this fall.
And if you are looking for high-quality, custom marketing materials and custom apparel to help build your brand presence, be sure to check all of our apparel options here. With a wide range of restaurant products and materials, we can help you create a memorable brand presence that will drive customer loyalty and growth for your business. Contact us today for more information on how we can help elevate your custom apparel ideas and get you custom products that will sell.