Throughout all the setbacks and challenges that come with building a small business, there's almost nothing better than making your dream a reality. In the Internet era, building a brand on Instagram is a big part of realizing that dream.
After all, it can be so gratifying to see posts featuring your company logo printed on custom cups or customers proudly wearing your custom printed apparel. In today's digital world, there's immense potential for your brand to reach a much larger audience. That's the power of social media, and especially Instagram.
Over 80% of people use this popular photo and video sharing platform to research products and services. Just think about how your iced lattes can be showcased in your custom plastic cups on your own Instagram page.
Beyond the visual aesthetics, research also proves that people remember more of what they see through photos and videos rather than through text alone. On top of the app's media showcasing abilities, it also gives you the opportunity to connect with influencers, engage with your most loyal customers, display ads, and increase your overall cash flow.
However, creating a successful page on Instagram is more than just uploading a few photos on an inconsistent schedule. It involves careful planning, a marketing strategy, and insight to make your business stand out from the crowd. We're excited to show you how you can build your brand on Instagram and maximize your ROI.
7 Steps to Building Your Brand on Instagram
1. Research & Goals
Like any good project, your mission of creating a brand on Instagram needs to be backed up with a lot of research and goal-oriented planning.
Take a moment to host a brainstorming session with your team and evaluate what exactly it is you want to accomplish. Are you trying to spread brand awareness? Bring in new customers or increase blog traffic? Grow a strong community that rallies around your menu?
No matter what you provide, it's key to see how your Instagram page will overall fit into your marketing strategy so that you don't waste time or money. As you create your list of goals, try to make them SMART goals. In other words, they should be specific, measurable, achievable, relevant, and timely.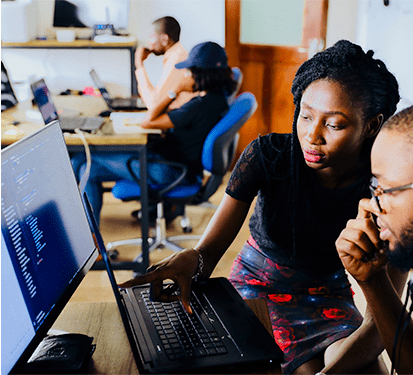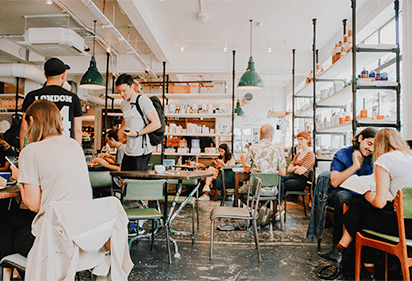 2. Know Your Audience
Marketing results are always more transparent when you know who your audience is and how to target them. After all, you'd only waste time and effort if you accidentally marketed your coffee shop page to a group of people who never drank coffee, like kids.
Try developing some buyer personas and think through your customer's perspectives. Resonate with their pain points, what they might be looking for, and how your business can address their needs. As soon as you think like your customers, creating content will come so much easier.
3. Stalk the Competition
Your competitors were once in your shoes, so you can take advantage of the work they've already done. Study up on their top posts, who follows their account, and how they engage their customers via content and interactives. Note which hashtags they use and use their feed layout for inspiration. You'll find that once you do enough competitor research, you'll notice a few trends and a list of ideas will come naturally.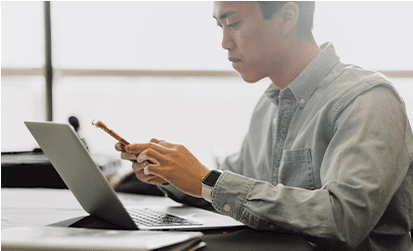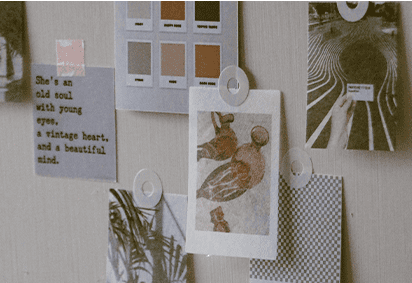 4. Develop a Beautiful Theme/Focus
Remember how aesthetically pleasing it is to look at the feed of an account that clearly thought out their theme? Perhaps they have a consistent palette of colors, patterns, styles, and text that they execute into their content so well that you always instantly associate them with the brand. It's a smart marketing tactic that you can implement for your content as well.
Having visually pleasing pictures of drinks and foods – as well as the products you serve them in – can make this job instantly easier. Feel free to explore what your competitors have or go on a free-range hunt and jot down what catches your eye.
5. Develop a Content Strategy
Instagram's algorithm favors consistency, so this is where you'll want to create a dedicated content calendar that lays out what you're going to post and when.
Whether you're posting a photo or video, make sure that the content is of the highest quality for the best engagement rate. Optimize your captions with good SEO practices and do your research on the hashtags that relate most to the content. You can use up to a whopping maximum of 60 hashtags by getting creative, so take advantage of some of Instagram's best tips and tricks.
In terms of creating the content, it can always be a good idea to hire a professional photographer or videographer to guarantee that it will exceed the expectations of your audience. Otherwise, you can utilize powerful tools like Adobe Illustrator or Canva to create amazing graphics with ready-made templates. Never forget to add a small logo image in the corner of every content piece as well!
At the end of the day, you can also invite your audience to help you curate some user-generated content. Perhaps once a week, you can repost an image of someone's order and highlight a glowing testimonial of what they liked. This is a great way to display authenticity and engage with customers that already love your brand.
6. Engage, Engage, Engage
When your audience engages on your page by leaving comments and suggestions, you don't want to ghost them. Just like in dealing with an online date that never responds, they'll start to feel that your brand truly doesn't care about them. That's why you'll want to make sure that a dedicated social media manager on your team takes the time to respond to every comment.
Additionally, it's up to them to make sure that all direct messages are answered and that they utilize the plethora of engagement tools that Instagram offers to businesses. For instance, you can include a link within your branded stories, which can drive traffic to your main website. When about one-third of the most viewed Instagram stories are from businesses, there's no denying the power they have. You could ask questions, conduct polls, and host takeovers or behind the scenes.
Whatever it is that you do, putting in the effort to engage will make your audience feel involved within the community you're trying to create. Also, don't forget to take advantage of the data analytics that Instagram offers to help you track your KPI progress.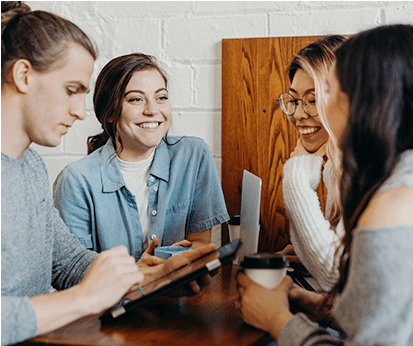 7. Creative Collaborations
Micro Influencers are behind one of the hottest digital marketing trends right now and there's no reason not to explore their ROI potential as you continue to build your brand on Instagram. Because their platforms aren't as big, your audience will trust them more as fans of your product.
Try to poke around your tagged photos and see who's in love with the latest drink or food item on your menu. If you find someone who has great potential, reach out to them for a collaboration! Either they can post a sponsored photo on their platform, or you can increase your reach by hosting a giveaway with them.
It's important to note that you should never overdo giveaways, because they can quickly drain your budget. Nothing ever truly beats quality content in the first place.

Final Thoughts
Now that you know the basics of how to create a successful Instagram page, you're probably giddy with excitement at the prospect of starting. However, you should always focus on building a strong sense of brand identity first before you ever jump right into a social media page. That's why at Your Brand Cafe, we specialize in premium custom printing for all your coffee shop and restaurant supply needs to maximize the unique potential of your brand!