After facing a challenging year, many in the restaurant industry now see light on the horizon. Declining numbers of COVID cases across the nation combined with increasing availability of vaccines has resulted in a very different summer dining experience for 2021. As more people are vaccinated, states are already removing restrictions and others are expected to follow suit. This change will create more opportunities for business, especially in food services.
As we increasingly move towards a
more "normal" life
, it is important to consider what your café or restaurant should focus on as you enter the summer season. With this in mind, let's take a look at how your business can be successful this summer.
Walk Up and Carryout Business
While many places will be increasing in-person dining, it is important to remember that there will likely still be a larger than usual demand for walkup and carryout business. Not everyone will be vaccinated by the summer while some people, particularly at-risk populations, may be a little more hesitant to dine in-person.
Thus, prepare for walkup and carryout business to potentially be higher than in previous years. Additionally, the past year has helped many people discover the convenience of ordering through delivery apps, a trend that will likely continue. If your business is solely a walk up or carry out operation, continue to market towards convenience factors.
With this in mind, one of the best things you can do is increase staffing as needed. While this has been particularly difficult in the restaurant industry recently, any help – even part-time – will make a difference. Also make sure you have enough supplies on hand such as branded
carryout containers
,
carryout bags
, and
custom safety seals
.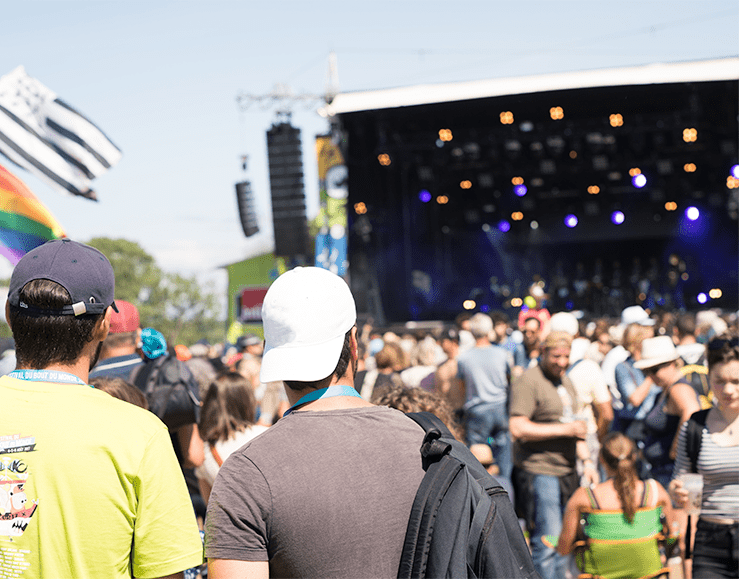 Outdoor Festivals and Events
While the numbers may be limited, it seems increasingly likely that there will be outdoor festivals and events this summer. A good sign is the fact that even some large-scale outdoor music festivals like Bonnaroo and Lollapalooza are
expected to go forward
. It's likely that many smaller, community-oriented festivals and events will take place as well.
These offer a great option for your business to bring in new customers or increase sales. Many festivals and events have an opportunity to partner as a vendor. If your business has a food truck or mobile catering, this will make participation easier. If your location is nearby where an event is occurring, even better.
Consider experimenting with special menus for events. Maybe feature a refreshing cocktail or create a special item that blends with the festival theme. This is a great way to draw in business and will provide additional variety for your regular customers. Looking at
industry trends
can help fuel your creative aspirations.
Open-air markets offer a safe way to reach a great deal of customers. Many cities have been able to keep farmer's markets going even during COVID while others have announced plans to resume.

Taking advantage of open-air markets as a vendor is a great way to introduce your business to customers that may not see your typical
advertising
. This can land repeat customers while serving as an option to increase your immediate revenue stream. With farmer's markets often occurring weekly, participation can be easier than organizing simply for a once a year festival.
Consider using an open-air market to showcase your top menu options. Perhaps feature your best seller each week, accompanying it with a small rotating menu. This will make on-site preparation relatively streamlined while still allowing customers to get to know your business.
While summer 2021 may mark the beginning of the transition to the post-COVID world, we won't be completely back to normal. This means that outdoor seating will still be an important feature, particularly for customers who are a bit more cautious.
By now, it's likely you've considered how to best enhance your options for outdoor dining given its importance over the past year. It's a safe bet to remain focused on outdoor seating options not just for safety but also to allow customers to take advantage of the summer weather. If you've done well with outdoor seating, you may even want to consider growing it.
If you're wondering how you can enhance your outdoor seating, here are
a few tips
. First, ensure that your layout allows customers and staff to easily navigate the floor plan. Secondly, ensure that the atmosphere you create reflects your brand. Enhancing outdoor aesthetics will greatly improve the customer experience.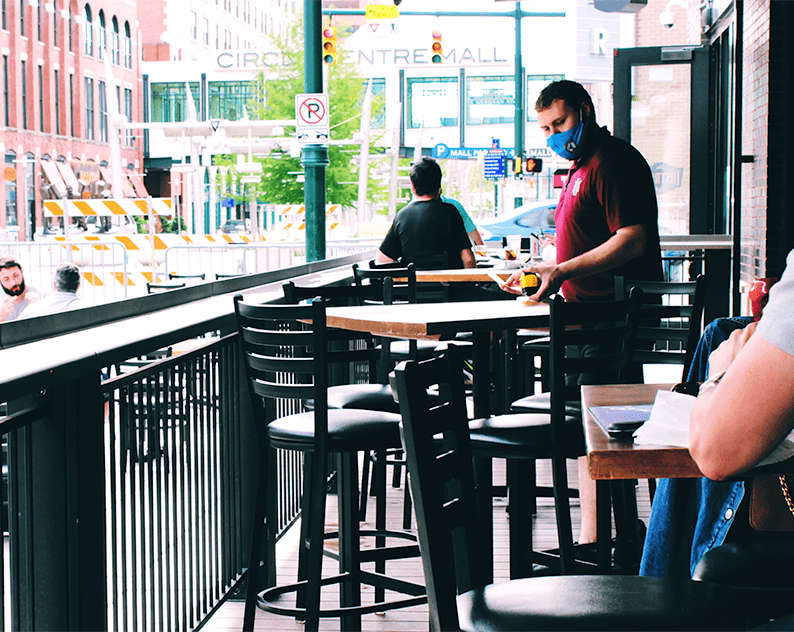 Summer Seasonal Businesses
If you operate a seasonal summer business, you are undoubtedly excited to see your customers again. For this type of business, planning to make the most of the summer season is even more important. Fortunately, there are a
number of things
you can do to be successful.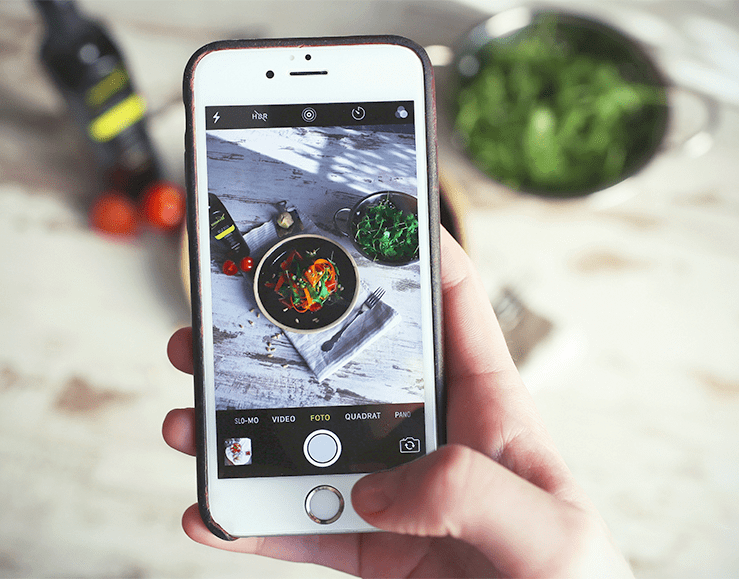 You've probably already been marketing your business for weeks now, but it's time to turn up your advertising to the fullest. Posting images of your food or drinks on social media consistently is an effective way to keep your business in the mind of customers and create excitement. Take advantage of direct marketing through e-mail lists as well so that people know when you're open for dining.
Another important aspect of establishing success this summer involves your current staff. Get them excited about their work while focusing on instilling
how to best represent your brand
in the service provided. Employee enthusiasm blending with customer excitement will be a win-win situation for everyone. Finally, and perhaps most importantly, be sure to inventory your supplies and ensure you are well-stocked throughout the season.
With a lot of recent good news, it's likely that many aspects of life – including dining – will be returning to a more normal look this summer. There are many things your business can do to be successful this summer. Consider all the possible options available to you for showcasing your business including local markets, festivals, and events. The food service business is very community-oriented, and your participation is a perfect fit.
Continue to focus on things such as carryout, walkup, and outdoor seating that have been trends over the past year and will likely continue to see higher rates than pre-COVID until we completely transition back to normal. For summer seasonal businesses, get your customers excited today! With these tips, you can look forward to a successful summer season.