The COVID-19 pandemic has delivered a significant blow to the restaurant industry that can be seen in nearly every sector. A report has shown declines in revenue of an average 45 percent, with more severe effects felt for many sectors, such as up to 85 percent at fine dining restaurants.
Continuing to function during the pandemic has required restaurants and cafes to
adjust on the fly
and engage in unique advertising and service options in order to keep customer orders coming in. While the increasing availability of vaccines serves as hope that the light at the end of the tunnel may be within sight, the reality is that restaurants will have to continue to evolve post-COVID. Let's take a look at some of the ways you can help your restaurant thrive after the pandemic.
1. Invest in Takeout & Delivery
While a post-COVID world will see the return of traditional dining, human behavior is difficult to change. After a year in which takeout and delivery has thrived, it is likely that those aspects will continue to be an important part of your business.
Thus, investing in takeout and delivery can help boost your post-pandemic sales. There are a number of things you can do to provide a better carryout experience for your customers.
First, consider investing in high-quality to go containers. Customers will appreciate the sturdiness as well as the look and feel. Furthermore, unique containers with your logo will help present a lasting image to customers.
Post-COVID restaurants can also get creative with their take home offerings. COVID has made
cooking at home
popular again. Take advantage of this trend by creating meal kits for your customers. This lets your customers make their favorite restaurant quality meals right at home with your ingredients, providing an additional revenue source.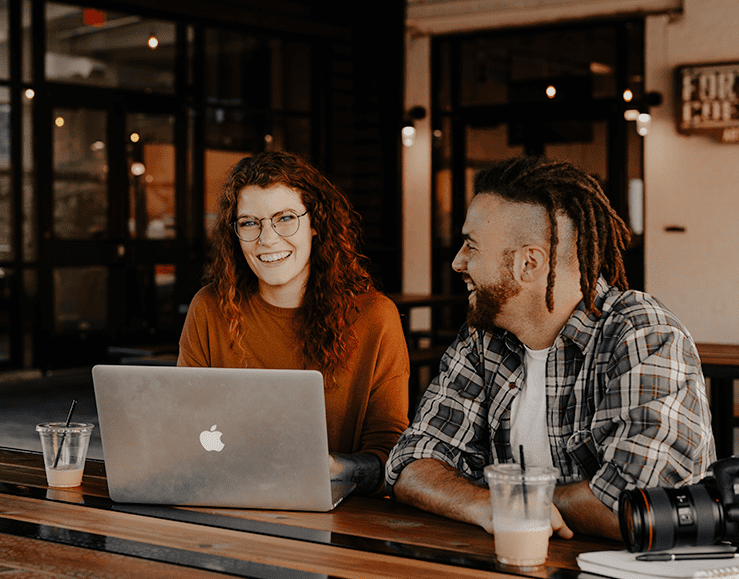 2. Micro-Target and Engage on Social Media
Social media was an important aspect of the restaurant business well before COVID hit; however, that dynamic has greatly changed. COVID-19 has created even more competition within the industry and requires stronger marketing efforts.
Fortunately, social media provides a wealth of opportunities to better
engage your customers
. One method is micro-targeting. Social media networks allow for hyper-targeted advertising enabling you to get your restaurant in front of an optimal demographic.
Additionally, many restaurants navigated the pandemic by partnering with small local groups for events. Some restaurants went mobile, bringing a catered culinary experience to different neighborhoods. With working from home becoming the norm, walking a few blocks for takeout was appealing for people and a lucrative strategy for restaurants.
Additionally, social media presents many opportunities to
enhance your brand
by touching base with customers. Consider hosting a live cooking class on YouTube or Facebook Live. Host a viral competition where patrons try to create your signature dishes at home. There are so many ways to distinguish yourself.
3. Remember to Say Thanks
No, not literally. Although that is important, too. Rather, find interesting ways to thank customers. Perhaps start a customer loyalty program that provides discounts for those who order or dine with you so many times in a month.

Another easy way is to highlight regulars on your social media account. This is a simple way to send a thank you while helping to create a more engaging brand. Whether you want to do something formal like a "Customer of the Month" or just an occasional candid, customers love seeing places that recognize them.
Another easy way is to give away SWAG (something we all get) to customers. Small things like a branded pen, keychain, or koozie can provide free advertising and is a relatively inexpensive way to say thank you.
For takeout and delivery orders, consider a simple thank you card. You can prewrite them and just drop them in. Or if you are more of a family-oriented place, prepare bags of coloring sheets and a few crayons to include with children's menu items.
There are plenty of
creative ways
to let your customers know you appreciate them. Effectively doing this can keep them coming back time and again.
4. Put Your Best Pic Forward
Food is incredibly visual, and one effective way to tempt your customers is to capture aesthetically pleasing and tasty food pics. Instagram is an excellent place to show off your top creations and specials.
Meanwhile, make sure your advertising is enticing while also sending the right message. Rather than a list of text, ensure that you are leveraging photos and keeping the text minimal to communicate the message or promotion. This will increase your capture rate.
Additionally, subtly placing your logo in a picture will help customers link imagery with your restaurant. Whether it is on the polo of a staff member, a margarita class, or even a social distancing placard, getting your logo in front of your audience is always important.
Prior to the pandemic, this would not have necessarily been our ideal. However, with the upheaval and frequently changing schedules associated with navigating COVID, ensuring customers know important information will remain critical during a post-COVID life.
Your social media accounts should be complete with thorough information including contact information and hours of operation. You should also prepare customers by posting updates ahead of time when things change, as well as afterwards to help prevent miscommunication.
Consider adding a professional signage to your windows or door that features information about operating hours and important policies as well. This can be particularly useful if your restaurant is in a place with heavy foot traffic.
Finally, push new menu items in the same way. With some customers likely to continue to opt for takeout or delivery, highlighting specials and new additions to your menu via your social media channels is important for helping
boost sales
.
The pandemic has greatly changed the restaurant industry. While we are nearing a post-COVID world, that world will still be quite different than the one before the pandemic.
Restaurants will need to evolve to stay relevant and connect with customers. These tips will help you better navigate a post-pandemic world.