Even the largest popular brands live by values that make them successful over many years. The most popular brands provide wonderful lessons that any business owners can learn from. It's not simply just a product, vision, or culture that makes a business successful; it's a combination of everything.
The giant brands have a large budget, multiple branches, and hundreds, if not thousands of employees. But they all had to start somewhere. Brands have to work from the ground up, utilizing anything that they can to rise to the top. Below we cover valuable lessons from brands that you can implement into your own system.
The first key lesson for any business: adapt. For example, Facebook adjusted their own business plan over and over again as they recently surpassed 2.6 billion users worldwide. Since their launch in 2004, it took Facebook five years alone just to add their famous "Like" button to posts. Two years later, Facebook had a major overhaul to their display and design despite having hundreds of millions of users. By 2012, Facebook had one billion users but aggressively pursued the purchase of Instagram.
Fast forward to 2017, Facebook circled back for yet another major overhaul to design. The lesson here is that your business always needs to adapt. No matter how successful you are, you can quickly get left behind if you aren't up to speed with a changing world. Business is changing rapidly along with trends, which is why companies spend time studying competition.
Have Fantastic User Experience
User experience is a vital part of any business with digital channels. Airbnb is the perfect example for a brand building lesson: providing your customer with a great user experience will make them stay. Airbnb needs people to visit their site and book traveling destinations.
Right on the landing page, Airbnb provides a simple bar at the top of the screen for travelers. Users fill in their desired location, check-in/check-out date, and number of guests. An optimized search delivers efficient results despite thousands of listings. Airbnb also offers personalized recommendations along with high quality photos of the guest homes. It's never been easier to book a trip and it's much more personable than booking a hotel.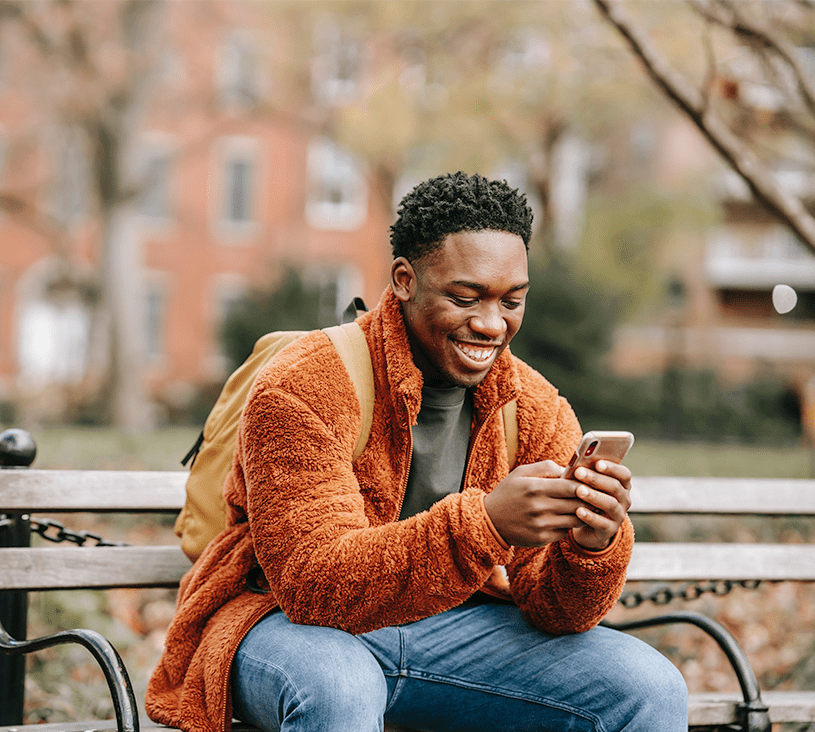 Airbnb gives customers the true power of user experience which keeps them around. Letting customers browse with ease creates positive experiences that make them loyal. Keep your customer's journey pleasant and your business will see success.
Having a good user experience isn't the only way to make loyal customers. Rewarding your customers for coming back gives them another reason to stick around. Let's look at what Starbucks has done over the last decade. Customers could get either a card or download the mobile app to make purchases. They are rewarded with incentives every time they make a purchase.
The My Starbucks Rewards App has a point system that lets customers score free drinks and food items. The app also makes it easy to order ahead of time and pay before pickup. It didn't take long for customers to get attached to Starbucks because of this personalized experience. Today, 64% of companies say their loyalty program is the best way to connect with customers. Other companies are quickly picking up the Starbucks customer incentive strategy. The lesson is that rewarding customers will keep them coming back.
Prioritizing Subscription-Based Revenue
It takes boldness to review your business model and see what needs to be changed. Even a successful business should look to assess what kind of value they have brought to the customer and what the customer is paying for. A great example is Amazon, a company that has revolutionized the way we do business. The retailers competing with Amazon constantly have to adapt to their new strategies.
One of Amazon's key strategies on their way to becoming a trillion dollar company was shifting to subscription-based revenue. Amazon rolled out Prime in 2007, giving customers unlimited one-day delivery on a wide range of products. It was the first membership that Amazon customers could get. Amazon has since expanded Prime into unlimited two-day shipping on millions of products and started to roll out even more. Soon enough we saw Prime Pantry for household products and Amazon Fresh for groceries delivered right to your door.
The lesson for brands is that Amazon gives customers what they need with subscription-based revenue. As of 2019, 82% of the U.S. Households have an Amazon Prime subscription. It's hard to compete with the convenience that Amazon offers customers. They understood that their customers were happy to sign up for a subscription in order to receive additional benefits.
Perhaps one of the largest reasons McDonald's has been successful for so long is their brand consistency. Customers always know what to expect when they come to McDonald's. With nearly 40,000 outlets, the famous golden arches are well known worldwide.
McDonald's promises affordable fast food options along with speedy service. They expanded their approach to include breakfast, lunch, dinner, and dessert items on the menu. No matter where customers are, they expect that consistency when they come to McDonald's. Even when McDonald's experiments with new items, they always make sure it can be produced at a high-speed.
The lesson McDonald's provides is that staying consistent is paramount regardless of how big your brand gets. McDonald's never lost sight of who they were. They always stuck to fast food, staple menu items, speed, and good service. Anybody knows what to expect when they stop by for a bite to eat.