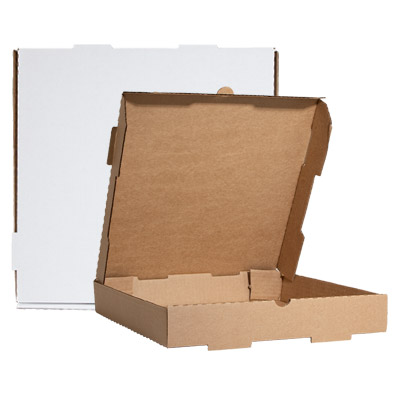 Renowned for their sturdiness and durability, these pizza boxes are an ideal choice for your pizza-serving and carryout needs. Whether you're catering to individual takeout orders or operating a bustling pizzeria that serves families and large groups of friends, our wholesale selection has you covered. Ranging from 10″ to an impressive 18″ in length and width, our diverse range of sizes ensures there's a perfect fit for every occasion without overwhelming your inventory. Assembling these boxes is a breeze, making them suitable for both dine-in and takeout orders. Furthermore, their versatility extends beyond pizza, making them an excellent choice for pastries, desserts, sandwiches, and quesadillas. Elevate your food packaging with our top-notch pizza boxes, offering reliability and versatility for your business.
Frequently Asked Questions
Are pizza boxes recyclable?
Clean pizza boxes are recyclable, but they are not once they absorb grease and other byproducts of pizza. To recycle cardboard pizza boxes, you have to separate the individual cardboard fibers, which is extremely difficult when they've been soaked in grease. You should likely just throw any used pizza boxes into the garbage.